When Reality Hit Me in the Face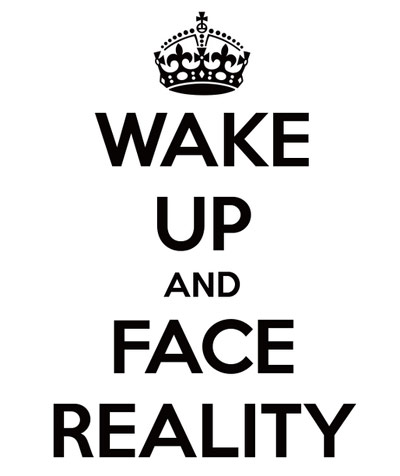 When the beginning of the year rolled around and everyone started talking about New Year's resolutions and the diet ads were playing in full force on TV,  a good dose of reality hit me in the face. Yep, I overindulged over the holidays (or rather- the 6 months leading up to the holidays if I'm being honest) and it was starting to show.
You see, it's hard to hide things when you put yourself out there in videos 4-5 days a week. I can only try to show my best angle in so many ways before I have to just suck it up and try to lose some weight.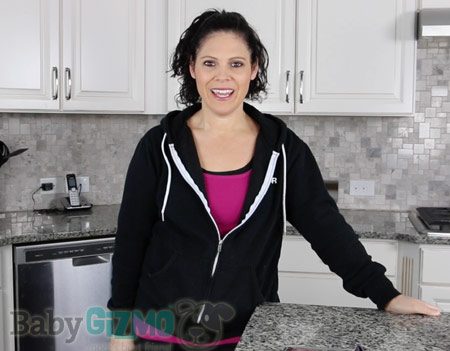 Yep, that was my new year resolution. So typical, right?! But unlike all those people who dumped their resolution before the end of January, I'm still sticking with mine. I'm still busy as ever with traveling and work but there are three main things that have helped me stick to my new focus on trying to lose a few lbs.
First, my husband and I challenged my dad and stepmom to a Biggest Loser competition. Yep, I had to make it a challenge that I was held accountable for each week, and this was just the thing to do it. Our competition runs until April 1. I know- three long months. We weigh in every Sunday and share the results with our St. Louis competitors via text. This competition has kept me on the straight and narrow since we began, even when my Toy Fair hotel roomie brought in a dozen cupcakes from Magnolia Bakery in NYC. I didn't have a single one. Not one, I swear! And it paid off in the next weigh-in.
The second thing that has helped is my new FitBit. Sure, I was totally behind the eight ball on getting the FitBit, but better late than never. I received the fitness band for Christmas and it helps keep track of how much I'm moving throughout the day. It's another challenge that I've accepted. 10,000 steps or bust each day is my goal! Plus, I use the FitBit app to track my calories to keep me honest on what I'm really eating. It doesn't hurt that I've almost completely stopped baking (temporarily!) too. The cookies and the baked goods were really adding up.
The third thing that has helped me are resistance bands. Since I travel quite a bit and my schedule is constantly changing, sometimes getting to the gym can get tricky.  R:Fitness bands have helped a lot with getting in some exercise at home or on-the-go. Try getting 12 lb weights into a suitcase. Not happening. But the R:Fitness bands work perfectly because they are compact, lightweight, travel-friendly and can be used for a full body workout.
Take a look at the video below that shows you how I put these R:Fitness bands to work.
Overall, I'm pretty darn proud of myself for sticking to this weight loss journey. I have a some weight to go until I hit my goal but I'm on the right track and I think these three things that I mentioned have helped tremendously.
I can't help you with challenging someone to a Biggest Loser competition but I can help you with the resistance bands because I got all the Baby Gizmo readers a 20% off discount.
Baby Gizmo readers can get 20% off and FREE SHIPPING by using the code "BABYGIZMO". This code expires on April 30, 2015.
Just visit www.elasticboutique.com  to order the 4pc resistance band set and redeem your 20% off coupon.
We also have a R:Fitness set up for grabs! Enter the giveaway below!
GIVEAWAY CLOSED! Congratulations to our winner – Jennifer Green.
 *Disclosure: This post was sponsored by R:Fitness. As always, all thoughts, opinions and statements are my own.