In my opinion, being a parent is the toughest job in the whole world. It is also the most rewarding. Today I wanted to compile a list of five reasons why this special job can be so tough and then reasons why it's the very best!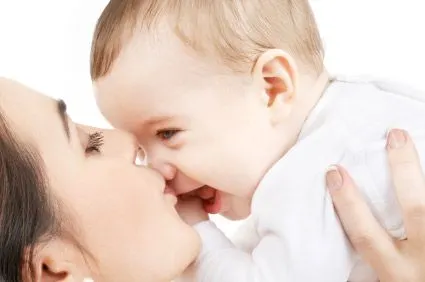 Five reasons parenting is the toughest job in the world
1. You are responsible for a tiny human life. I mean, if that isn't tough, I really don't know what is. You are responsible for keeping your child alive. Feeding them, clothing them, putting a roof over their head, and providing every single one of the thousands of things they need.
2. It is the job that never ends. Parenting is not a 9-5 job. It's a 24-7 job that never stops and doesn't allow for breaks. There are no vacations or sick days. Your job starts when your child wakes up and doesn't end until they go to sleep. And even during those hours you're still on call!
3. You have to watch bad things happen to your cute little "boss". Trips to the ER, cuts scrapes and boo boos, it's all bound to happen. And it will break your heart.
4. You are your child's first and most important teacher. It's your job to teach your child the basic fundamentals of life, and that is sometimes easier said than done. Reading, writing, the ABC's, counting, colors, along with sharing, playing nice with others, and how to be kind are just a few of the things you'll have to teach your child.
5. When your child is grown up and out of the house and your duties as a parent slow down, you will be sad. You'll wish you didn't have to retire. You may even miss poopy diapers and potty training… Okay, maybe not.
Ten reasons parenting is the best job in the world
1. You are needed. Your child needs you all the time, and being needed is the best feeling in the world.
2. You are wanted. The fact that my son WANTS to hang out with me and be near me all the time right now melts my heart and completely makes my job worth it.
3. What other boss loves you like your child does? Our children are the best bosses of all!
4. You get to be a child again. Going to the playground, building Legos, watching cartoons… There are so many fun things you get to do when your job is being a parent!
5. You get to watch your child grow. There is no greater joy than watching the tiny newborn baby of yours grow and learn.
6. You can take naps on the job. When your boss takes a nap that is!
7. Being a parent teaches you patience. This parenting gig will teach you many valuable lessons, and one of them will definitely be patience. I think we could all use some more of that.
8. You get endless cuddles. To me, the closest thing to Heaven is cuddling my son. He's so soft and warm and sweet and nothing beats it.
9. You will become more selfless. When you become a parent, you start putting someone else before yourself. All the time. No other job will teach you to be kind, giving, and selfless like being a parent will.
10. You will get a taste of a variety of different careers. Doctor and nurse, teacher, chef, nanny, adventurer, the list goes on and on. Being a parent means taking on the jobs of many. Your skills will improve in tons of different areas, all for the good of your child.
Being a parent is much more difficult than I thought it would be but it's also much more fun, exciting, and rewarding, too!
What would you add to these lists? Leave a comment and let us know.