These delicious bars will channel your grandmother's amazing cooking with the freshly baked aromas and ooey-gooey chocolatey middles. With the perfect blend of chocolate and butterscotch, these bars are easy to make, pack well for lunches, and are the perfect dessert.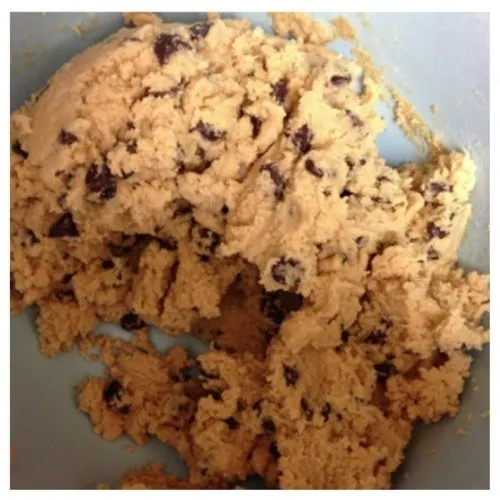 Ingredients-
2 cups flour
1/2 teaspoon baking soda
1 cup packed dark brown sugar
2 sticks of butter, softened
1 egg
2 teaspoons vanilla
1 and 1/2 cups of semi sweet chocolate chips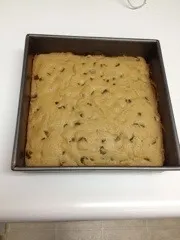 Directions-
1) Preheat the oven to 350 degrees.
2) Grease an 8×8 inch pan.
3) Combine flour and baking soda in a bowl and set aside.
4) In a large bowl, blend sugar and butter.
5) Add egg and vanilla and beat at medium speed until light and smooth.
6) Add the flour mixture and gently stir in the chocolate chips.
7) Transfer the batter into your pan and bake for 35-45 minutes.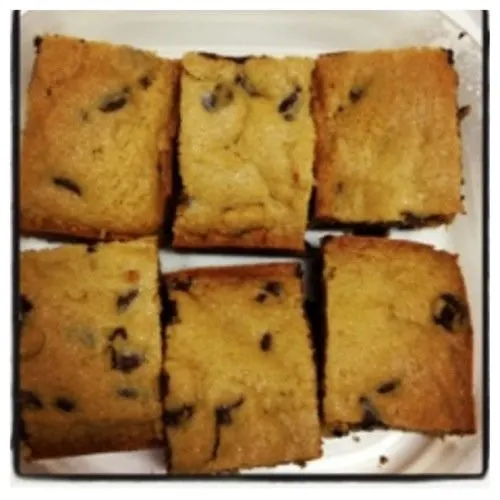 I cut mine into rectangular shaped bars once they are cooled. Each pan serves about 12 bars.
Enjoy this tasty treat and let me know in the comments what you think of them!