I'm not kidding, this stuff is the bomb. This is by far the best homemade mac and cheese in the world. This is my moms recipe and once I had it I started making it all the time. Adults and kids alike are bound to love it and picky eaters will gobble it down.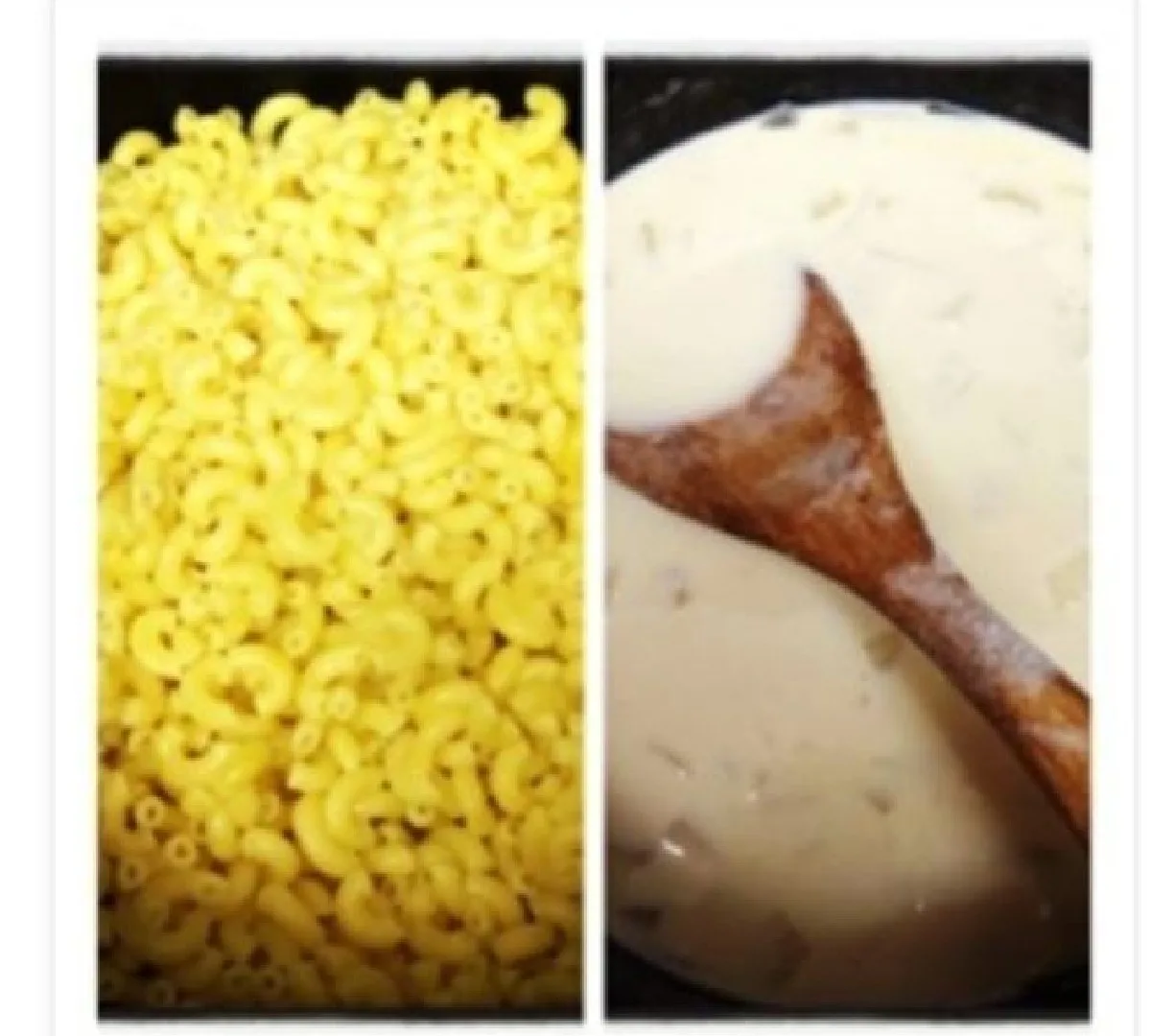 Ingredients-
1/4 cup butter.
1 cup diced onions.
1/2 cup flour.
3 cups milk.
2 tbs Dijon mustard.
Dash of nutmeg
Salt and pepper to taste.
3/4 p0und elbow pasta.
Lots of Parmesan cheese. I always get the big bottle.
1 pound of Vermont White Cheddar cheese. You can find this at Costco or if you're not near a Costco just get extra sharp cheddar cheese, which is what I used this time.
Directions-
Melt butter over medium heat.
Add onions and cook until translucent.
Stir in the flour until smooth.
Gradually add milk.
Cook and stir for 2 minutes.
Stir in mustard, nutmeg, salt and pepper while still hot.
Reduce heat and stir constantly until sauce thickens for about 5 minutes.
Cook pasta in rapidly boiling water while you're doing the above steps. Drain the pasta and add the sauce.
Transfer to a shallow buttered dish.
Top with the shredded cheddar cheese and then LOTS of Parmesan cheese on top of that. I'm big on cheese so I cover that baby in Parmesan cheese. It bakes so well and gets an amazing and delicious cheesy crunch on top so don't skimp.
Bake it for 20 minutes in a 400 degree oven.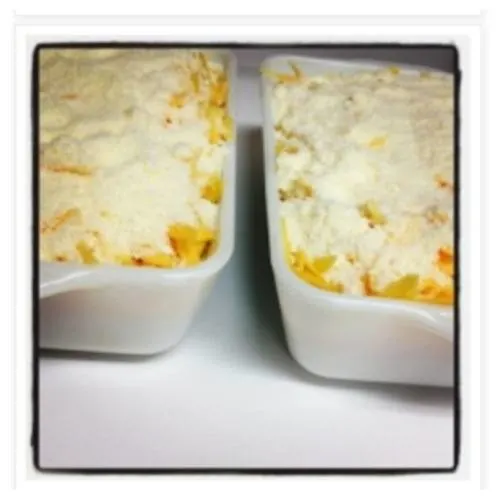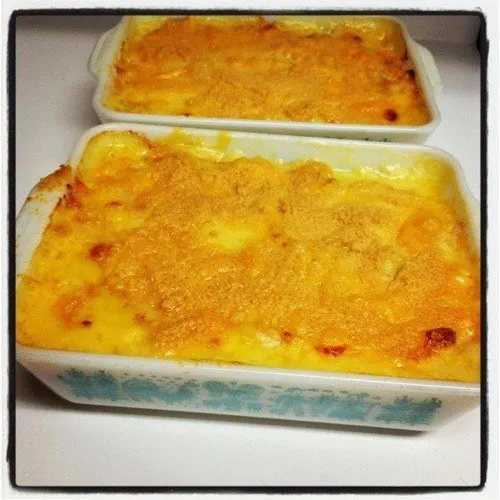 I promise you will make this time and time again. Enjoy!