I don't know about you, but all the options for baby gear can get overwhelming for me sometimes. Even after I had my first, it seemed like there was a ton of new options when I was pregnant with the twins just 2 years later. One of the easiest decisions was a space saving portable high chair: the Regalo Easy Diner Portable Hook On Highchair, to be exact.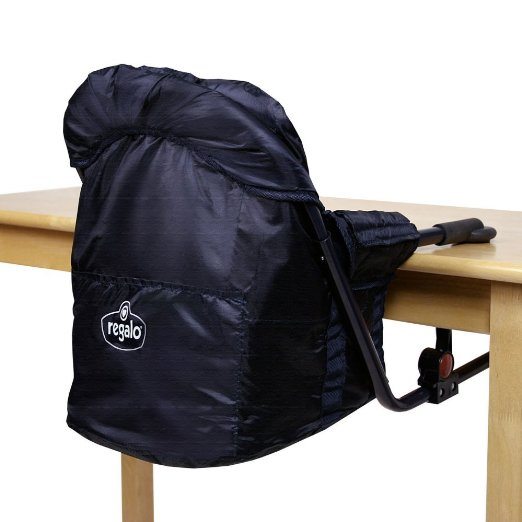 I cannot speak highly enough about this chair. It hooks-on to your table or counter top quickly, easily, and most important of all, securely. I feel completely comfortable with the safety of my child in this hook-on high chair.
The 5 point harness also adds to the safety & security features. It's easily adjustable for babies of all sizes, which is fabulous, because it accommodates your child up to 37 pounds! Definitely a long lasting investment.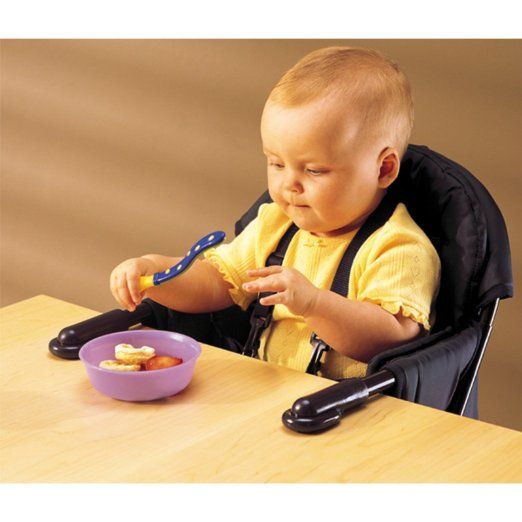 I love that there are no legs to get in the way, so I can sweep up snacks under my twins as they are eating. But the space saving features don't stop there. The chair easily disconnects from your table and folds up to store easily in even the smallest spaces.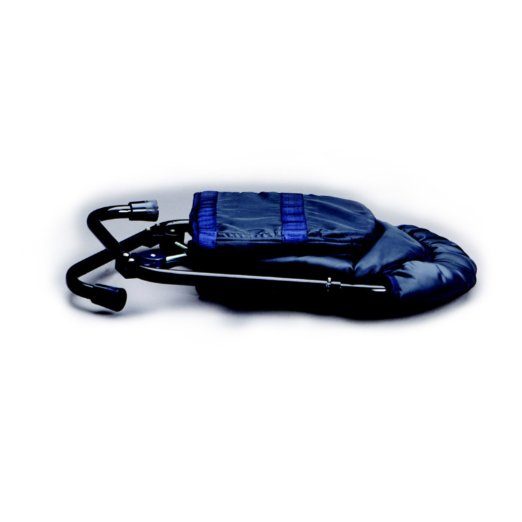 Take it with you to grandma's house or on vacation! It comes with a storage bag that makes travel a breeze. It's super compact & portable, and therefore, super convenient.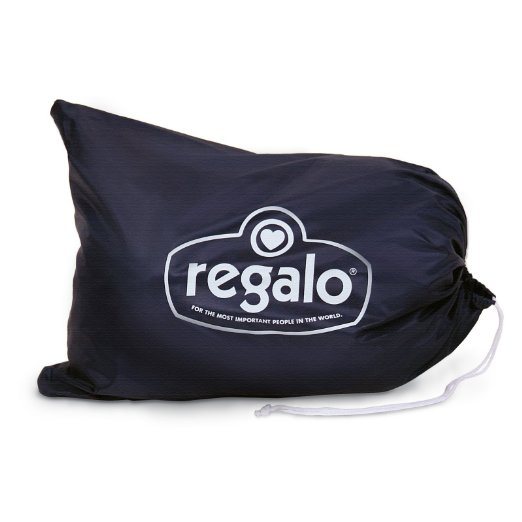 In addition to all of this, the material is comfortable and easy to clean. I love how easy it is to wipe it down or wash it after particularly messy meals.
And the price can't be beat. At just $35 you really won't find a better option for a safe, compact, portable highchair.