Rent an entire AMC theater for $99!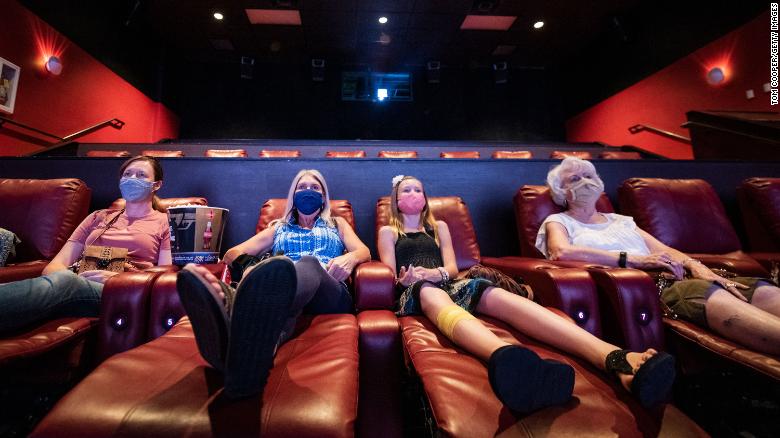 As businesses continue to struggle with financial losses due to the COVID-19 pandemic, AMC recently announced that they are offering $99 private theater rentals for groups of 20 people or less.
You can choose from 34 different movie options, including Sonic the Hedgehog, How to Train your Dragon, and Monsters, Inc. Rates start at $99, excluding tax, and increase to $349 depending on the movie, and other factors such as the theater's location. You can read more about the add ons on the AMC's FAQ page here.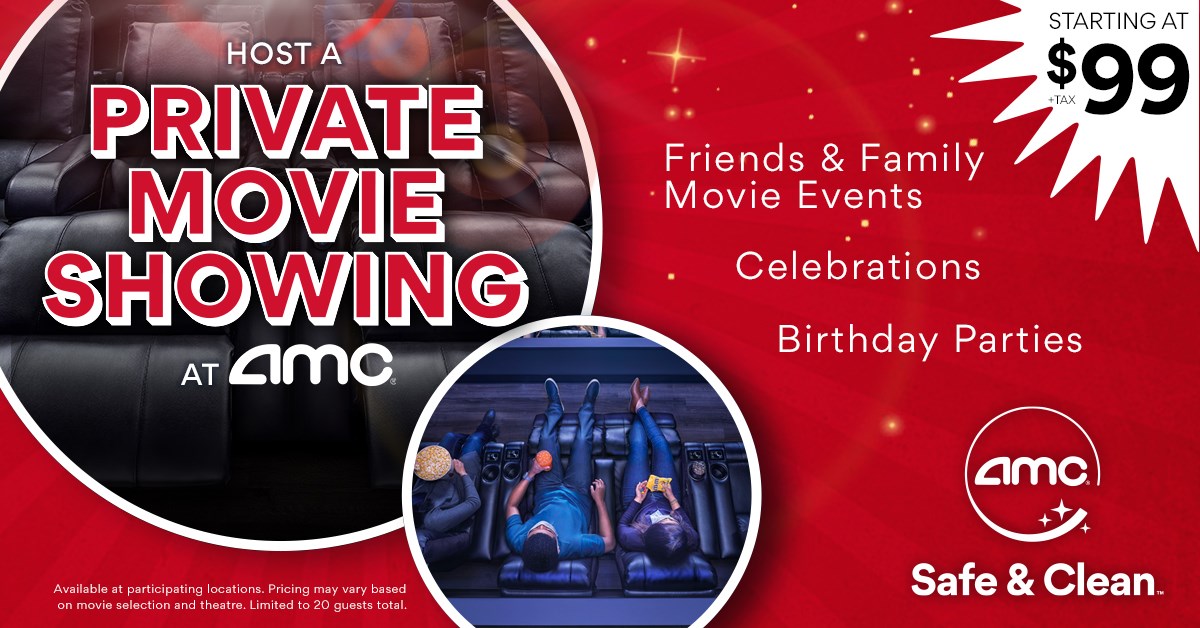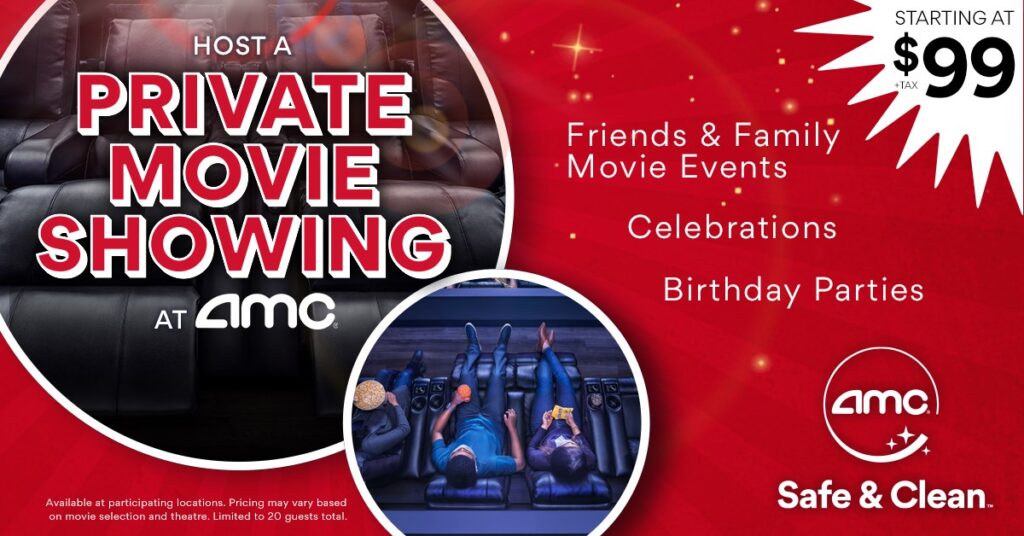 Worried about cleanliness? Fear not, AMC's recent press release detailed the measures they go through to ensure moviegoers are at clean and safe facilities:
"Upon returning to the movies, AMC guests can expect to experience AMC's comprehensive health and sanitation program: AMC Safe & Clean, which was developed under advisement of current & former faculty of Harvard University's prestigious School of Public Health as well as the No. 1 U.S. cleaning brand, The Clorox Company.
AMC Safe & Clean components include significant reductions in the maximum tickets available for each showtime and seat blocking in reserved seating auditoriums to allow for appropriate social distancing between parties, enhanced cleaning procedures that include extra time between showtimes to allow for a full, thorough cleaning and nightly disinfecting utilizing electrostatic sprayers, use of high tech HEPA vacuums, upgraded air filtration efforts including the use of MERV 13 filters wherever possible, new guest and associate safety protocols that include mandatory mask wearing by all guests and associates, hand sanitizing stations throughout the theatre and the availability to guests of disinfectant wipes. The entire AMC Safe & Clean plan can be found at amctheatres.com/amc-safe-and-clean."
The spots are filling up fast in certain cities- the two closest to me are already completely sold out!
Click here to start your AMC movie theater rental experience now.