Revamping Your Fall Wardrobe
Fall is literally right around the corner and that means it's time to start thinking about fall fashion. Today I wanted to talk about revamping your fall wardrobe, fall fashion forecasting, and how to transition your summer clothes into appropriate fall attire! Read on!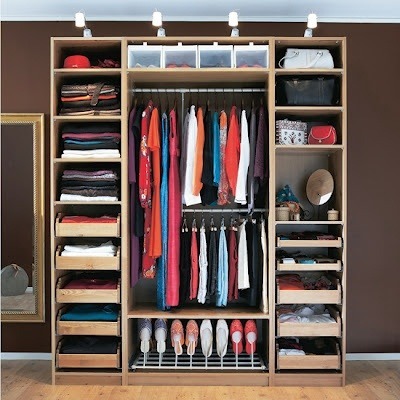 Transitioning from Summer to Fall is the easiest. It's still not cold enough to need huge sweaters and jackets so all you really need to do is add some fun layers to your summer clothes. Fall has always been my favorite season and part of the reason for that is because of the fashion. I've never been into wearing shorts and bikinis so fall is right up my alley.
Here are some things to keep in mind when revamping your Fall wardrobe and transitioning from Summer to Fall.
-Go without tights for as long as you can.
-Save your neutral beach bag and use it as your everyday bag to go with your fall outfits.
-Choose a piece that adds a bit of shine to your wardrobe.
-Change up your summer dresses by wearing them with tights when it starts to get chilly.
-Layer.
-Trade your jean shorts in for distressed jeans or overalls.
-Pair your fall pieces with your summer sandals.
-Add caps and scarves to your ensembles.
-Wear khaki and white with denim.
-Roll up your sleeves and cuff your pants.
-Wear fall colors such as orange, red, and yellow.
-Bring back your fall clothes from last year.
-Wear a blazer with your summer sundresses.
-Tone down neon and bright colors and transition to greens and lots of greys.
-Trade in your sandals when it gets chilly for closed toes ballet slippers or ankle boots.
-Keep what you have and add layers. Add a cardigan or a hat to your look.
Here's what's IN for Fall-
-Kimonos, cardigans, and long layers. The hippie vibe is making a huge appearance.
-Fall colors, especially lots of shades of green.
-Grey, slate, anything that is between black and white.
-Sparkles, sequins, glitz, and glamor.
-Big statement necklaces. Bubbles necklaces, rope necklaces, tassels, anything oversized.
-Harlem pants and drop crotch pants are making a huge appearance. I don't think many people could pull off the drop crotch look without looking ridiculous but I am seeing it everywhere.
-Felt hats, cowboy hats, floppy hats.
-Ankle boots, studs, fringe.
-Colored bottoms, especially colored denim.
If you take anything away from this post, take away this- When it comes to fall fashion, think summer plus layers. Fashion, clothes, and dressing up should always be fun above all things. If you're having fun with it and feel good about yourself, that's what matters most!
How do you transition your Summer wardrobe to Fall? Leave us a comment and let us know!