Review: 2016 BOB Revolution Pro Jogging Stroller
I ran my last race when I was 8 weeks pregnant with my now 8 month old son. The first trimester stole all my energy after that I let my jogging exercise go by the wayside for the duration of my pregnancy. It wasn't really what I had planned, but with 2 other kids and an aching, pregnant body, running just wasn't in the cards for me throughout pregnancy.
The good news is — I'M BACK! When my little guy hit 6 months old (the safe age to run with infants since they have more strength and sturdiness at that age) I dug out my running shoes from the depths of my closet and took off on a slow, but steady jog.
My son loved it! He had a fantastic view and got to feel the wind and sunshine on his face. Jogging with mama is most likely his new favorite pastime. I, on the other hand, loved/hated it. All the love came from my experience with the 2016 BOB Revolution Pro (it's amazing!) and all the hate came from my huffing and puffing – it's so hard to be back a square one! Postpartum fitness is no joke!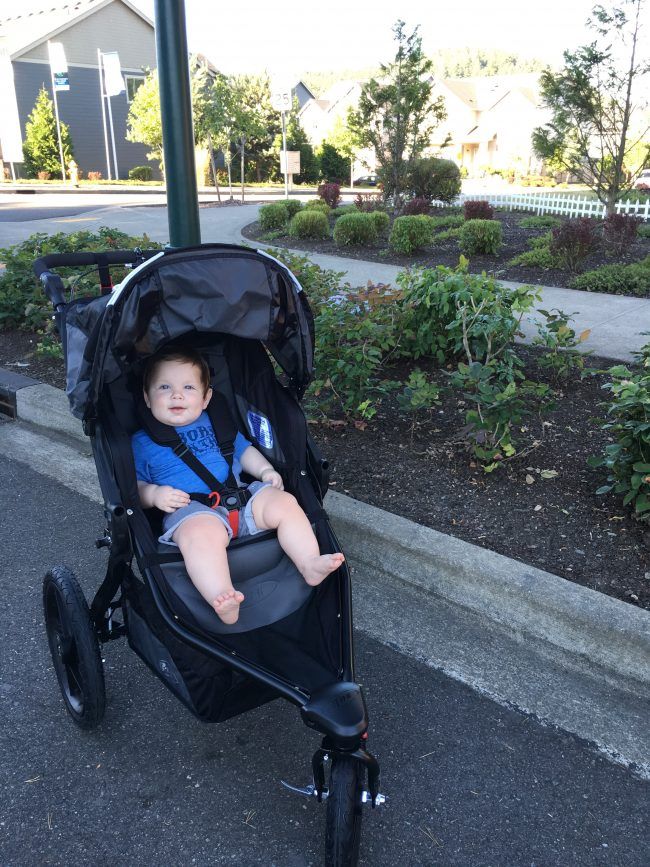 Here's a peek at some of my favorite features of this fantastic jogging and all-terrain stroller. You'll be thrilled with what this handlebar can do!
The 2016 BOB Revolution Pro Jogging Stroller is BOB's most deluxe all-terrain stroller. It has all the bells and whistles and if you're an active parent you will not be disappointed by this model. With both a hand and foot brake you have ultimate control while on the go and the front swivel wheel locks when needed. It functions so easily from assembly and reclining, to folding up quite compact. At roughly 30 pounds, it's not too heavy and provides a stable, secure, and comfortable ride for infants, toddlers, and preschoolers.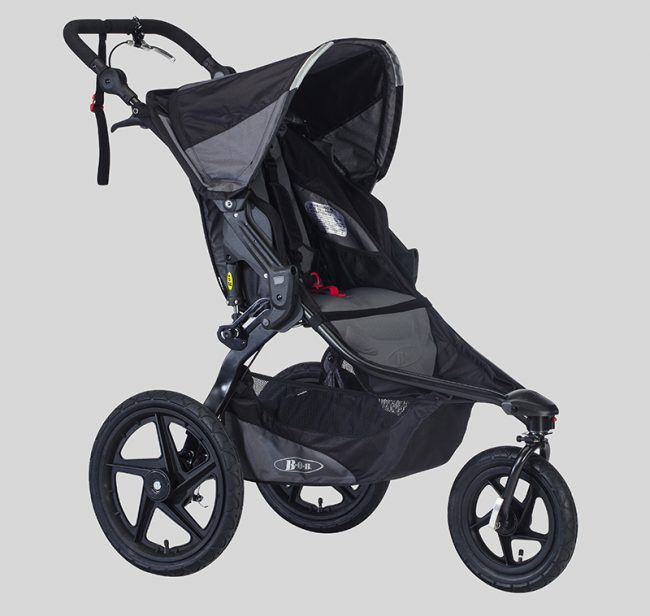 This BOB jogger comes in 4 gorgeous color ways and a number of accessories are available to enhance your and your child's experience including:
Carseat adapter
Handlebar console
Travel bag
Sun shield
Weather shield
Tire pump
Snack tray
Warm fuzzy
Have questions about the 2016 BOB Revolution Pro? Leave a comment and I'll be sure to chime in with what I may know based on my experience!