Review: American Girl Live
On December 21, 2018 in Skokie, IL American Girl Live opened its national tour. My husband and I just took our daughter to see it over Mother's Day weekend (don't worry, I got a present, too!), and I'd love to tell you what we thought. Here's my review!
First a little bit about the show. It's a musical set at Camp American Girl, where we begin by meeting five campers and their counselor arriving for the start of their week at summer camp. And, of course, everyone has brought along their favorite American Girl doll with them! Throughout the week, the girls learn about the importance of staying true to themselves and supporting each other—lessons that come in scenes during which their dolls come to life to give them advice. That advice helps the girls overcome obstacles and work together to achieve their dreams.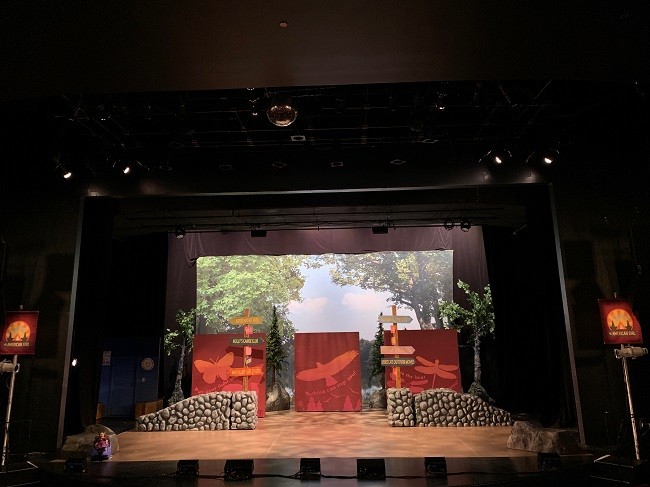 So how was American Girl Live? My seven-and-a-half-year-old proclaimed it awesome. As grown-ups, we thought it was a little cheesy, but it was cute. It was fun to see how they brought the dolls to life (the actors played dual roles, which were really well done), and the "dolls" all performed music inspired by the era in which they live. My daughter's favorite part was, "The whole second half!" When I asked her if she liked the music she sighed happily and said, "Yes," adding, "It was more than lovable! The best song was Home Away from Home because it can strongly encourage you to go somewhere new." And yes, those are all really her words. My husband liked that every camper contributed to achieving the group's goal simply by being herself; he appreciated the message.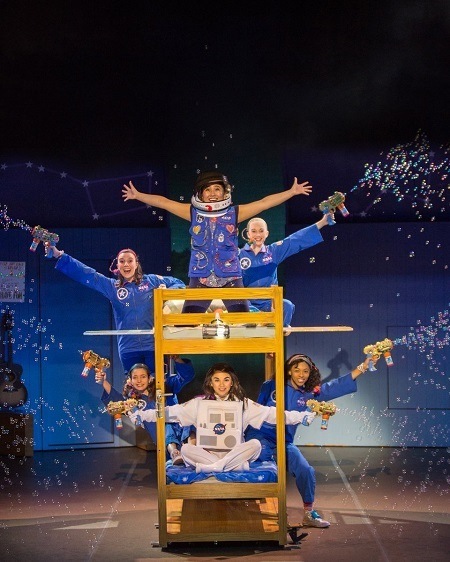 American Girl Live is promoted as an all-ages show with no minimum age requirements, unless the venue imposes them. However, in chatting with an usher she said her experience is that young children tended to get antsy during the first act. The show is 75 minutes and there is also a 15-minute intermission. I would say be sure your child can at least sit through a movie if you're considering taking them to this show. As a side note, the rudest "I'm bored" behavior we saw was from the adults. The number of people who grabbed their phones and started scrolling through social media was appalling! Yeah, the show is not exactly intellectually stimulating (although there are some pretty funny one-liners in there—and a shout out to the National Endowment for the Arts!), but seriously, be present for your kids, folks. And demonstrate proper theater etiquette while you're at it.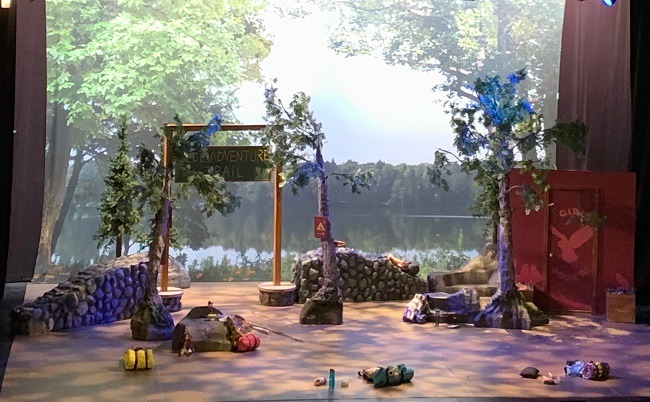 One really disappointing part of the experience was the souvenirs. I was hoping for a cast album, but there wasn't one. And a lot of the stuff available for purchase was stuff you could buy at the American Girl store. We saw the show in Chicago and the theater was literally in the same building as the Chicago American Girl location, so that meant there wasn't much special to buy to remember our adventure. I guess that's different in other touring locations, now that I think about it, but we (and judging by the number of American Girl shopping bags, lots of other theater-goers) made a day of it, shopping at the store and having lunch at the café before heading to the show. Anyway, given that this is Mattel we're talking about, I had expected more in the way of souvenirs.
All in all, if you have an American Girl fan or summer camper in the house, or are just looking for a fun family show with a solid, uplifting message, get yourself tickets to American Girl Live. The show is cute and funny, your kids will enjoy it, and—at the very least—you'll have fun watching them have fun.