Review: Back-to-School Clothes by Primary

Our local school district has a "uniformity of dress code." This means that the kids can only wear certain color tops and bottoms, in certain styles. There is however, no particular place that we have to get said items, so there's a lot of variety in students' clothes (which is why it's called "uniformity of dress" and not "uniforms"). Think about it, though: What color is khaki? Even Target sells three colors that could be khaki. And as far as "polo shirts" go, pocket/no pocket, jersey/pique, sleeves with trim/without trim, peter pan collar/standard color, gathered shoulders/standard shoulders? And the two schools my daughter has been enrolled in can wear "green" polo shirts in addition to the standard four district-wide colors. That is even less helpful than "khaki." In other words, the district wanted uniforms but split the difference so that neither uniform-loves or uniform-haters could be happy. Anyway, end rant because the school district's dress code isn't the point of this post.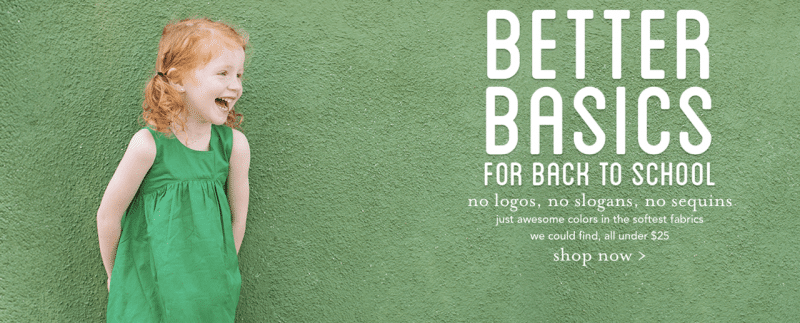 Last year, I got the kid's pants and jumpers from Gymboree, and polos and cardigans from Old Navy. But over the school year, I was introduced to a new brand by a friend. Have you ever heard of Primary? They're a mom-founded clothing brand that offers solid-colored baby and children's clothes in simple styles and colors that are carried year after year. If you have ever tried to find a plain solid-colored t-shirt for your kid, you know how revolutionary this idea is. Oh—nothing they sell costs more than $25.00, plus they offer discounts when you buy multiples of an item. And one more thing: Gender. Neutral. Clothing. What a great thing for those of us who like to save lightly worn clothes to pass down to others.
I originally gave Primary a try because I needed a red t-shirt to go with one of my daughter's skirts. I also bought The Short Sleeve Dress, and a ton of The Under Shorts because the kid loves dresses and I don't love her underpants hanging out. Everything I bought is awesome! Quality, comfort, wear—it's all been great. I love the color selection, which includes neutrals. When they introduced swimwear, I ordered a suit for my daughter, who loves the bright colors of her reversible swimsuit. Primary is one of two places I've found that allow you to choose tops and bottoms as separates so you can get the best fit. For camp, I bought The Short and The Midi Short, which we love and which will be doing double-duty for school because they're uniform-appropriate. We've been so happy with what we ordered so far that I naturally turned to Primary for all those solid-colored "uniformity of dress" clothes. Let me tell you about our new back-to-school items.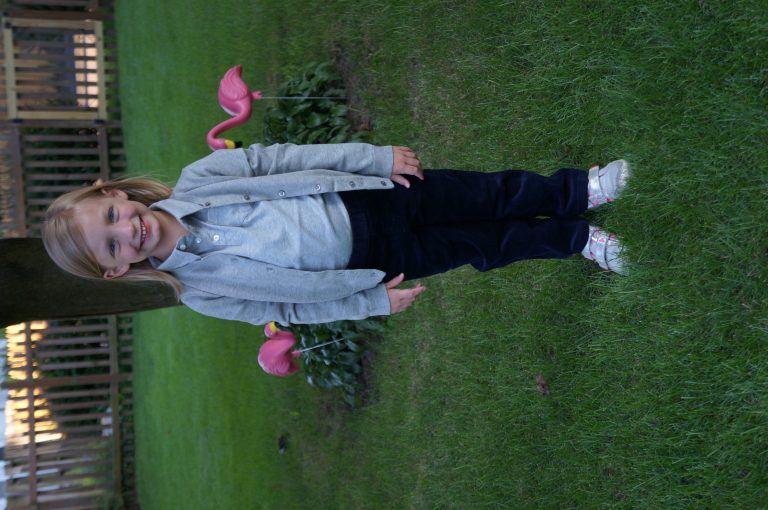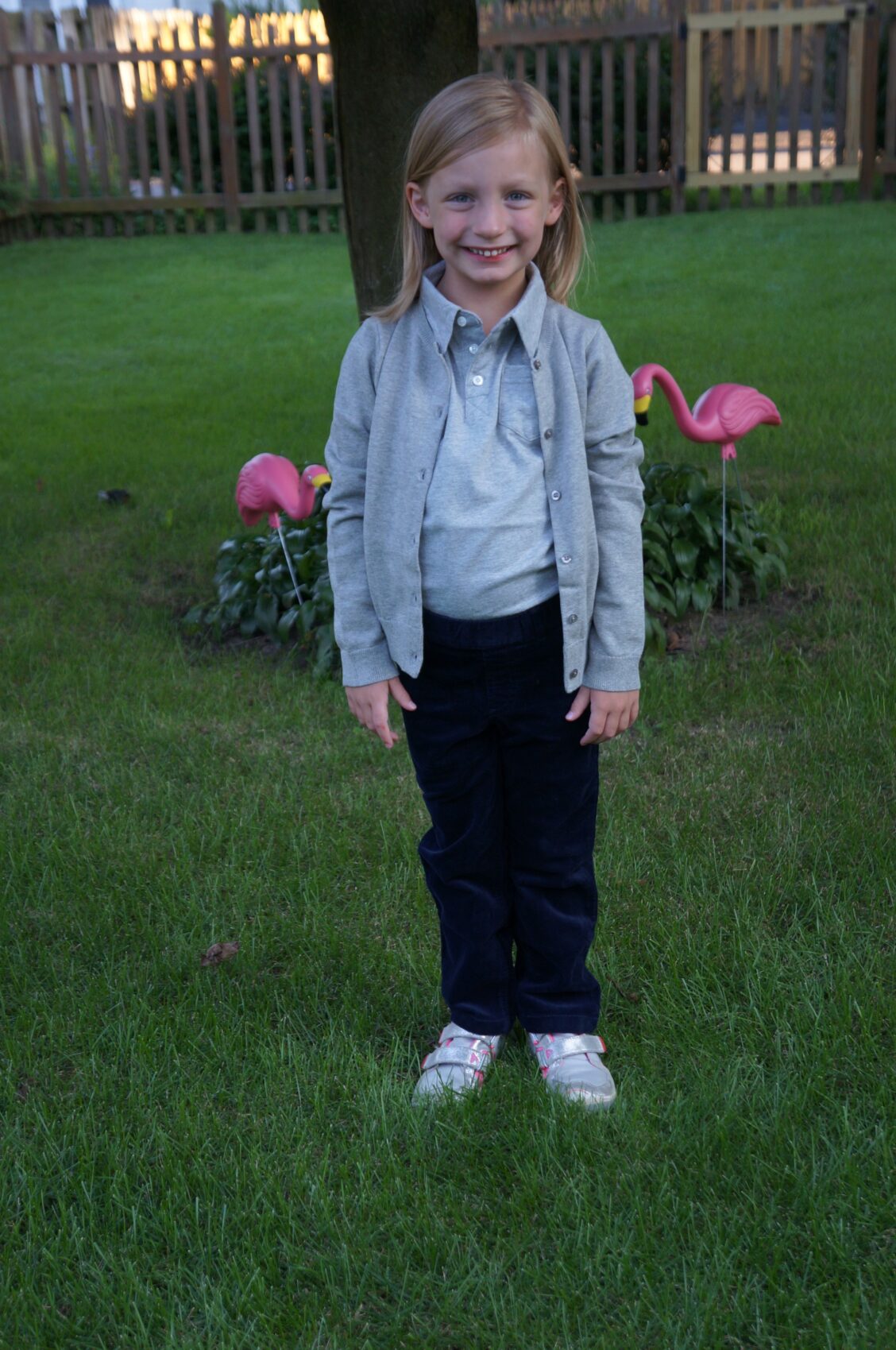 The Cord 4 Pocket: I loved these pants! We ordered them in navy, which was rich and deep. And they were so soft and fuzzy! Unfortunately, the pants were also a dog-hair magnet, which I cannot stand. I need my laundry to be wash and wear, and to stay neat during that play time between getting dressed and leaving for school. The pants were exactly the right length for my daughter, which means that they wouldn't make it through the school year. We couldn't size up because the waist was too large, even with the adjustable waist band. I wish we could have, though, because the heavier corduroy would make a great pant for cooler weather.
The Cardi: This sweater was so soft and smooth! Unfortunately, the sleeves were way too long in the size we ordered, Although I could have probably sized down, I didn't choose to do so because the sweater would fit fine now, but she'd outgrow it mid-year. Again, I'd expect a smidge bit of fading—especially in darker colors—because The Cardi is 100% cotton.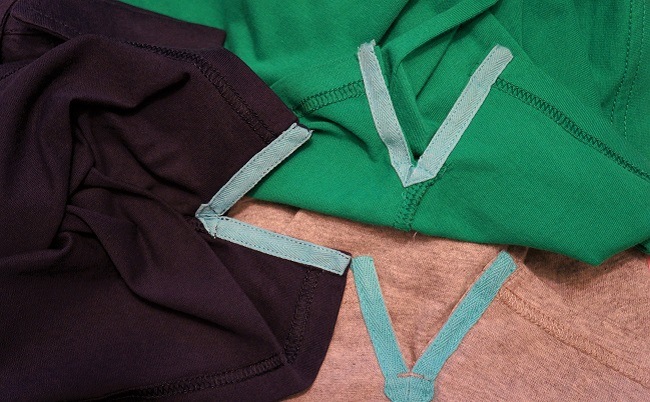 The Polo: I can't lie: I love me some $5.00 Old Navy polo shirts. Unfortunately, they don't come in green (grass green is the proper green, just for the record). I ordered The Polo from Primary in three colors, and the green was my favorite. It's a jersey knit, not a pique, which is different than what my daughter usually wears, but it has a pocket, so it's just perfect according to the kid. We did size down, to get a slimmer fit, as suggested on the website. The length on the polo is great; we can tuck it in, per the rules, and it's long enough to stay tucked while she plays. I haven't washed the shirts yet (school isn't for another couple weeks), so I'm not sure how they'll wash up. However, they're the same material as the dress my daughter already has, which did fade a bit in the wash—not much, though!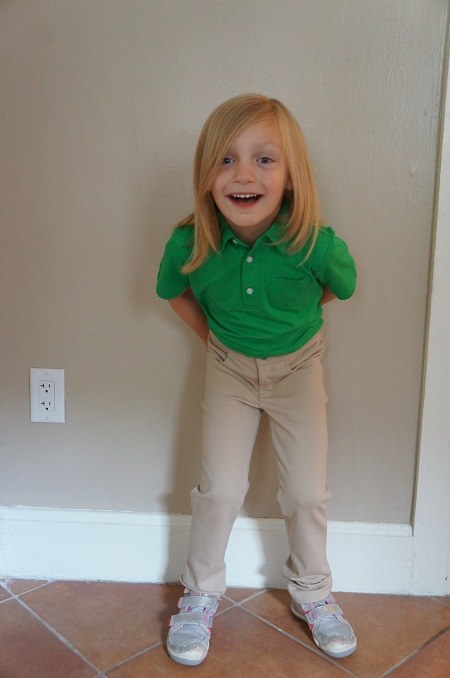 The Stretch Fancy Pants: Okay, this is a fabric I wear (albeit in dresses), which made me think it was an odd choice for kids' clothes. However, pretty much everyone who sells uniforms has a ponte pant in their uniform collection, so I gave them a try. Once I opened the package, I realized why everyone has a ponte pant: they're like leggings/yoga pants/sweats, but dress code legal! These pants were fabulous! They seem to run a bit small, as I found the size 5 snug enough that a tucked-in polo was visible beneath the fabric—and I could read the pants' screen-printed tag through the material. I returned the 5 and ordered a 6. While those are a bit loose in the waist, the fit in the hips, legs, and length worked great! Plus sizes 6 and up have functional front pockets for the win. The material for the pants is synthetic; I don't expect any fading.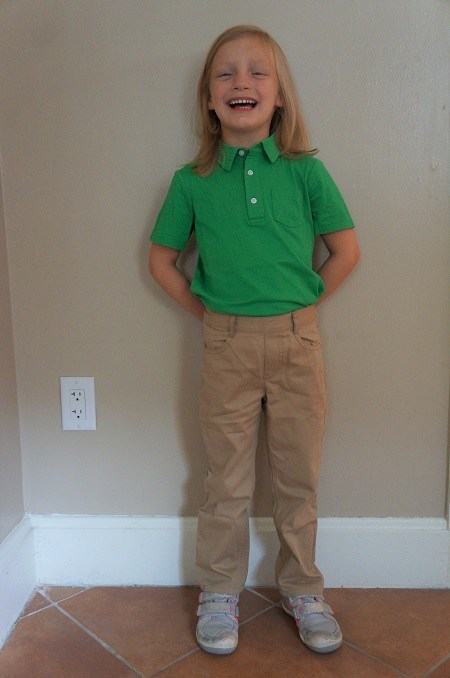 The New 4 Pocket: These pants just came out and are an updated fit. I really like the gender-neutral fit; the legs aren't skinny, boot-cut, or flare. However, I think that gender neutral fit also gave us a bit of trouble; the pants were loose in the hips, which is an area in which my daughter needs less room, not more. I had assumed the fit would be similar to The Short and/or The Midi Short that we already own, but it seemed looser. The New 4 Pocket is made of the same material as both pairs of shorts. I have washed the shorts a couple of times and haven't noticed any fading in the lighter colors that I ordered (cactus and khaki).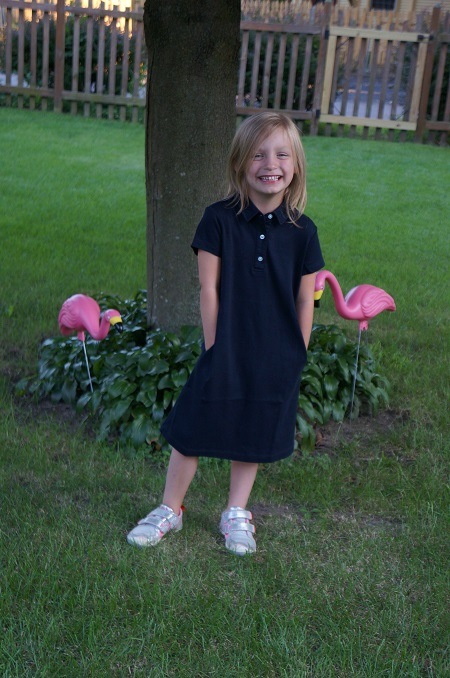 The Polo Dress: This was far-and-away my daughter's favorite piece—and my husband's, too! I didn't think the kid would like it because it's just a long shirt, but she loved it. Why? POCKETS! Oh my goodness was she excited about the pockets. This dress is the same soft material as The Polo, so it's very comfortable. Or so I hear, since it doesn't come in my size, no matter how many times I hint to Primary on social media that I would totally buy these clothes for myself. *Ahem* I appreciate the versatility of this dress because it will look great worn with leggings and layered with a long-sleeved t-shirt or under a cardigan when it gets cooler outside.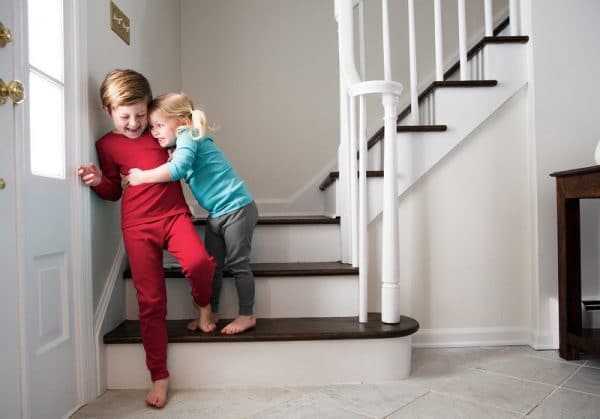 I absolutely recommend Primary for your back-to-school shopping—and any other of your kids' clothing needs! Even though not everything worked for my daughter, I figure you win some and you lose some, right? The quality is great, I love the colors, and I love the simplicity that allows for mixing and matching with other pieces of my daughter's wardrobe. Besides great quality clothes, Primary also offers free shipping, which I've found to be pretty fast. They also offer free returns, which take a bit longer than I expected because the free pre-paid label is USPS Parcel Post. I've worked with customer service when an item I wanted sold out after I ordered it, and found them to be very helpful, too. What more could want in a company besides great service and great products. Get thee to the Primary website and start shopping!