Review: The Cleobella Lolita Weekender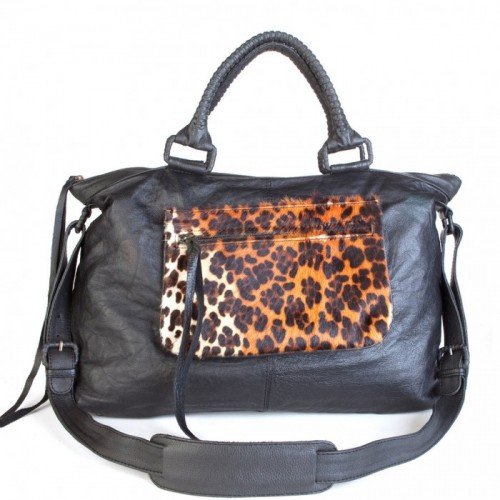 If you haven't checked out www.cleobella.com before, make sure you do. Cleobella make wonderful bags and accessories, and started off as a very small company, but they are growing quite rapidly! They have one shop located in Sunset Beach, California that I have been lucky enough to stop by. Now you can even shop for their products online from places like Urban Outfitters, Shop Bop, and Revolve Clothing, just to name a few. Of course they also have a full website where you view everything! They state
Cleobella is a free-spirited Bohemian Goddess. Her style and sensibility is effortless. She is a lover of life, nature, people and adventure. Cleobella is confident, beautiful and inspiring.
We all know mamas love big bags to put all their children's necessities in, so today I'm reviewing the Lolita Weekender bag. This is a very popular style, but it does not come cheap: it currently retails for $575.
So what do you get for such a large amount of money? Well, firstly, this bag looks great, which is the most important thing to a woman. 😉 It is made of real leather, so it's very soft, and it comes with the normal handles for carrying hobo or over your shoulder. It also has a long strap for wearing messenger style if you want to be hands free. Great for on-the-go mommies!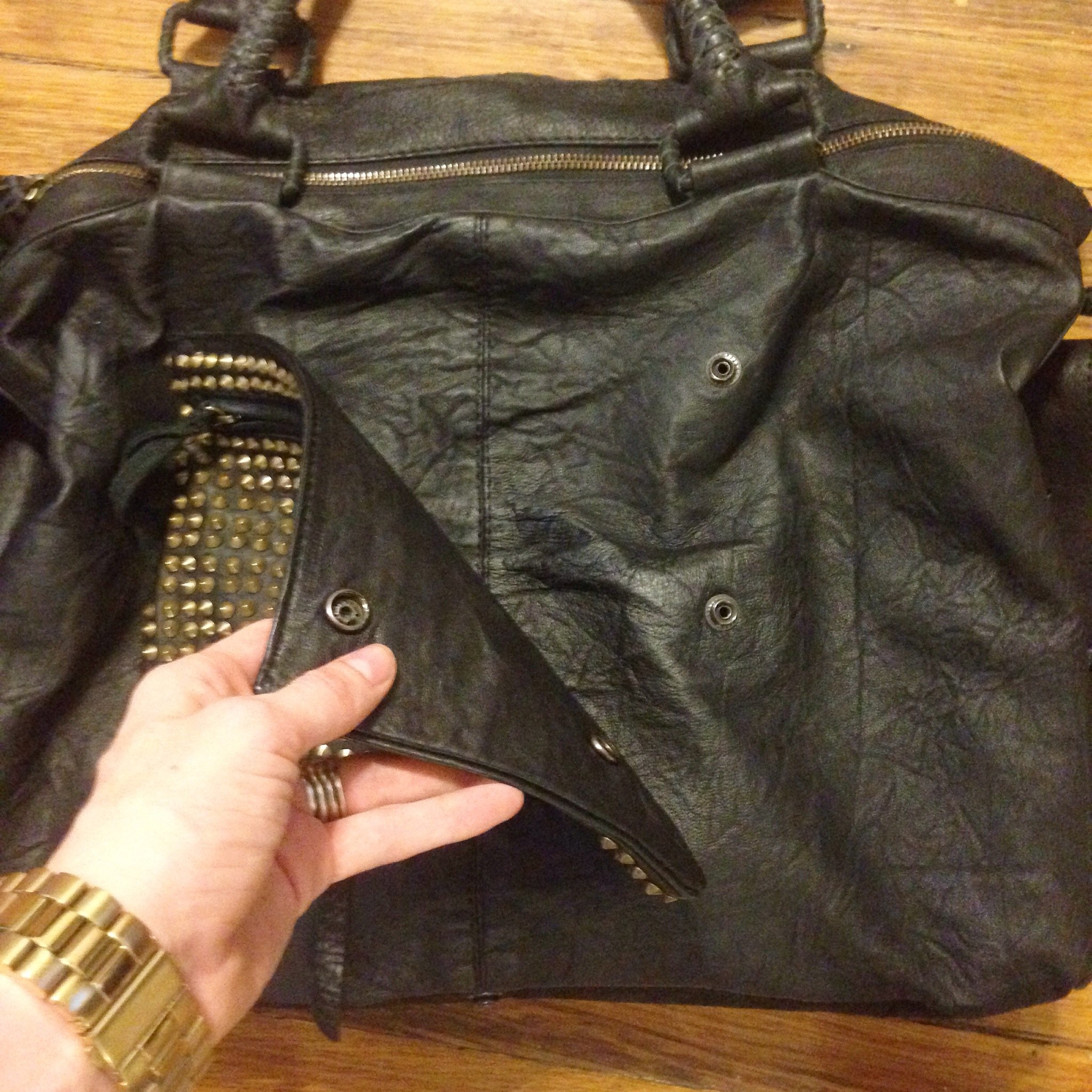 But here's the best part of the bag. The front snaps off and on! You can either use the leopard print it comes with, or, with a simple snap, change it for a gold studded pocket, or even a silver studded pocket! Those are an additional cost of $129.00, so yes, it is pricey, but you could potentially have a few bags in one, and also use the removable pockets as a clutch! So if you're going on a date night and don't want to carry a whole bag, simply snap off the front pocket like this-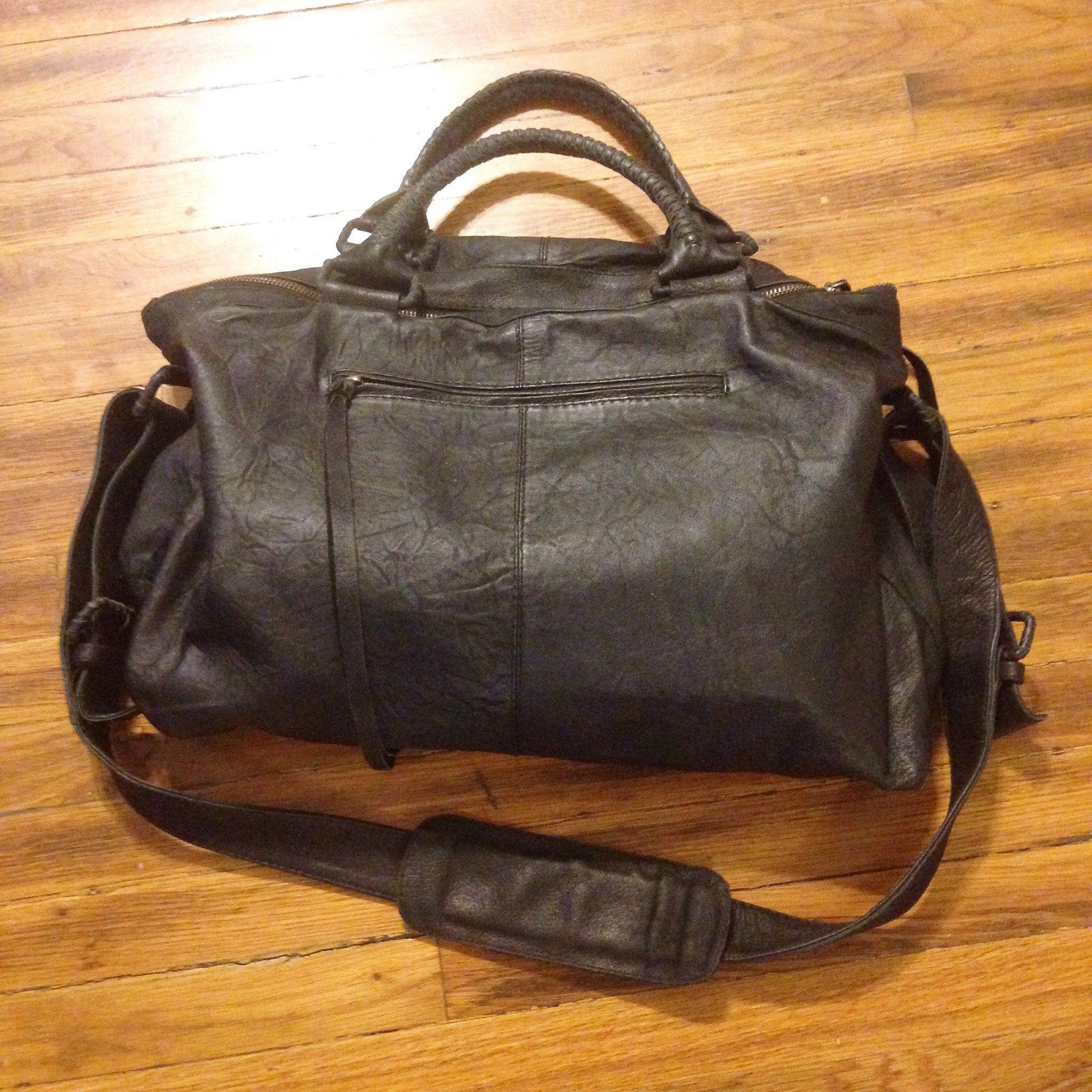 Here's a look at the back of the Lolita. It has a huge zippered pocket on the back which makes organization easy! And here is my bag with some accessories inside. You can see that on the right hand side there are two internal pockets and on the left side there is one big zippered pocket.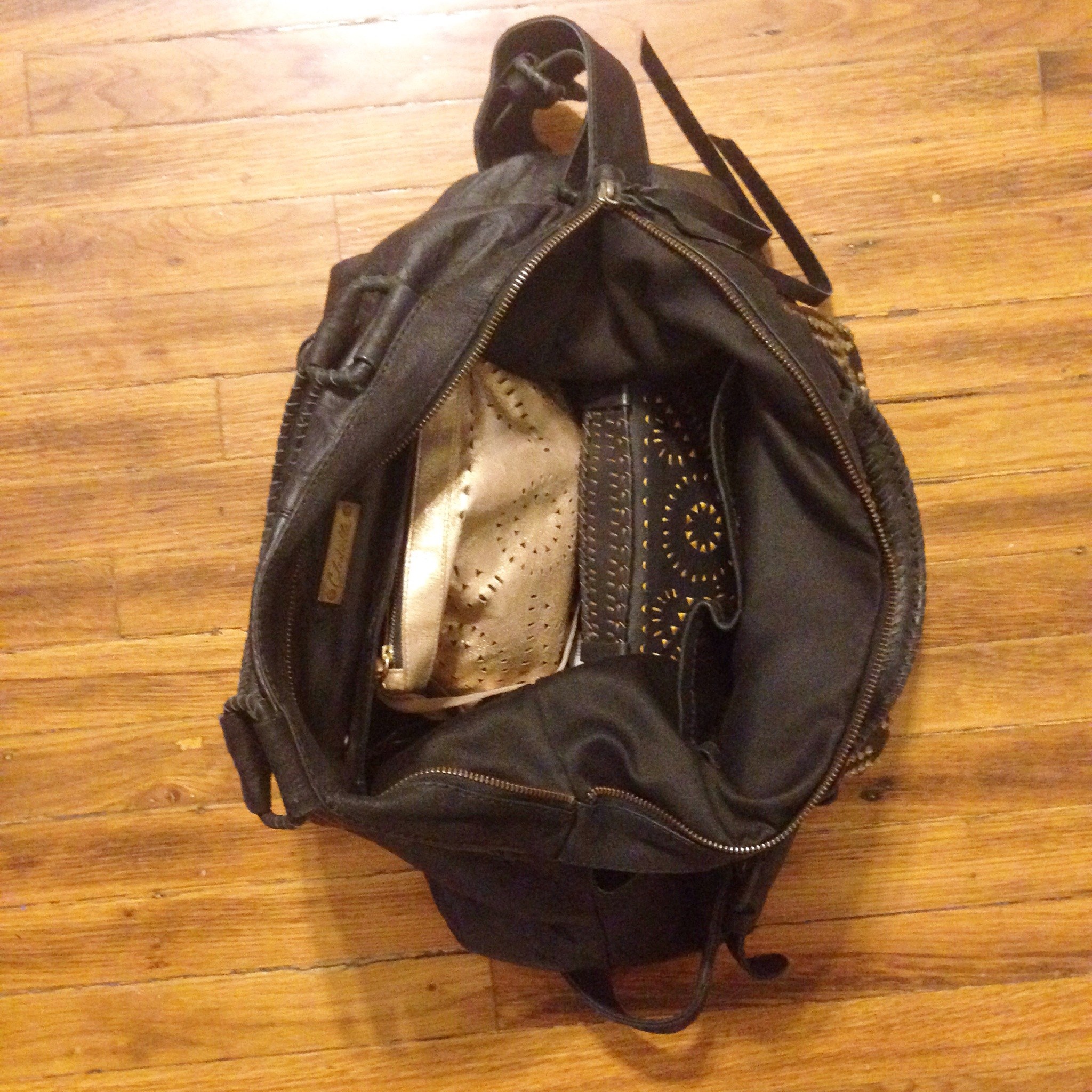 I've been using this bag daily for over six months and it looks the same as the day I bought it! I highly recommend checking out the Cleobella website and all the amazing things they have to offer!
SHOP the Lolita Weekender Leopard Print Pocket HERE