I don't regularly get my nails done. A trip to the salon is more of a treat or something I pre-plan for a special occasion. But recently a friend told me about the Dazzle Dry Nail Polish System and I was intrigued …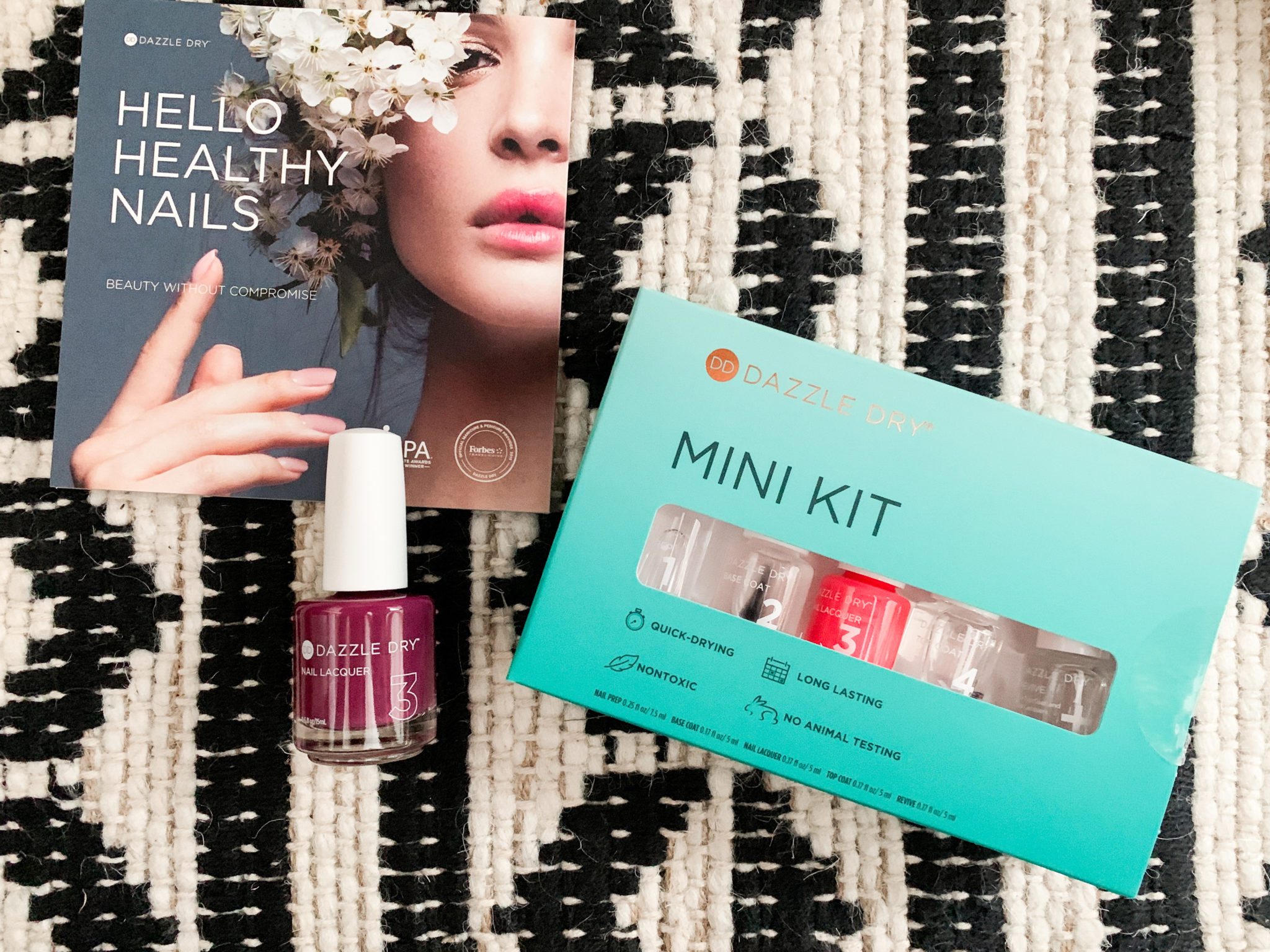 For the cost of a salon mani/pedi I could get an entire nail polish system that was non-toxic, fast-drying, and would provide countless pretty nails with a little at home effort. Ok, I'm in!
Well, kinda in. Although the reviews are great and my friend already ordered more colors for her personal collection I was still skeptical. Could Dazzle Dry really live up to the mom life? I opted to order their mini kit plus a second color as my "experiment".
Normally at the salon I upgrade to a shellac. Regular nail polish doesn't last a day without chipping when it comes to dishes, gardening, and etching stickers off windows (my toddler is sticker obsessed and cannot grasp that they're primarily for paper), but I had high hopes that Dazzle Dry would live up my daily life.
I set aside a half hour for my first try with Dazzle Dry. It took just about that because between the Nail Prep, Base Coat, Lacquer, and Top Coat I applied five layers. First the Nail Prep to completely clean my nails, then two rounds of Base Coat, two of Lacquer, and a final layer of Top Coat. I followed the step by step directions and although I missed the salon hand massage I knew I'd be saving money overall and enjoying colored nails more often thanks to Dazzle Dry.
Each coat dried fast and before my kids finished their episode of Wild Kratts I was back in action with gorgeous nails.
The real test was the duration though. How long would my Dazzle Dry nails last?
With a shellac I usually get a week before they start to lift or I encounter a chip. As I type I'm on day ten of my Dazzle Dry nails and just tonight I had my first mishap. I was braiding my daughter's hair and since my nails have grown out some, a strand of her hair snuck under one nail at the bottom and lifted off a tiny section. But so far, that's it! I'm pretty positive I'll have at least two weeks of pretty nails before I even have to think of taking off my Sultry Samba.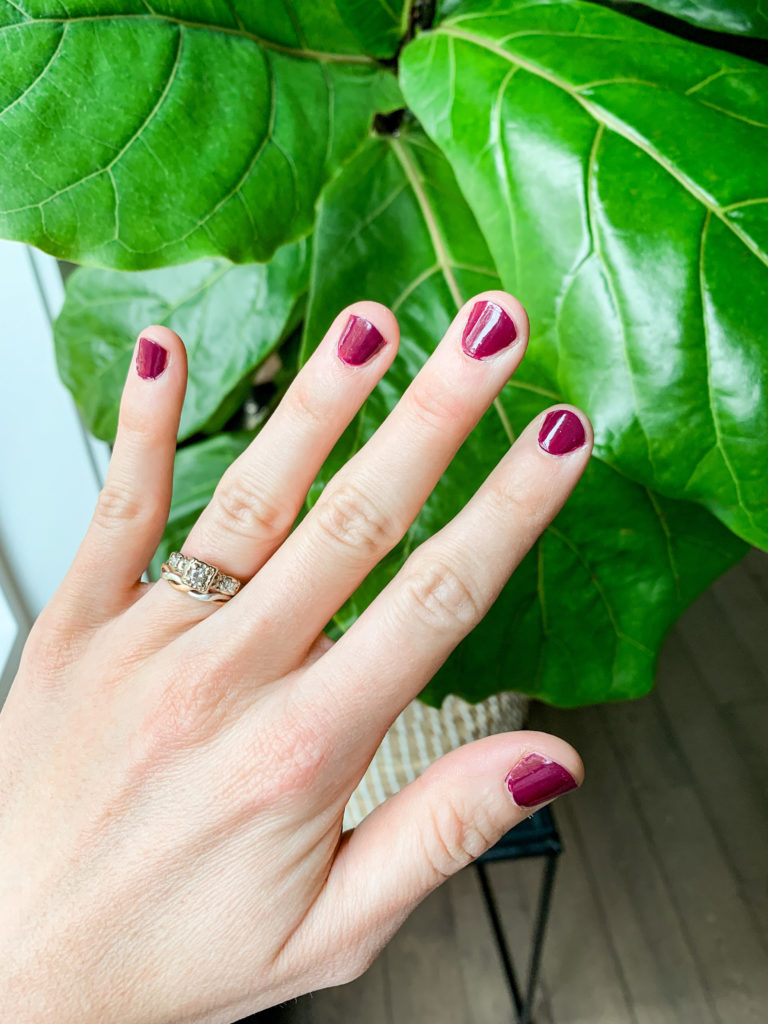 Manufactured exclusively in the USA, Dazzle Dry's unique formula is safe and effective. AND GORGEOUS!
Thanks to Dr. Vivian Valenty's signature formula, Dazzle Dry is the only vegan nail care system to dry in just five minutes and last up to three weeks. It applies and removes like a traditional polish, delivers the performance of a gel polish without the need for UV light, and strengthens natural nails in the process.
When you sign up for Dazzle Dry emails you'll get a coupon for 20% off your first order. Mini kits are just $35 and a full-size system is bundled at a reduced price of $55. Additional colors are $18. What color lacquer will you choose? Wink Wink and Phoenix Rising are next on my list!