Review of Hatch Collection Hatch-to-Hospital Box
I treated myself to the Hatch Collection Hatch-to-Hospital Box this box for my upcoming delivery and I can attest to the fact that it is a little slice of heaven, completely luxurious, and something I'll get a lot of use out of.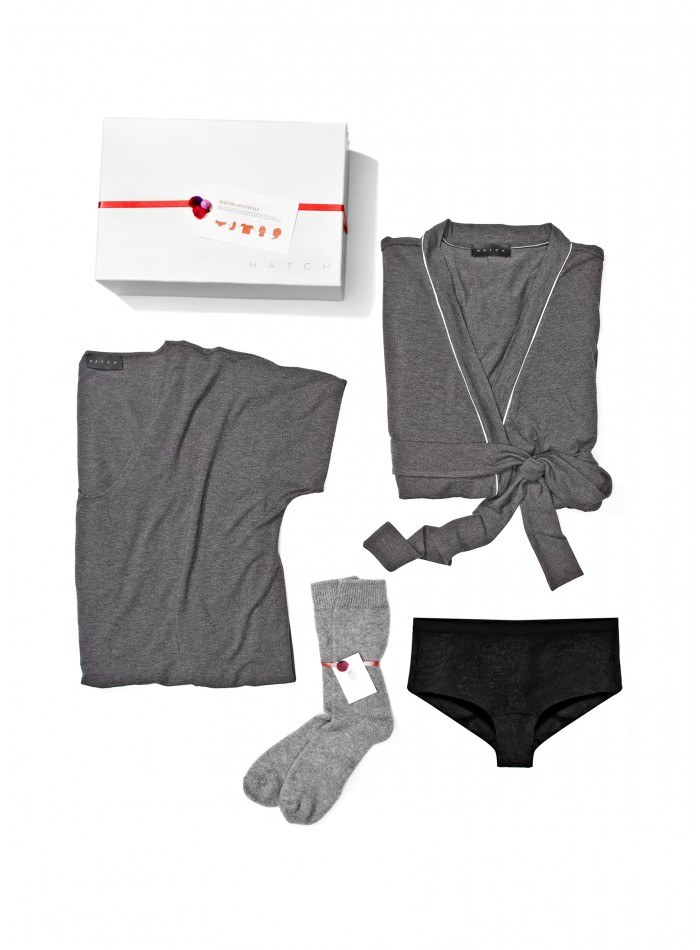 Here's what's included in your box:
Amazing fit panty briefs, which offer you full coverage.
Knee length modal nightgown that can be pulled down for nursing.
Coordinated jersey robe that hits below the knee with an attached belt.
A pair of grey cashmere tube socks.
What I love about this box:
Hatch took the work out of packing my hospital bag for me with this box.
You'll be comfortable, cozy, and completely stylish in the hospital and at home after delivering your baby.
When friends and family come over to hold your new baby, you might technically be in "pajamas" but you'll look put together and fabulous.
These items are completely breastfeeding friendly.
I know I will use everything in this box in the future, whether I have another newborn or not!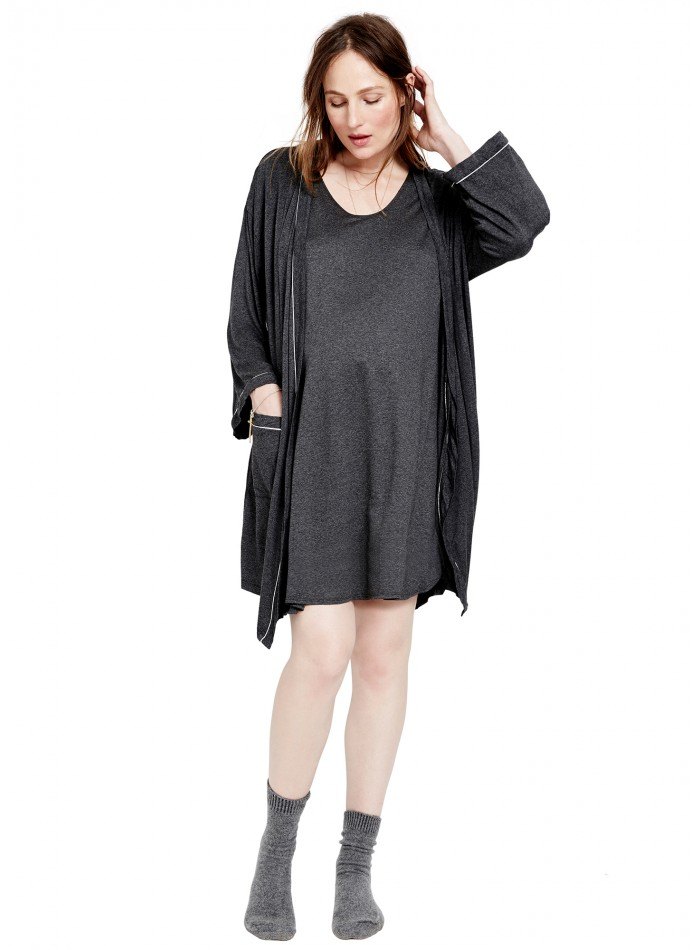 I've never been one to sacrifice style for comfort and that goes for when I'm pregnant too. I always like being ahead of the fashion game, looking my best, AND having comfort when I want to. Hatch makes that possible. At such a beautiful time in your life, you deserve all the style, comfort, and luxury you can get!
This set makes a great gift for that special new mom in your life. The box retails at $248 and is available in sizes 2-10.
BUY The Hatch Collection Hatch-to-Hospital Box HERE