Review of a Humble Hilo Bag
Humble Hilo bags are just gorgeous. "Humble Hilo incorporates intricate and culturally rich Guatemalan textiles into our products, while also creating job opportunities for impoverished Maya families." So, if you like bright colors and shopping for a cause, then check out these unique bags. They only make one of each bag so it doesn't get more unique than this- no-one else will have your bag!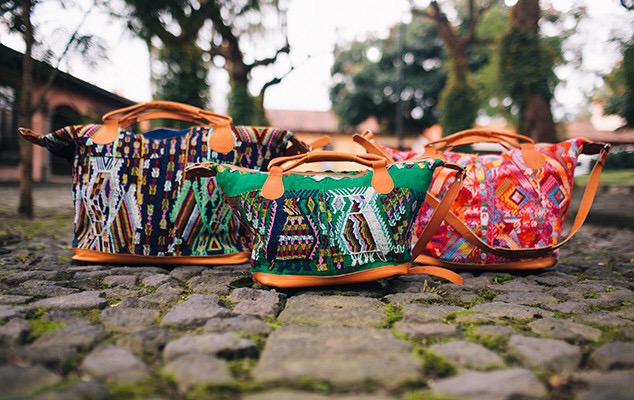 The Humble Hilos come in four sizes: small, medium, large, and extra large, and pricing is as follows: small $69, medium $89, large $129, and extra large bags $200. This means there is probably a perfect bag for you in exactly the size that you need. The small and medium bags are great for those who don't need to carry a whole lot. The large bag gets my vote for most versatile and the extra large bag would be perfect for a weekender! On their website, they have posted photos of how much each bag can hold here.
I purchased the large bag, which works for me as it can easily double as a diaper bag if you have little ones and have a lot of things to carry! The inside of the bag has an extra small pocket that you can keep small items inside so they don't get lost and the back of the bag has another one. I love having pockets like this for pacifiers, my cell phone, keys, etc. It just makes being on-the-go that much easier.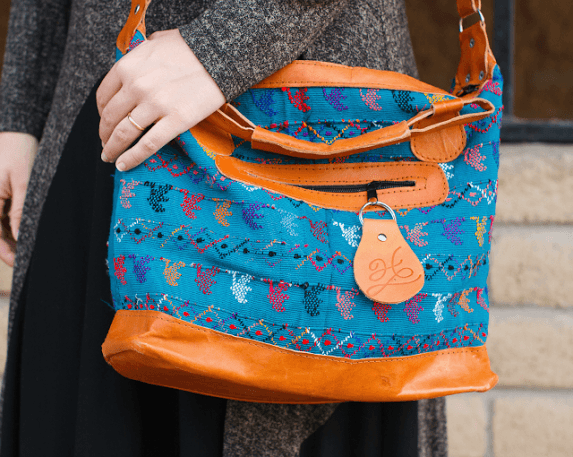 These bags are well made, multi-functional, and offer great organization for moms and women on the go, and considering they are handmade and that a proceed from each is given to the humanitarian project of your choosing, I think the price is a fantastic deal. They are bright and fun, so they can be worn with almost any outfit. Humble Hilo bags get a big thumbs up from me!
SHOP Humble Hilo bags HERE