REVIEW: Rainier Convertible + Booster Car Seat from Diono
One of the biggest questions we get at Baby Gizmo is what car seat is good for fitting three across the back seat of a sedan or SUV. There are only a few choices that can make this happen on the market and Diono is one of those brands that has it! Our friends at Pregnancy Magazine have a full review on one of their favorite Diono car seats – the Rainier.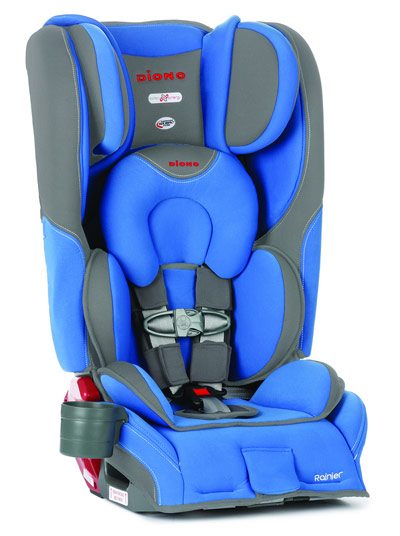 If you're hoping to accommodate multiple car seats or would like to comfortably fit a couple back seat passengers alongside your child's car seat, you'll want to check out the Rainier Convertible Car Seat from Diono. Known for making car seats that are high on safety but light on bulk, Diono is the company behind the popular Radian car seat, a highly regarded model among parents seeking space-saving car seats. While the new Rainier is slightly wider at the top than its popular predecessor, it's still considerably narrower than most seats on the market. For us, that's great news, as I refuse to trade my beloved, but admittedly compact, sedan for a larger SUV or minivan.
Read the full review over at Pregnancy Magazine via Rainier Convertible + Booster Car Seat from Diono.