Royal Caribbean Cruise Activities on Vision of the Seas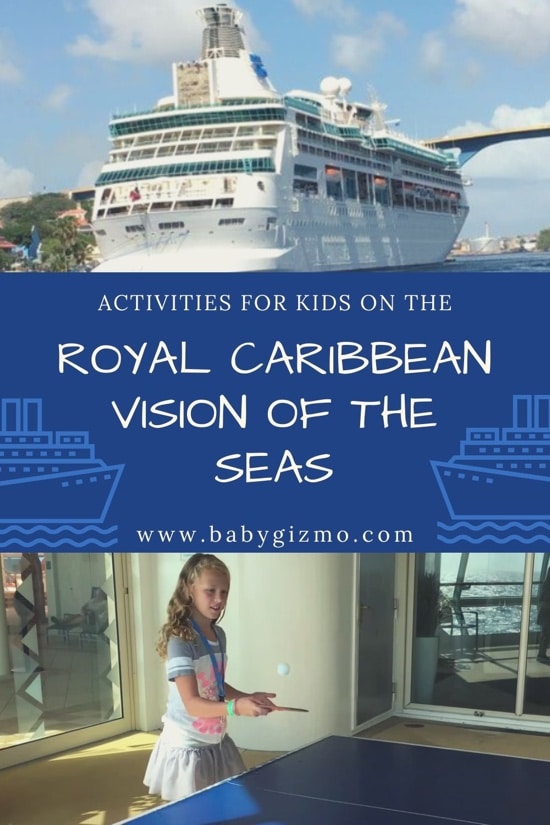 Last month, we took a 9-day cruise to the Southern Caribbean on the Royal Caribbean Vision of the Seas ship. We traveled with grandparents, an aunt, uncle, two-year-old cousin and my three children who are ages 6, 8 and 10 years old. Today, is Day 3 of our Royal Caribbean coverage and we are tackling the on-board activities! (NOTE: This was not one of the newer Royal ships that feature the Dreamworks Experience.)
While this isn't one of the biggest ships or one that is stocked with the newest Royal Caribbean activities such as the flight simulator RipCord by iFly on the Anthem of the Seas, it had the perfect amount of activities for our group. We were looking for a lower-key, more budget-friendly cruise this time and the Vision of the Seas fit the bill.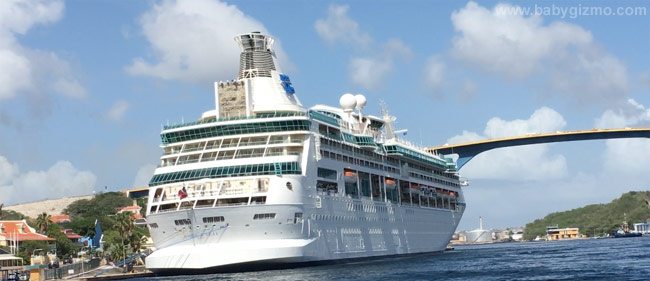 The ship had two pools, 6 hot tubs, rock wall, casino, shuffleboard, ping pong, a full-featured gym, kids' program, spa and fantastic shows.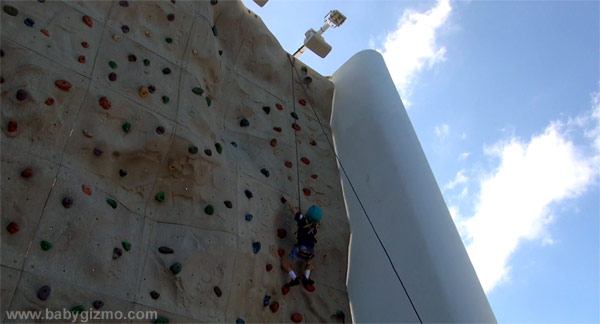 Let our Junior Gizmo gal take you on a tour of the activities aboard the Royal Caribbean Vision of the Seas in our Baby Gizmo Video above.
In case you missed Part 1 or 2 of our Royal Caribbean coverage:
Part 2 – Inside Adventure Ocean for the Kids
To find out more about Royal Caribbean, visit their website at www.royalcaribbean.com.