Safety 1st Guide 65 Carseat Review
When we had our twins, we knew we would need to get a couple of very narrow car seats. We already had a toddler and adding two more kids meant we needed to have three car seats in a row for at least a couple of years.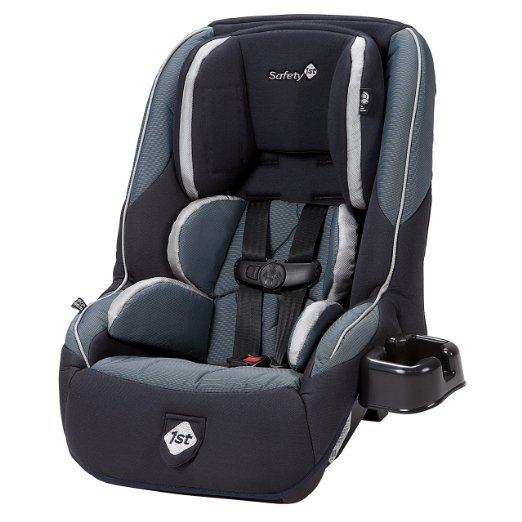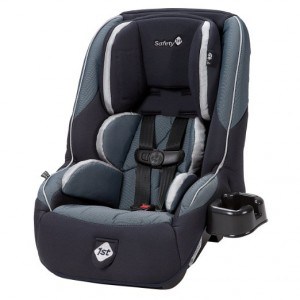 I scoured the internet for recommendations and ideas. Unfortunately, there was very little info on my exact situation. Most of the posts and recommendations I found discussing three carseats in a row mentioned three children at three different ages, like 4 years old, 2 years old and newborn. I, on the other hand, had to find two convertible carseats that would fit in with the carseat my son already had.
I measured our backseat and set to work. If money wasn't an issue, the field would have been much wider, but we were buying two carseats after all. I needed to be economical.
And, of course, I was looking for safety. I had two tiny little girls to care for, and I wanted to make sure the car seat I chose was highly rated and the manufacturer was a trusted name in the industry.
I found all of these qualities and more in the Safety 1st Guide 65 Convertible Car Seat.
These car seats are easy to use and install, slender enough to fit three in a row, and definitely easy on your wallet. Safety 1st is also a widely respected brand name and produces high-quality products for economical prices.
I find the harnesses and headrests easy to adjust as my girls have gotten bigger and older, and the design fits right in with the interior of our vehicle, making it aesthetically pleasing as well as practical.
The one drawback for me is that I have to completely remove the carseat from the vehicle in order to remove the carseat cover for washing. But, on the bright side, it's forced me to clean out the rest of my vehicle and find some long lost treasures under those seats!
If you need to purchase seats for your multiples, or just need slender seats to fit in your back seat, I would highly recommend the Safety 1st Guide 65 Convertible Carseat. You can't beat the size or the price, at just $89.99 on Amazon.com.