Salt Water Sandals For Moms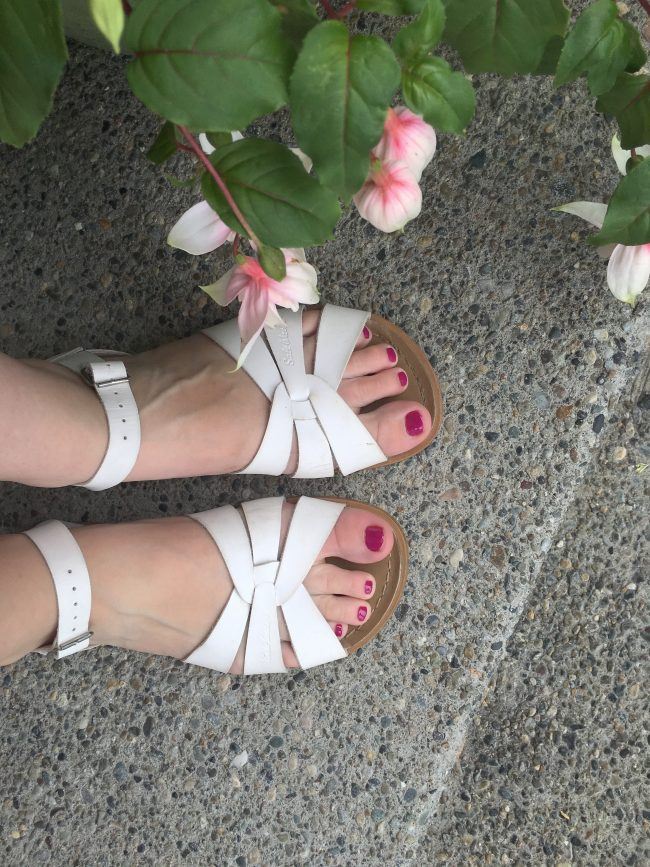 Those are my feet!
Yes, oh yes, Salt Water sandals come in women's sizes, did you know?
Well, technically, they're the "big kid" and "girls plus" size option, but those translate to a women's 5, 6, 7, 8, and 9. So, if you're a mama who has been dying to jump on your kiddo's sandal style. Now you can!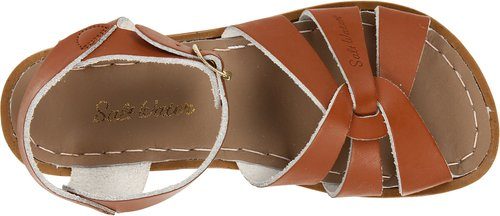 I ordered my Salt Waters from Amazon and I'll confess, I was taken back in time as I slipped into my new sandals and buckled the strap across my ankle. For years and years, my grandma would take my sisters and I shopping before Easter for a new pair of Salt Waters. They were our pretty, fresh Easter shoes and then they saw us through the whole summer. Being waterproof and lightweight makes them a fantastic summer shoe. Perfect for vacations too since Salt Waters can easily be dressed up, worn with shorts and a tee, or with a swimsuit. The color selection is also out of this world – currently 10+ options are available online depending on where you shop!

If there was a downside to Salt Waters I'd say that they aren't the most comfortable. They definitely break in thanks to the leather upper, but the sole is flat and there is zero cushion or support. So, take that into account when you first get them. Spend some time breaking your pair in a bit at home and maybe don't plan a marathon day at the zoo for your first outing. Other than than that, Salt Waters just might be one of the most classic, versatile pairs of shoes you could pick for the summer months. Best of all, you won't grow out of them like your kids will, you can wear your pair year after year!
Find your own pair of Salt Waters on Amazon for right around $40.