This Easter the good ol' bunny added a fourth Baby Signing Time! DVD to my daughter's collection. She's been quite the little fan ever since we saw the first Baby Signing Time! and it's one of those videos I'm happy to oblige with watching. I mean, talk about educational! These DVDs are the only ones I have purchased at regular price (all our other movies tend to come from consignment or garage sales) and they have been worth every dollar. Baby Signing Time! says, "Babies crawl before they walk, and sign before they talk" and nothing could be truer for my daughter.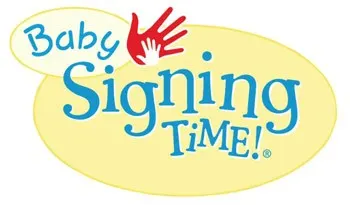 Signing started in our home around 8 months and I quickly became discouraged when my efforts were returned by a blank stare. I did more research and decided not to give up – I learned the repetition would eventually pay off. My husband, our nanny and I kept up on a few simple basics like "more" and "thank you" and between 16-18 months everything started clicking. I had a signing baby!
These days, at 2 1/2 years old, the sky is the limit! Now, she often accompanies the sign with the appropriate word and begs to watch her "baby signing movie". And yes, she signs both "baby" and "signing" as she says this 🙂 She is a big fan of all the animal signs and recently the transportation song/signs have peaked her interest. There has been quite a bit of "train" and "boat" talk around here lately!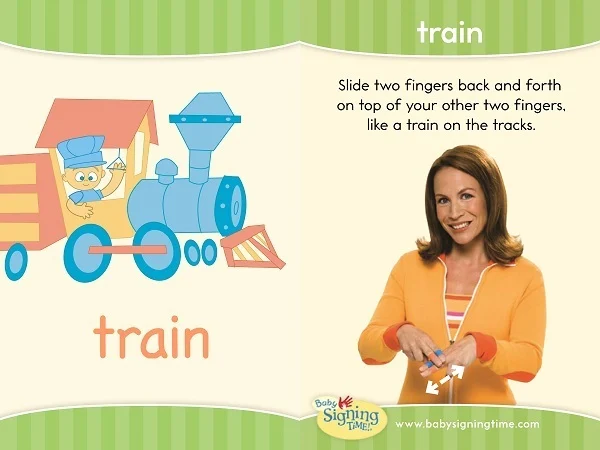 Baby Signing Time will help your little one …
Reduce tantrums as you will be able to know what they want
Build more than a vocabulary since it helps build a bond when you sign together
Gain confidence through understanding
I can attest to each of these points. With signing, I feel like my daughter and I have a new, fresh level of communication and as she has learned spoken words her frustration in helping me understand has been eased by the blessing of signs. Her little brother is 7 months now and you better bet your britches that we're signing our little hearts out with him!
But, don't take just my word for it … these moms (one is a speech pathologist) have great testimonies too!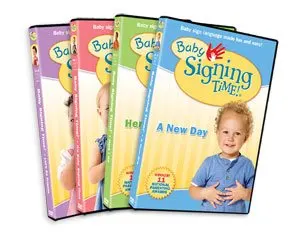 Buy Baby Signing Time! DVDs here!
Does your family sign? Have you found it to be beneficial during your little one's baby and toddler years? Tell us about it!