Simpsons Moe's Tavern at Universal Orlando Review
This week is a big deal at Universal Orlando because Bumblebee, Optimus Prime, Megatron and Soundwave have invaded. Yep, the Transformers are taking over Universal Studios and I was invited to the big Grand Opening of the Transformers The Ride 3D. Before all the Transformer action happens tomorrow, I started off this trip with a visit to Springfield today. You know, the home of the Simpsons.
I'm pretty sure we are all familiar with the Simpsons as it is the longest running scripted show in television history. With 24 seasons, I'm sure you've seen at least one episode, right?!?
Universal Studios Orlando has recreated the hometown of the Simpsons and I was so excited to hang with Krusty and stop by Moe's Tavern for a drink.

That's right, they have a Moe's Tavern in Universal's "Springfield" and I stopped by for a Duffs Beer and a pink donut. It's not all about beer and donuts in this tavern though, they have the most fun meals from a Chicken and Waffle Sandwich to Krusty Burgers for guests to enjoy.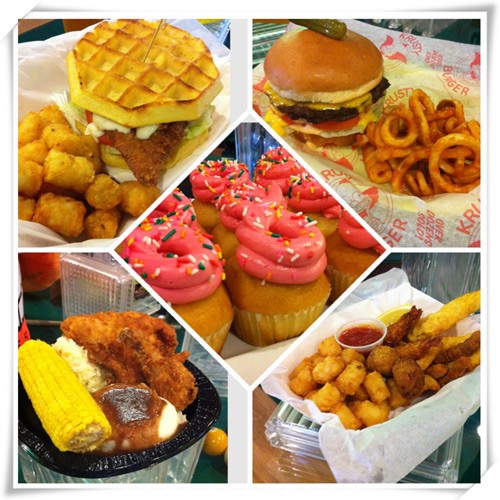 It was such a fun experience at the new Moe's Tavern that I just had to do a sneak peek video for you! I wanted you to get a glimpse at what you'll find at this fun, new restaurant in case you are planning a trip to Orlando. This is a must-visit restaurant if you hit Universal Studios especially if you are a Simpsons fan.
*Disclosure: Thanks to Universal Orlando for picking up my travel expenses for the opening of Transformers The Ride 3D. Regardless of this, all thoughts, opinions and statements are my own.