Six Great Pregnancy Apps / Websites
I'm currently pregnant with my second child, and I've noticed many differences between my first pregnancy and this one. With my first, I never had enough information. I loved reading about the daily developments of my baby. I really thrived on knowledge.
This time around, I am equally excited to be growing my baby. However, I have spent very little time reading about my pregnancy. I believe there's a few reasons for this.
The first, and probably the main reason, is time. I spend so much time chasing my 20 month old son that some days I don't even have a minute to read!
The second reason is that I remember the basics of my first pregnancy that I don't find myself longing for information. I know which foods I cannot eat, I know to drink more water, and I know to listen to my body.
The third reason is that, perhaps this is me changing from a 'first time mom' to a 'been there done that mom', but I know that I can't really change anything about this pregnancy by having more information. By that, I mean I can't change who my baby is or will be- they are developing into whoever they are meant to be.
All that said, there are a few great pregnancy websites and apps that I find to be straightforward, full of helpful information, and from a reliable source. I tend to check in with these apps and websites periodically to "refresh" myself. Here's my six go-to resources:
1. Babycenter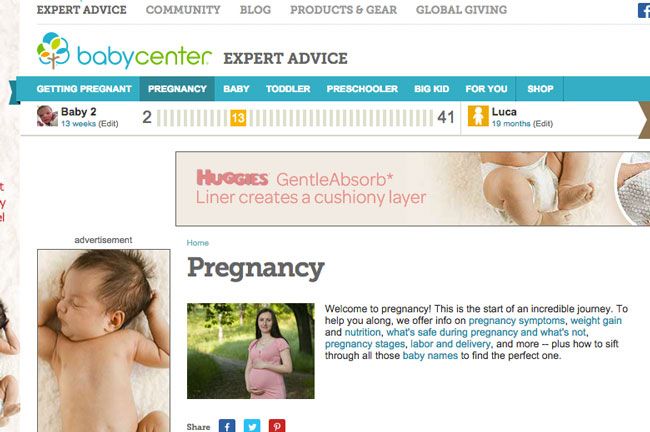 This is an invaluable website full of great information. Once you register your name and pregnancy information, it will track your pregnancy and send you emails each week with updates about your baby. The site also has an extremely active community with many groups you can join to participate in various message boards. Some examples are your baby's birth month, parents of multiples, baby wearing, breast feeding, cloth diapering, working moms, and so on.
2. My Pregnancy Today – free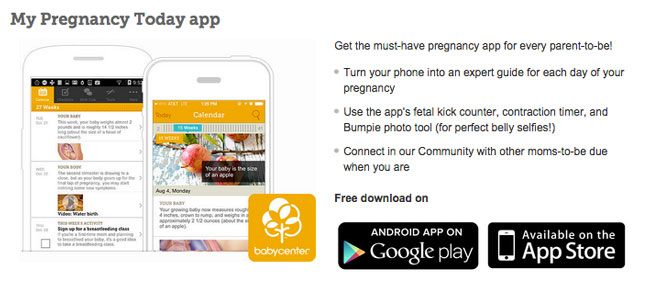 This app, available for Apple and Android products, is from Baby center as well. It shares a lot of the information from their website, but is condensed and easy to find on their app. It is customized to your pregnancy. My favorite feature of this app is the weekly update on my baby's growing size!
3. 50,000 Baby Names – free
My husband and I cannot agree on a boy's name, despite how much we debate. We both use this app to help us brainstorm some new names. There are a bunch of filter, search, and sort options which I find helpful to narrow down the overwhelming selection. There are also many different lists to choose from- top 10, flower names, historical names, etc. Available on both Android and Apple.
4. What to Expect Pregnancy and Baby – free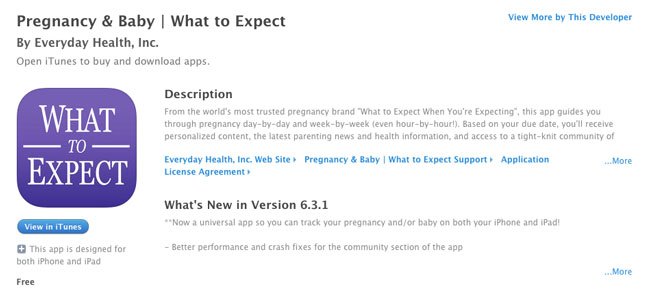 This app, based on the website and books, is full of information. It is customized to your pregnancy and provides daily updates. I enjoy the weekly videos. I find this app very similar to Baby center's app, with birth groups and forums.
5. AmericanPregnancy.org

This website is fantastic. The American Pregnancy Association is a national health organization committed to promoting reproductive and pregnancy wellness through education, support, advocacy, and community awareness. From ovulation calendars to birthday advice, it will take you through every day of your 40 (plus) weeks. I am currently utilizing this website to prepare for my upcoming labor through their dozens of helpful articles.
6. Fitpregnancy.com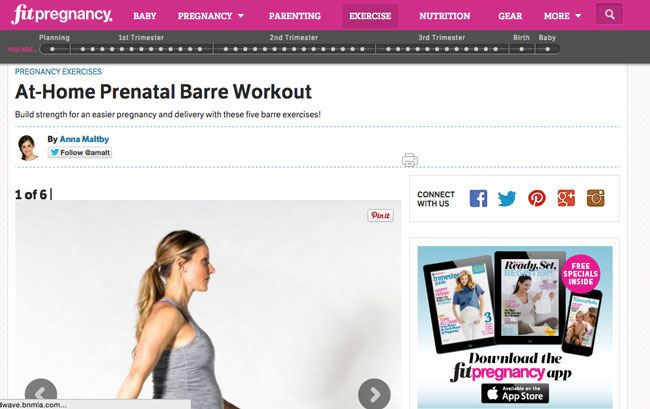 Fit Pregnancy, which is also a magazine and has a downloadable app, emphasizes a healthy pregnancy through proper exercise and nutrition. I find it helpful when I need advice how to best modify a workout. My biggest issue with the site is that is does have advertisements which can get annoying.
There are tons and tons of great websites and apps for pregnancy and beyond- which are your favorites? Share in the comments below!