Sport-Brella Super Brella Review
I recently purchased the Sport-Brella Super Brella to use at the beach and couldn't be happier with it! I wanted to pass it on to you readers in case you're in the market for a great tent.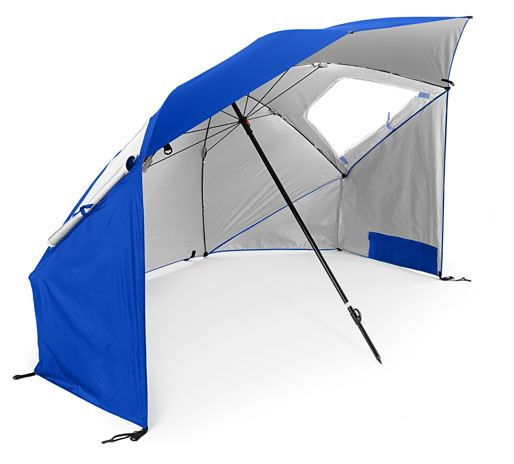 The Sport-Brella Super Brella is an 8 foot canopy tent that is very easy to set up. It has UPF 50+ protection and is water repellent. I purchased it for $40 from Sams Club, but it is also available at Bed Bath and Beyond and Amazon.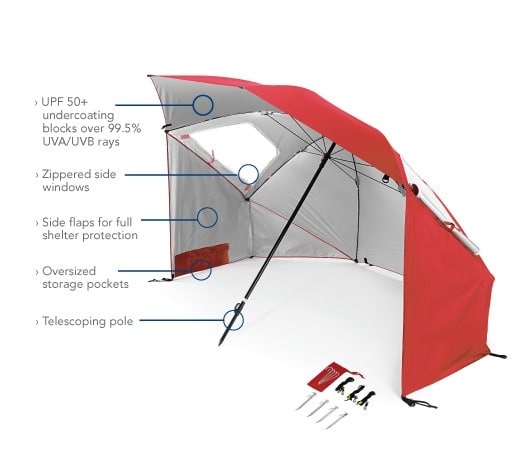 I initially went with the Super Brella as a beach tent/canopy. This was our third tent over three years – the cheaper ones I had purchased were either flimsy or annoying to assemble. I was hoping the Super Brella would be a bit more sturdy and easy to set up. I'm happy to report that it was really easy to assemble – it's no different than an umbrella. It takes me about two minutes including staking down the cover with the included stakes. I've used it on the beach several times with no issues except for one very windy day. We had 35 mph wind gusts and no umbrella would stay down!
It easily fits two beach chairs underneath as well as a blanket. The design of the umbrella has a pole anchored in the center, so it can't accommodate something huge under like a play pen directly under. Like all umbrellas, it needs to be rotated during the day as the sun moves.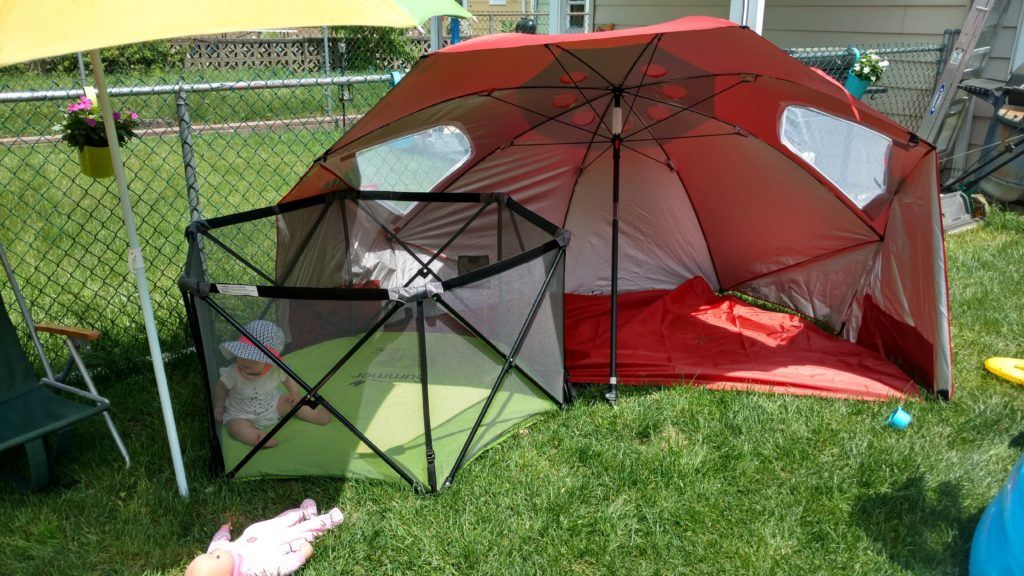 I plan to use it for the beach, for sure, but I have also found many other applications for it. I have since used the Super Brella in backyards, at the park, and even at the playground for a picnic. My kids are still little for this, but I'm even looking at future soccer game sidelines and baseball practice!
Overall I've been very happy with the Super Brella. Given how much time we spend outside during the summer, I'm hopeful this will have been a very worthwhile purchase!