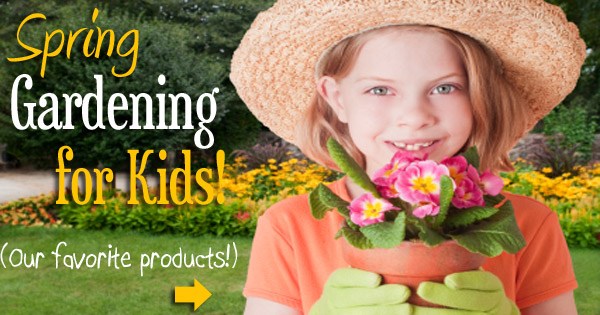 With Earth Day right around the corner, it's time to get the spring garden in order and of course, the kids want to help. What's better than digging in dirt, making mud and putting seeds in the ground?! So while you're getting knee-deep in dirt and bugs, let the kids have their own fun too with gardening with these fun picks that will get them asking questions about why it's good to plant your own veggies and fruits and how it helps the earth in the long run.
My kids just love a singing tomato and cucumber! Veggie Tales Grow Your Veggie Garden Kit, $9.99, at amazon.com.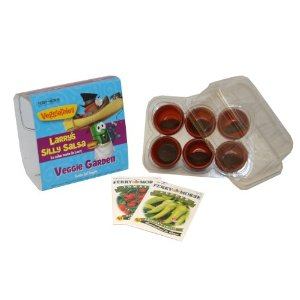 Perfect for curious toddlers, start with just one easy pot that they can do themselves and watch it grow. Green Toys Planting Kit, $6.50, at amazon.com.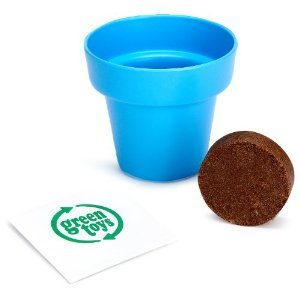 The older kids will love seeing how the vegetables actually grow and it's a great science experiment. Scholastic Root-Vue Farm, $27.88, at amazon.com.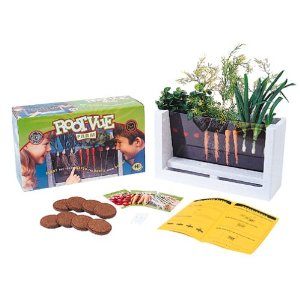 If you do want them to help in your own garden, at least get them some kid-sized tools that they can use. These are too cute and come in their very own tote! Melissa & Doug Tootle Turtle Tote Set, $12.10, at amazon.com.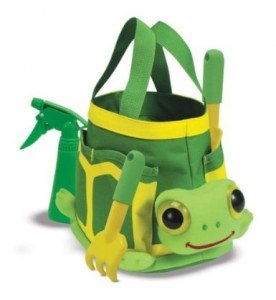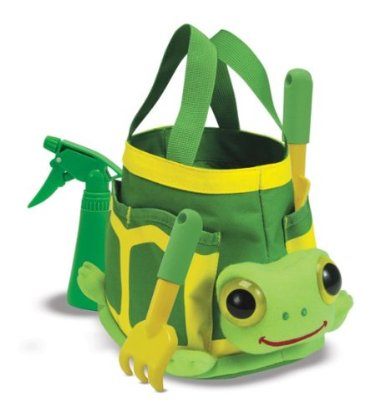 Perhaps they rather make "cookies" than garden? This kit is the perfect solution — it makes "cookies" that hummingbirds and butterflies love to eat! Garden "Cookie" Making Kit, $29.99, at amazon.com.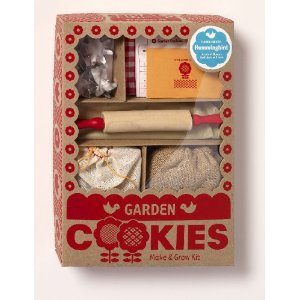 Are you planning to garden this spring season with the kids?