Stainless Steel Products For The Family
Recently, there has been a lot more talk about the dangers of plastic, and what it does to our food. The demand for glass and stainless steel products has been growing, and more products are now available. Our family has also been making the switch, so today we're listing a few brands we personally use everyday and love.
1. Stainless Steel Straws $7.49
How many straws do you think your family goes through? Well, we went through a lot of plastic straws, but not anymore. These Epica Stainless Steel Straws are wonderful- they come in a pack of four with a cleaning brush, are shaped like a bendy straw and can be popped into the dishwasher. We've had them for months and they still look as good as new.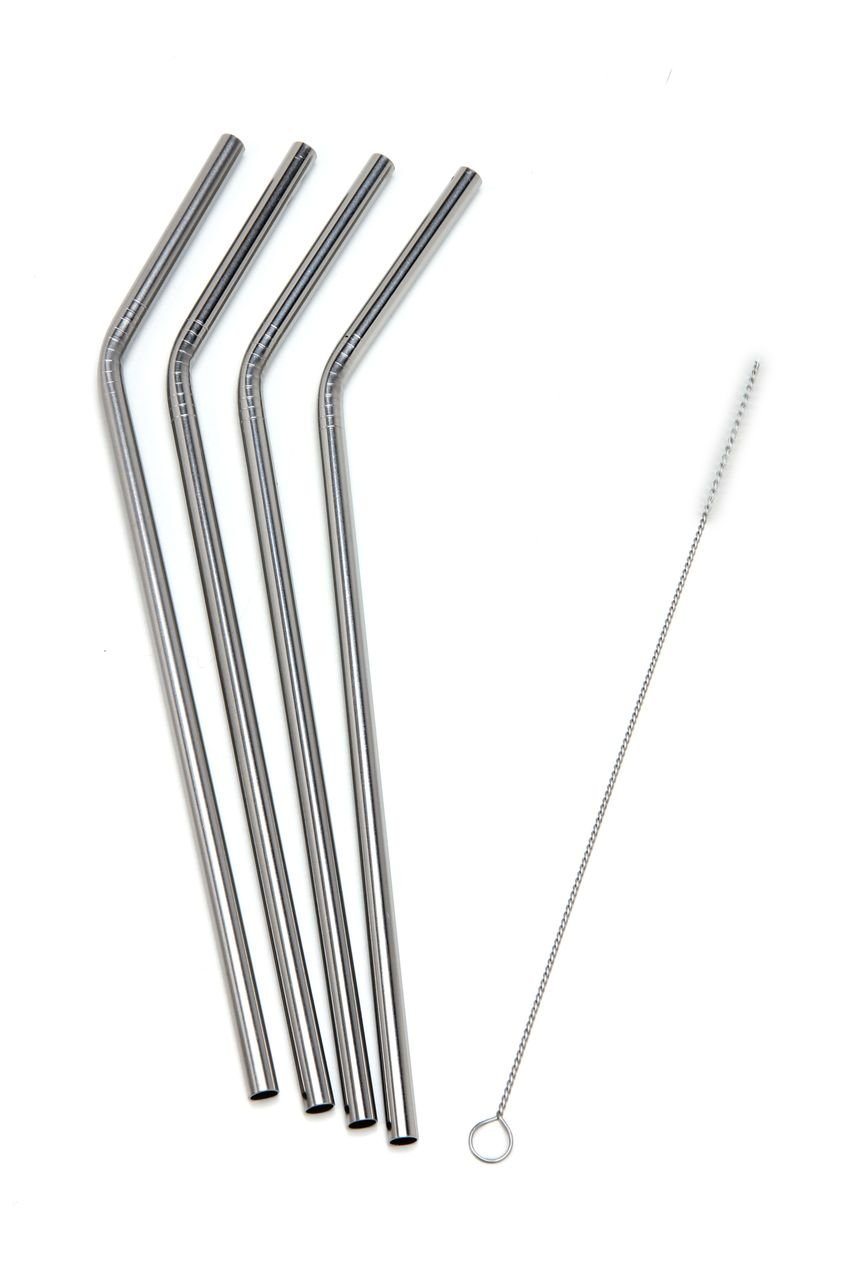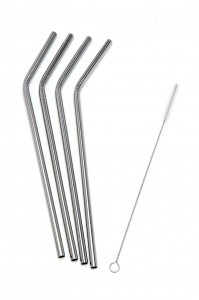 2. Safe Sippy 2 Stainless Steel Sippy/Straw Cups $14.35
I wrote about the Safe Sippy 2 almost two years ago here, and ours is STILL going strong! Both my one year old and my 3 year old use it as a straw cup and love it. The handles are removable, and we've chosen to put them away so it easily fits in our diaper bag. This cup comes in a range of colors, it has a cap to stop spills, and an interchangeable valve that makes it go from a sippy to a straw cup.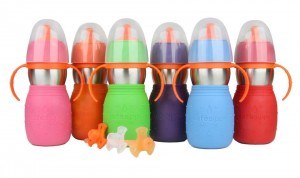 3. Innobaby Stainless Platter $18.00
How adorable are these Innobaby Stainless Steel Platters? Kids love having options at meal and snack times, and these platters provide five compartments for different foods.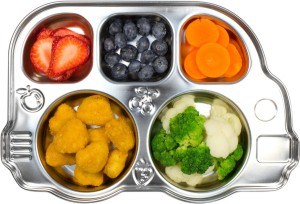 4. Lunchbots Stainless Steel Food Containers starting at $16.99
I can't say enough about Lunchbots Stainless Steel Food Containers- not only do we use them for snacks and lunches for my children, but we use the single food container for my husband's work lunch! Lunchbots containers go from small, round condiment holders to a four-sectioned bento box. I fill them with anything from fruits, vegetables, or nuts, to seaweed and chicken. You name it, they hold it. They are available in several colors and are easy to clean.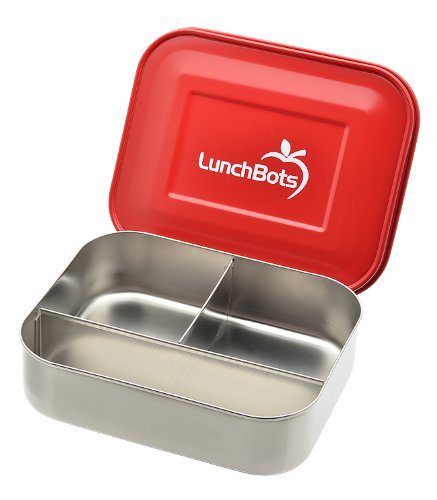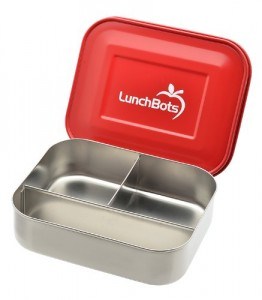 5. Kleen Kanteen Stainless Steel Bottles from $13.95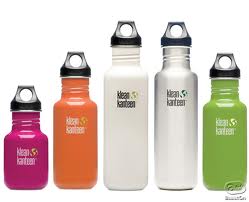 Klean Kanteen Stainless Steel Bottles come in a variety of sizes from 12oz to 64oz, and are perfect for myself and my husband. You can even get one for your child! Mine comes with my everywhere, whether it's grocery shopping or the gym. Dishwasher safe and lightweight, not only can you choose your favorite color, but you can also choose the type of spout you prefer.