The Stela 9 shop is full of a huge variety of amazing items for moms. They carry footwear, every type of bag you could want, to cosmetic cases and belts! I'm kind of a bag hoarder so of course their bags are my favorite items! The weekenders retail for $282, and there is a wide selection of different ones to choose from. When you purchase an item on their website, keep in mind that they are made to order and take about 4 weeks to receive.
A little background: Stela 9 was started in 2010 by an archaeology assistant with a love of Mayan culture, weaving traditions, and leather crafting. Today the brand continues to concentrate on the importance of preserving cultural traditions of artisans throughout Latin America and India. Because of this, Stela 9 directly contributes to the livelihood of the indigenous communities that their items travel from!This weekender measures 25 inches wide and is 17 inches in height. It has a genuine leather trim and the rest of the bag is cotton with a cotton lining. Every Stela 9 product is made in Guatemala.
Let's check out this gorgeous Luna Weekender in mustard!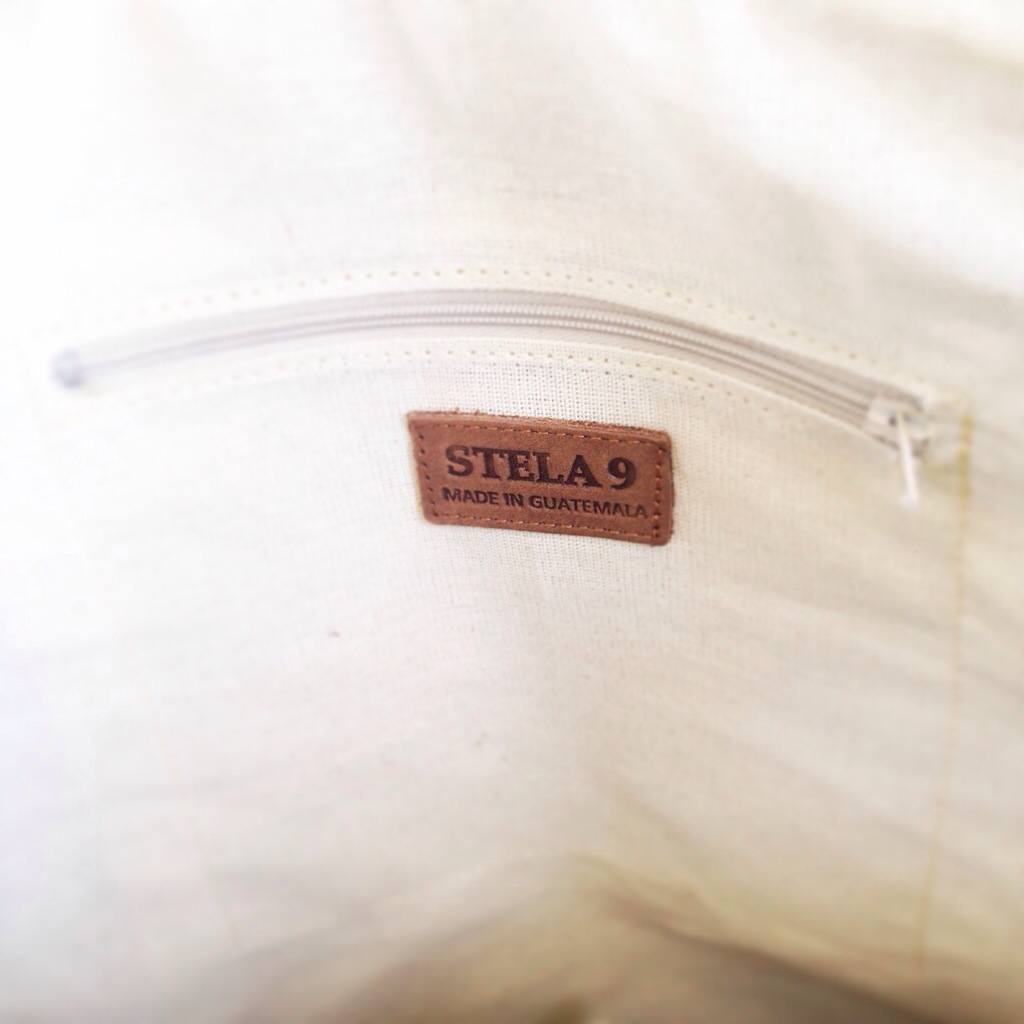 I love that the inside of this bag is a light color. I find that most bags have a black interior which is all fine and dandy but sometimes it's like looking into a big black hole when you're trying to find something in it! Having a light colored bag makes finding everything inside easier. It has this great interior pocket to keep small items inside, and you could store diapers and wet wipes in it if you want to use this bags for kid outings.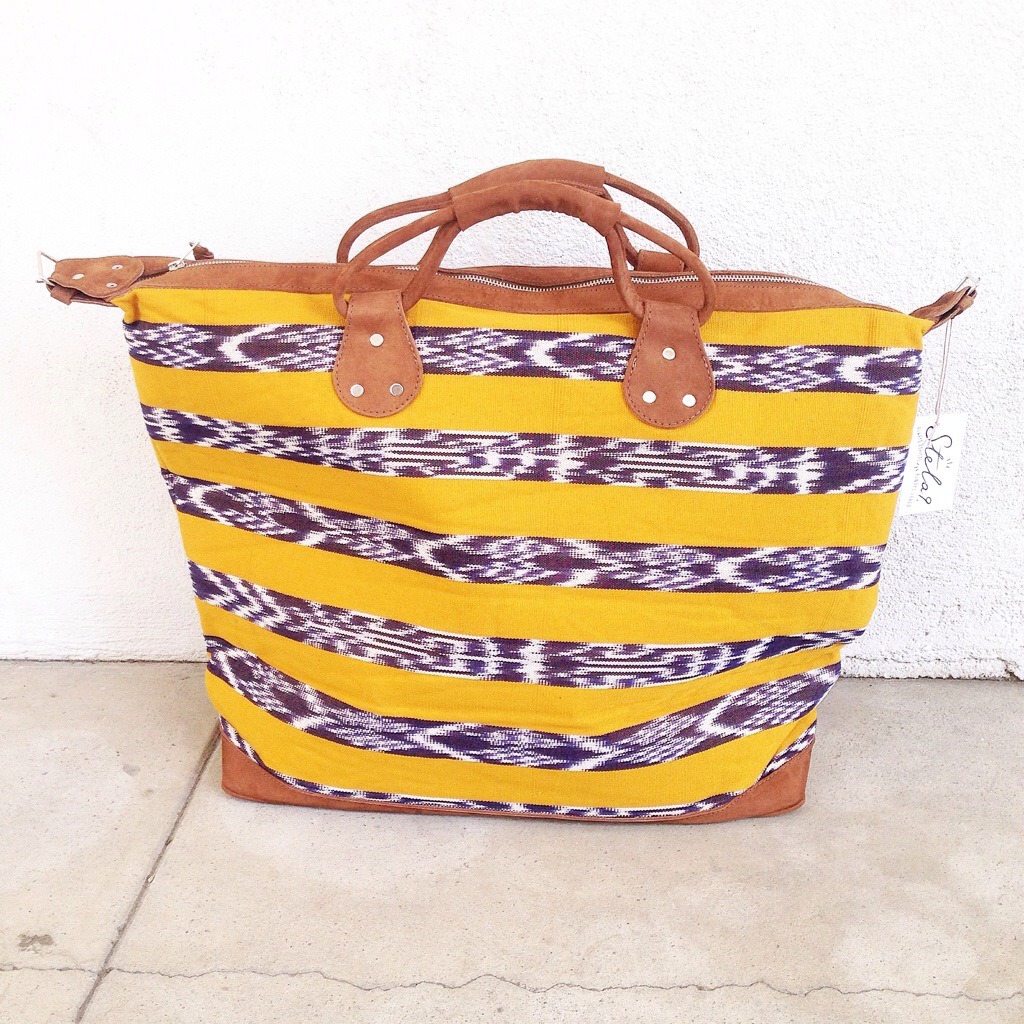 The Stela 9 weekenders are HUGE. Yes, you could probably get away with using this as an everyday bag if you pack a ton with you, have multiples or do something like Disneyland all day where you need a lot of extras. I could easily pack all of my son's items for a weekend away at Grandma's house or for an overnight stay. And isn't this just so much more stylish than a suitcase?! It would work well as an airplane carry-on: you could put snacks, jackets, and games for your children in it and have it right under your seat when you fly. I have it shown here with the short straps that are always attached.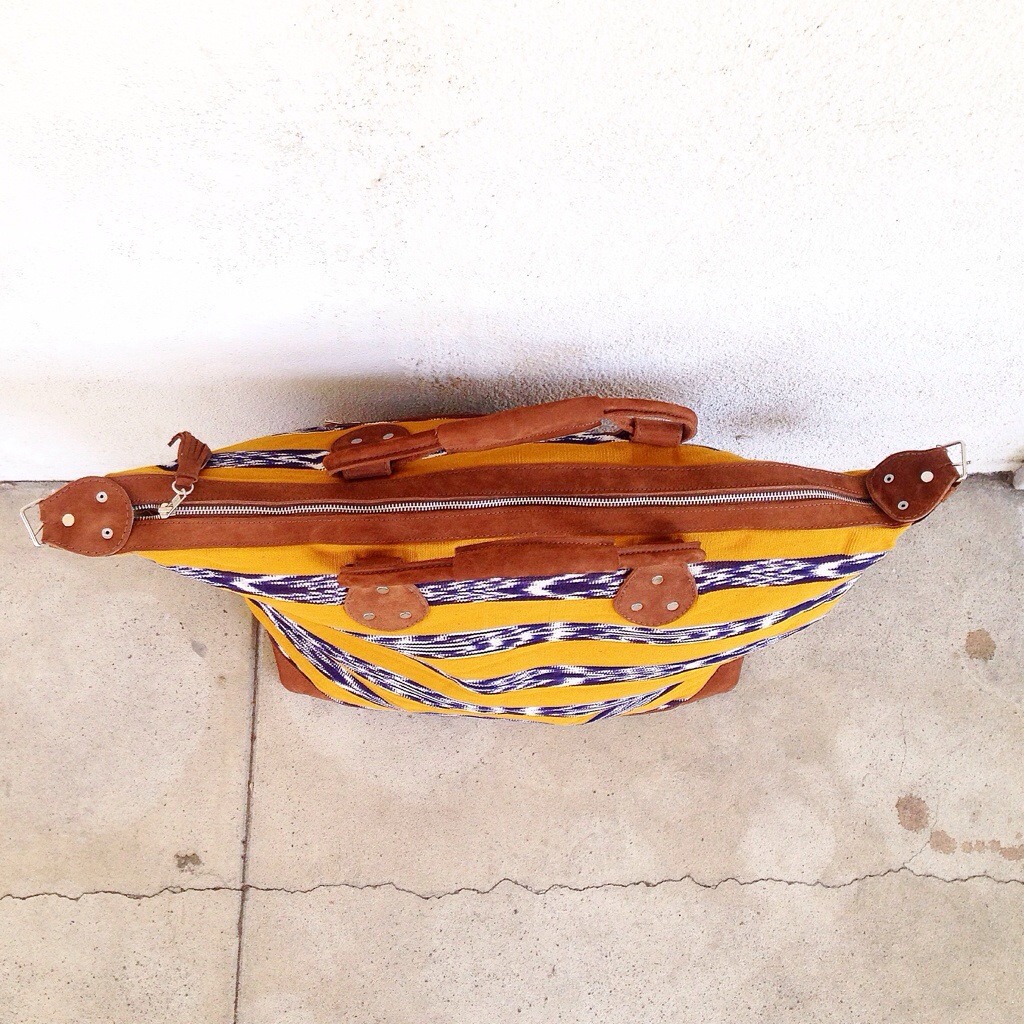 Here is a top view of the bag with its short straps. They are comfortable and I always love carrying a bag hobo style.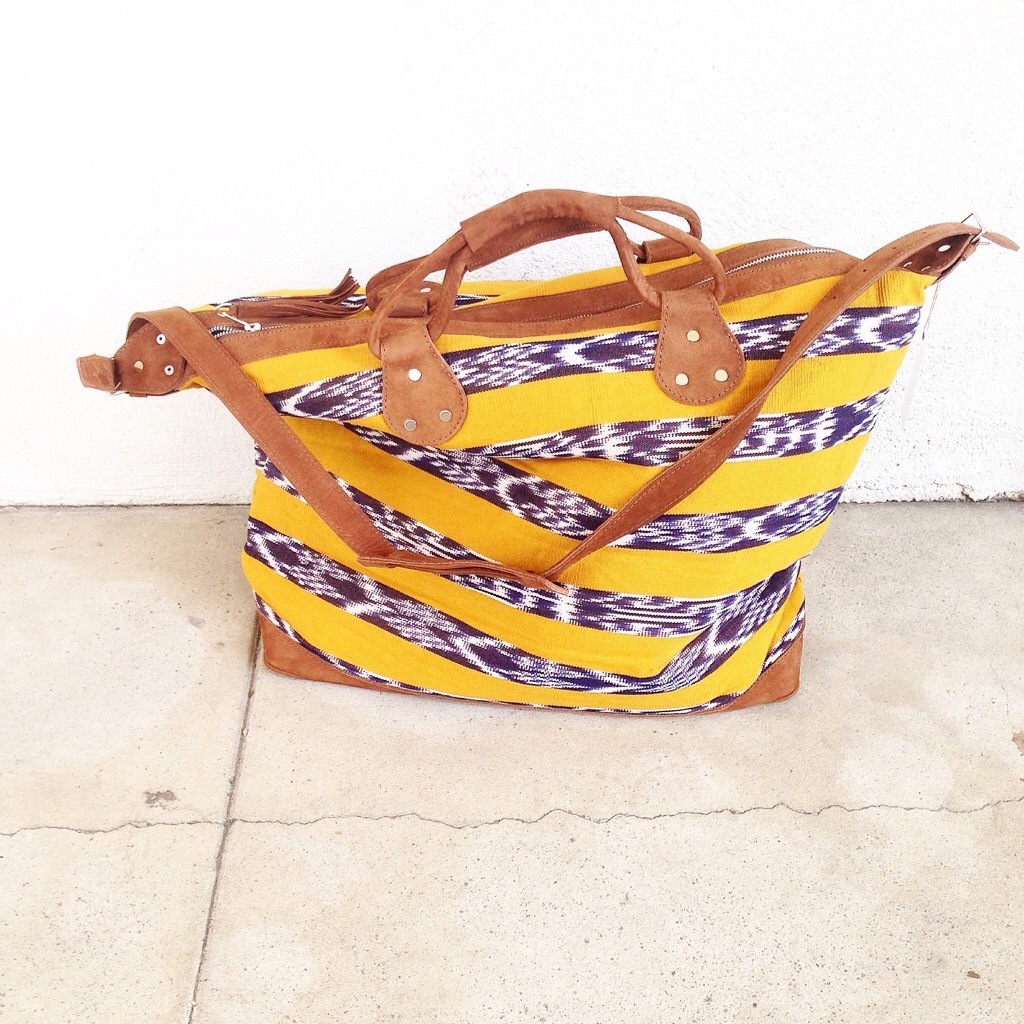 Here the bag is shown with the long strap attached. Who doesn't love a bag with multiple carry options? You can very easily attach this strap to the bag if you want to be hands free!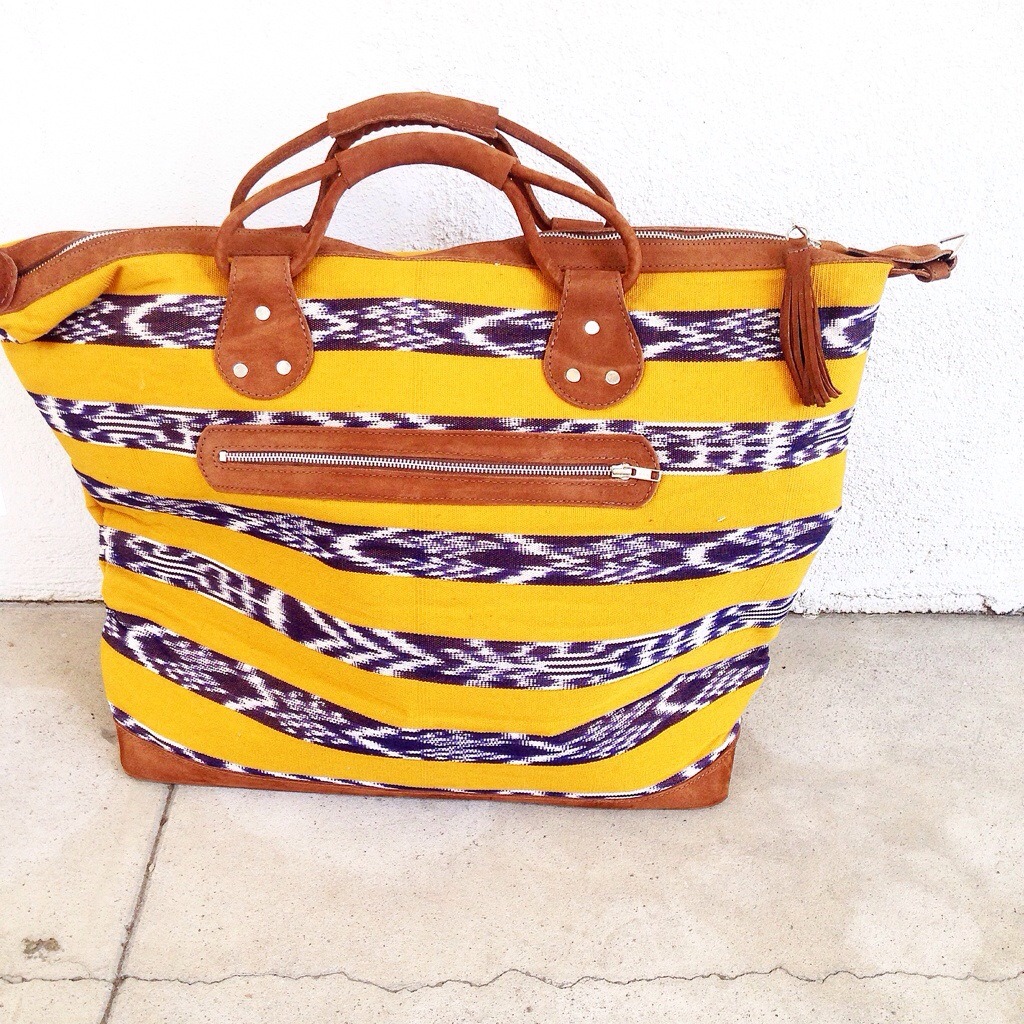 There is a large pocket at the back which is ideal for storing smaller items like your cell phone, wallet, or any small items for your children. It's nice to have that separate pocket so you don't even have to open your bag to get to those important things.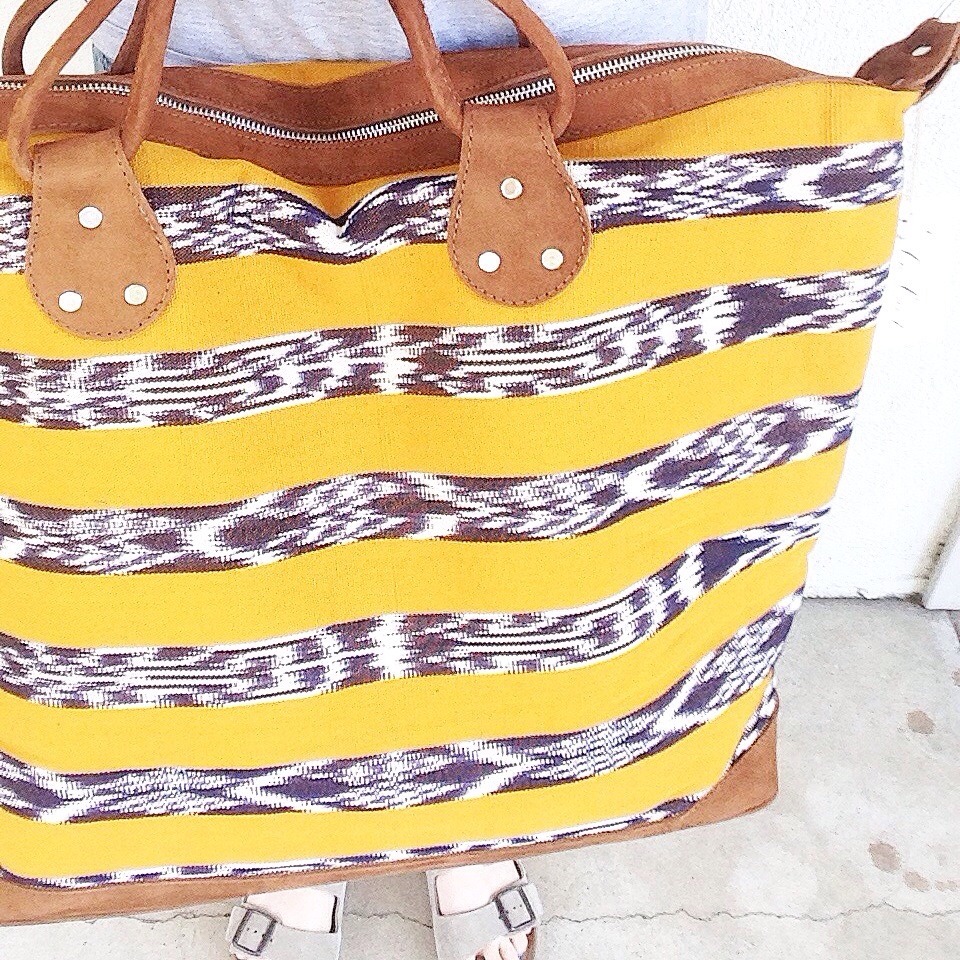 In this photo, you can see me holding the Luna Weekender, so I hope that it gives you an idea of the size. Carrying this around every single day as a handbag would be a bit much for me personally but I don't pack a ton and only have one child.
The colors are perfect for summer and will transition so nicely into fall. I absolutely love the boho, laid back vibe of it, and have used it as a day bag when my family hit the beach recently. It was perfect for storing all of our shoes, towels, sunscreen, and food. My husband and I are planning a vacation next month for our 5 year wedding anniversary and this is going to be my travel bag. It will easily fit everything I need for three days out of town and I'll be carrying all of my things in serious style!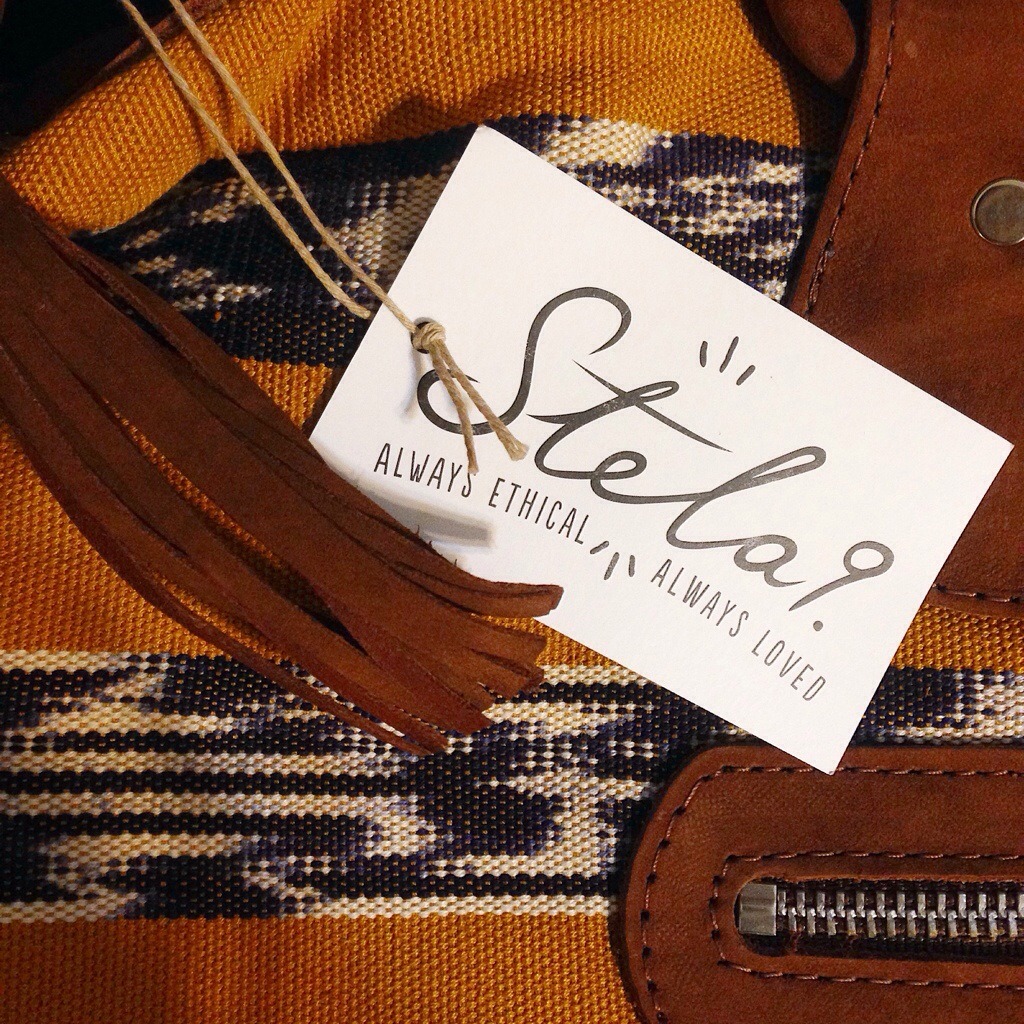 If you're in the market for a new weekender, handbag, or large diaper bag, I would seriously recommend checking out Stela 9's various options. Not only do they make amazing weekenders, they make amazing smaller bags too! It doesn't hurt that their customer service is amazing and that they stand for such amazing things. They have very high standards and that is exactly what customers are looking for.