Some days I'm just not up for the mess of crafts with preschoolers. But, my aversion to messes hasn't stopped our pumpkin creations this fall. That's right, I confess, although I hid the paint, the glue disappeared and I cancelled all things pumpkin guts, we still got crafty with our pumpkin patch loot!
This is what we did …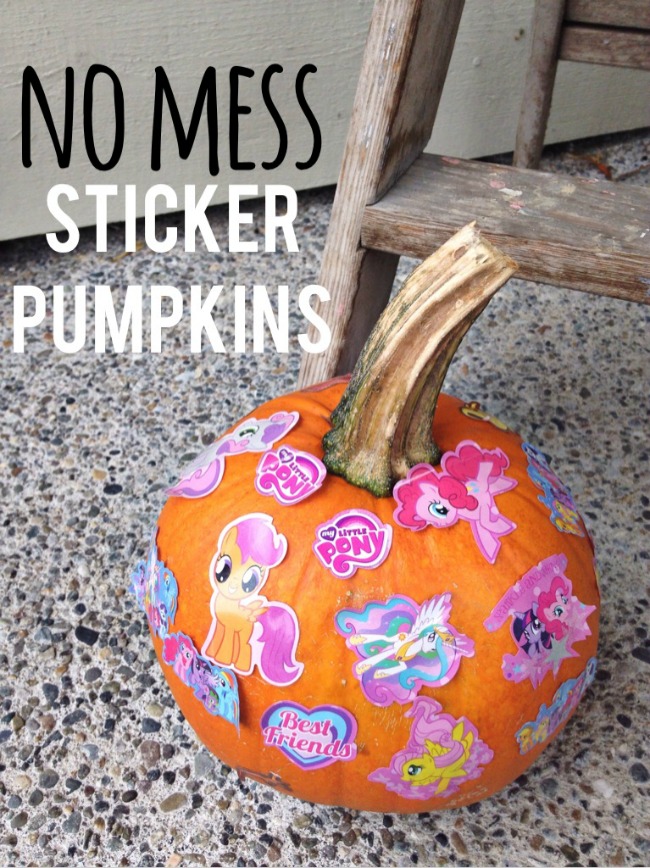 I'd share a "tutorial", but let's face it … it's much too short and sweet to consider it a true DIY.
Pumpkin + stickers + kids = favorite fall craft
As we stickered we listened to one of our favorite seasonal CDs and I let my littles have some independent craft time. It was great to hear them visit, sing along and help one another find the perfect stickers to affix to their pumpkins. Stickers are the best teachers when it comes to fine motor skills and dexterity and covering entire pumpkins definitely put their little fingers to practice. Best of all, clean up consisted of asking my kiddos to gather their empty sticker sheets and pop them into the recycling. Easy!