I hate getting on Pinterest because it makes me feel like such a lazy mom. You'd think I would've learned by now to not go down the rabbit hole, but of course I have not. I was on there the other day just looking for organization ideas for my kids' toys but somehow, I ended up at the pins about holiday crafts/activities to do with your children. But I'm not talking the big holidays—I was seeing elaborate pins about the stupid little daily holidays that are so obscure, I'm pretty sure people are just making them up so they have an excuse to eat or celebrate whatever they want. (Like National Corndog Day, which is in March, in case you were wondering.)
To all the Pinterest mommies out there: Can we just stop being so extra for every single holiday?
If crafts, activities, and projects are your thing, go for it. Have fun. But is it really necessary to be so extra on all the smaller holidays that don't mean much?
St. Patrick's Day is the perfect example of a smaller holiday that shouldn't be SO extra. In the good old days, I would've just thrown a green shirt on my kid and sent her off to school so she wouldn't get pinched. I would've left all the cute, glittery leprechaun crafts up to the teacher and then gushed over it when my kid brought it home. In today's extra world, I'm thinking I need to step up my game or else my kindergartner is going to come home crying, wondering why Susie got gold coins and a visit from a leprechaun but she didn't. I'm going to have to sprinkle green and gold glitter all over my floors to create a treasure trail to the pot of gold. I'm going to have to help my kids glue together an elaborate "trap," and then come up with a clever excuse as to why their shoebox is still empty in the morning. All of this craziness for a holiday that no one seems to know, or care, the history of how it got started!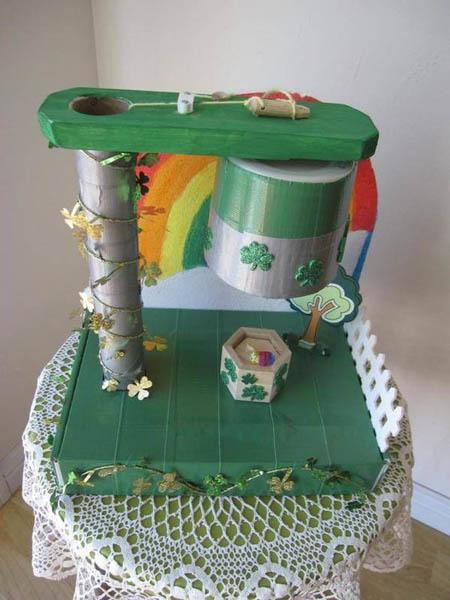 For Valentines Day, we made a card box and my four-year-old scribbled drawings on each Valentine for her little friends. But Pinterest was suggesting I ramp up my game, cutting out hundreds of paper hearts to "Heart Attack" a neighbor and hang fifty million glitter paper heart chains around our living room to make it seem more "festive."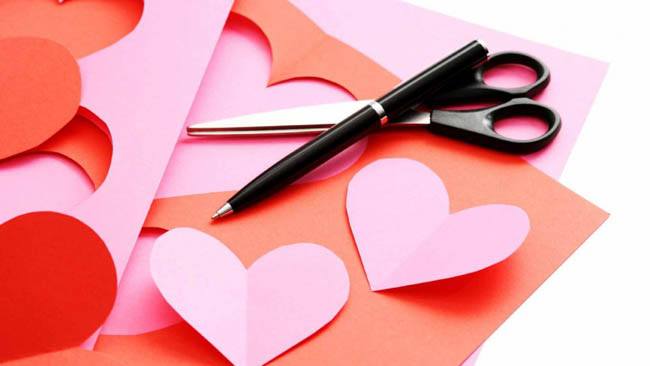 For Pi Day last year, we bought a Marie Calendar's pie that I wrote as many numbers of Pi that I could remember on the box and called that good (it was only 4 digits long). But Pinterest moms showed us up with their Pi Skylines and their Polka Dot Pi artwork (which, I will concede, is an adorable art idea from the blog Pink Stripey Socks).
For President's Day, we enjoyed our time off from school and read a President's Day themed book (Arthur Meets the President by Marc Brown). But Pinterest mommies were out there turning their preschoolers into President Washington himself and creating plays that tell the story of our country!
Don't get me wrong, I LOVE doing fun, special activities and crafts with my kids. I try to still be a "fun mom." And no worries if you truly enjoy going all out in every aspect of your parenting life! Major props to you. But I'm also okay with how slacking I am when it comes to the sheer number of activities I'm just not going to kill myself doing. I'm going to let her teachers handle celebrating most of the "small stuff," while I save my energy for the big things we should care more about, like Christmas, birthdays and World Chocolate Day (HEY! That's a real holiday totally worth making a fuss over!)
My kid is going to have fun with things without thinking she has to go all out for every little holiday or event. My kid will grow up knowing she doesn't have to out-do her neighbor. My kid is going to get the "bare minimum," according to today's Pinterest standards. But guess what? She will end up okay. She and I will still have fun. And if I'm lucky, she'll still be an artist or mathematician or astronaut even without the glitter leprechaun feet on our toilet seat and the green toilet water.