Stride Rite Soft Motion Shoes Review
Baby shoes are my favorite. They're just so little! And cute! And… impractical. Well, most of the time they are impractical. The soles are typically quite rigid and hard, and they don't give the baby a lot of flexibility learning to walk. Despite this fact, I still have an embarrassingly large collection of baby shoes that coordinate or match my own adult shoes.
I also love to put my kids in soft leather moccasins (like Freshly Picked) when they are first starting to stand and cruise. However, I like to keep them inside, so they don't get dirty and dingy when we head outdoors.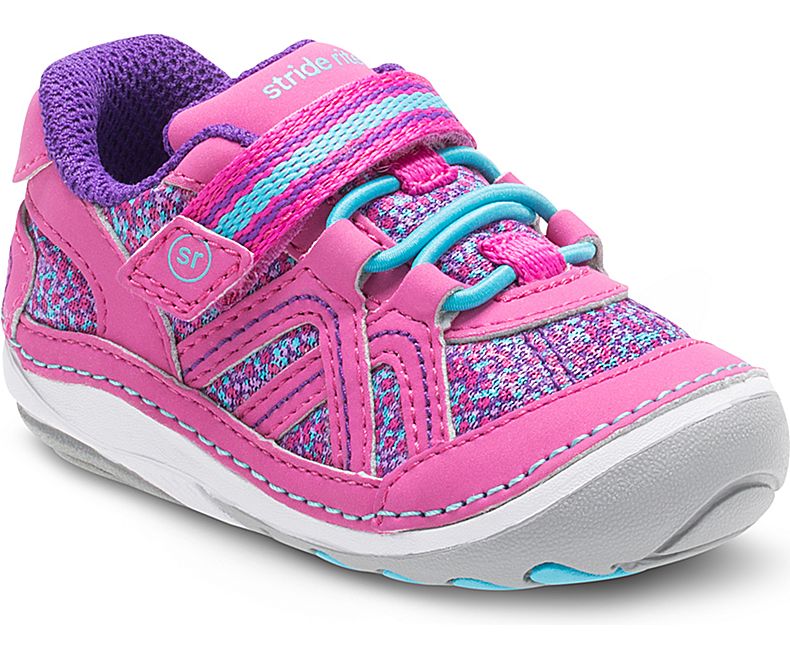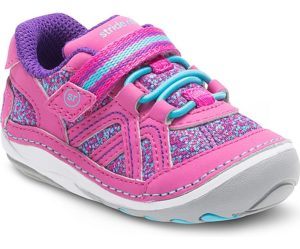 I cannot say enough good things about the Stride Rite Soft Motion shoes. I ordered her a pair of the Bristol sneakers directly from the Stride Rite website. The sneakers are the best of both worlds – adorable structured sneaker meets flexible sole, yet sturdy when being worn outside.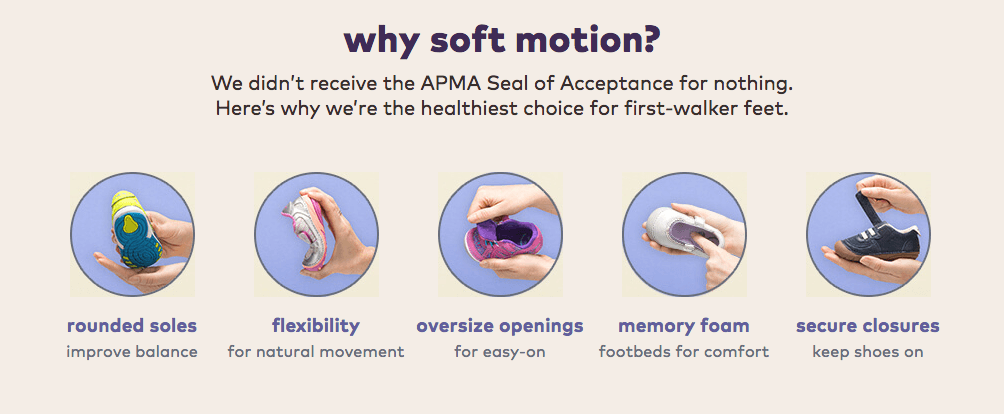 The soles are incredibly flexible – I can practically fold the shoe in half myself. My daughter is cruising and walking (assisted by either my hand or a push walker) and has no trouble gripping the ground in these sneakers. The toe box is rounded, as are the sides of the shoe, which helps improve her balance. 
The sneakers are very easy to get on her feet. The opening is extra large and elastic, and there is a velcro closure instead of laces. These are the FIRST pair of shoes that she is not able to take off herself. Any parent who has dealt with that rogue shoe flying around the backseat, or chucked out of a stroller, knows what I'm talking about! (Oh, right, that's all of us.) She is able to undo the velcro strap, but she cannot get the shoe off. They also have a memory foam footbed, which I'm assuming makes the shoe more comfortable all over. On top of that, they are cute! That might be more important than anything else I mentioned 🙂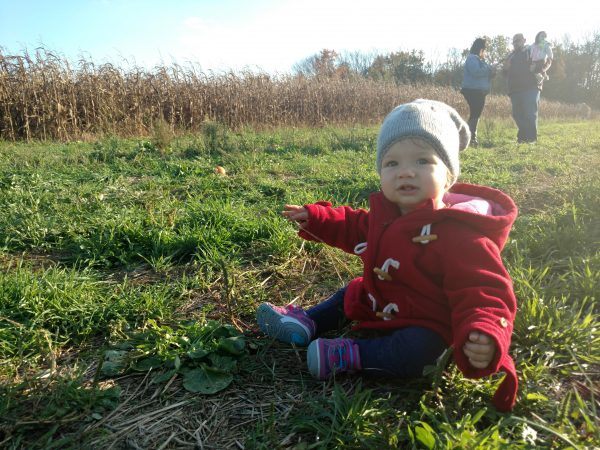 Overall, I'd 100% recommend these sneakers, or any Soft Motion shoe available by Stride Rite. They are perfect for a baby who is learning to stand, cruise, and walk. They retail around $42 and are available at many locations, including Macys, Amazon,  Nordstrom, and Zappos.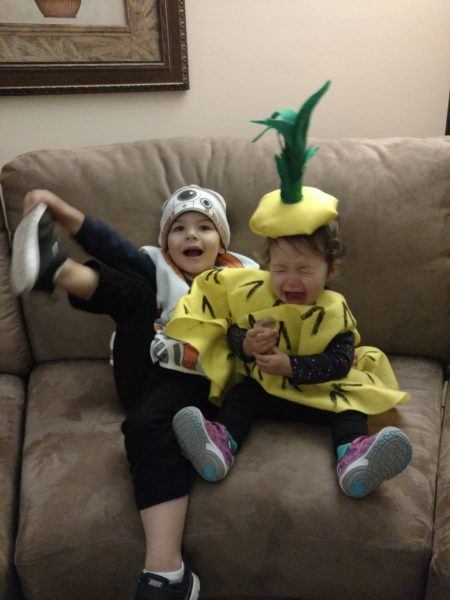 (She didn't like her hat for her Halloween costume!)