How To Have A Successful Breastfeeding Relationship
One thing I am most proud of is that I breastfed my son for three whole years. The journey was beautiful, but it wasn't always easy. I experienced pain, soreness, and three cases of mastitis. Along the way I'd like to think I became somewhat of an expert and I learned when to ask for help and where to get said help! Because breastfeeding should be a beautiful and natural thing, today I wanted to share some tips on how to have a successful breastfeeding relationship because we're all in this together and it's not always easy!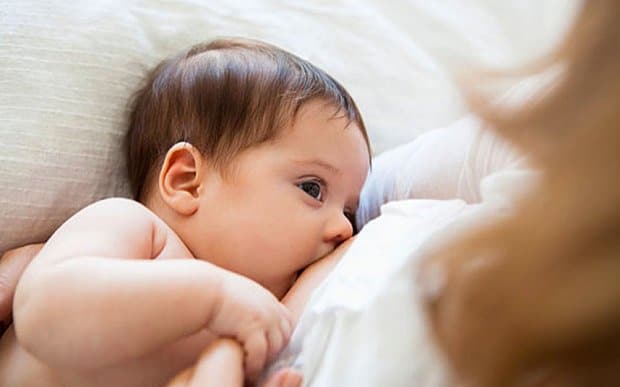 -Breastfeeding classes before baby. Before your baby arrives you'll have the opportunity to attend several different classes. Birthing classes, a hospital tour, and breastfeeding classes. If you are interested in breastfeeding your baby, enroll in one of these classes and gather as much information as possible. Knowledge is power.
-Ask for help. Do not be afraid to ask for help. You are not in this alone. Breastfeeding can be sore, but it should not be unbearingly painful. It might not start out that way though. If you need help, get it! Whether that be from nurses in the hospital, family members or friends, or a lactation consultant, don't be afraid to speak up and seek answers to make things better and easier for you and your new babe.
-Lactation Consultants. Speaking of asking for help, did you know that there are amazing lactation consultants everywhere? The hospital you deliver at should be able to help you track one down. Many hospitals will give you a list of breastfeeding classes that are offered and they are usually free to attend.
-La Leche League. La Leche League is probably the best online resource for everything breastfeeding. This website is packed full of resources, they have local groups you can connect with for free across the world, and you will make many great mom friends who are on the same journey as you.
-Kellymom. This website has every single breastfeeding answer you'll ever need. Be sure to save this on your phone!
-Supplies. Certain nifty supplies will make your breastfeeding journey even easier. Cooling pads, creams, a breast pump, a nursing cover, stock up on essentials that will make your breastfeeding life easier for you.
-Take care of yourself. Make sure that you are eating enough food. You'll want to eat extra calories when you're breastfeeding, and try to eat healthy foods if possible. Become aware of red flags. If your baby is having a hard time latching on, if you're in a lot of pain, if you come down with flu like symptoms, these are all signs that something is wrong. Don't be discouraged, talk to your lactation consultant, your OBGYN, or your child's pediatrician and get to the root of the problem. Most all of these things can be fixed!
-Get support. Join a breastfeeding group, get support from your spouse, family members, or friends. Breastfeeding is a beautiful thing and you deserve to be supported however you need it on this journey!