Summer of Heroes at Disney's California Adventure Park
We just got back from what my kids described as "The best day EVER!" and it was all because of Disney's California Adventure Park Summer of Heroes Event!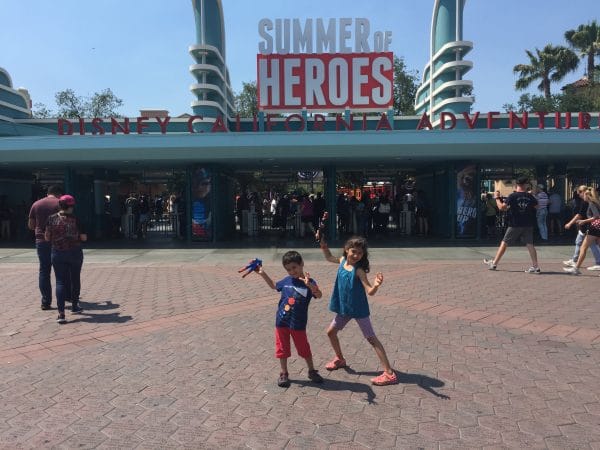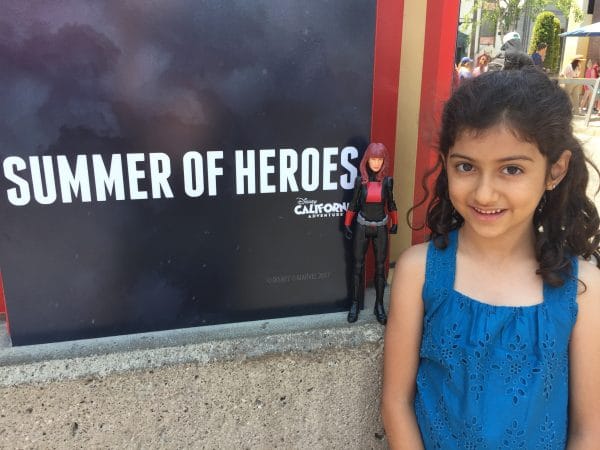 The Summer of Heroes event is a superhero fan's dream- and I don't just mean little ones, there were adults there too who were just as excited to meet their favorite superheroes! It all takes places in Hollywood Land in Disney's California Adventure Park: everything from the decor, music and food, to the superhero meet and greets, Guardians of the Galaxy ride and dance party, there is so much to see and do that you won't want to leave!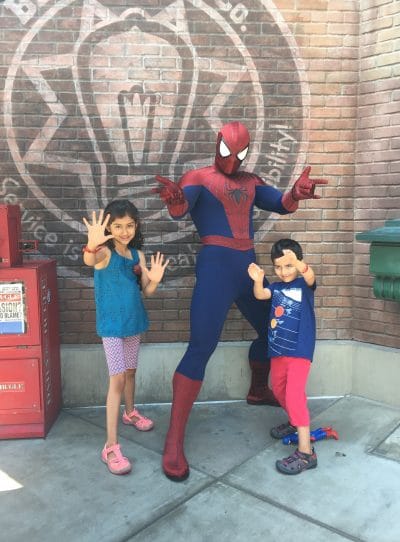 For Avenger fans, you get to meet Black Widow, Hawkeye, Captain America, and Spider-Man. What we loved about the meet and greets is how special the actors make the person they're talking to feel. Whether it was a tiny child or a grown man, the characters were absolutely fantastic at asking questions and talking to each person individually. You could see everyone walking away from their superheroes with huge smiles, and my kids were no exception! Black Widow was thrilled to hear my daughter was learning karate, while Hawkeye listened with interest as my 4.5 year told him, "I already know how to shoot a bow and arrow" which was news to his mother and father who had never witnessed him do this… Be sure to ask for times on when all the characters are available because they rotate throughout the day.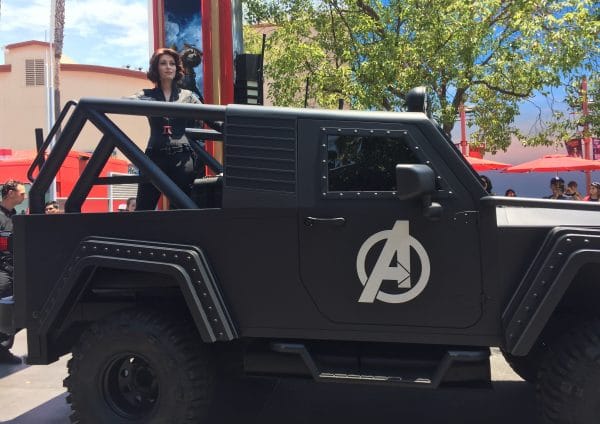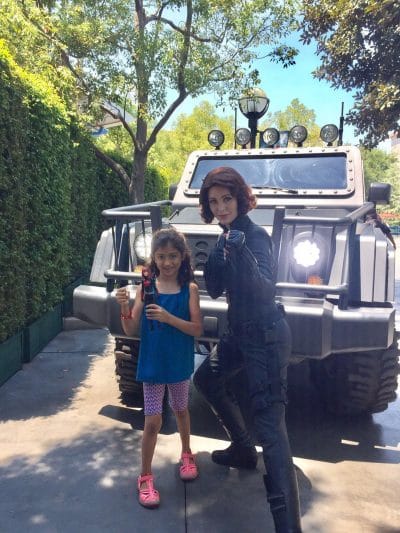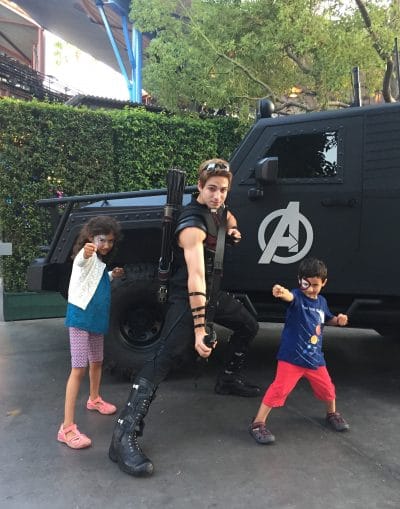 And the best part for 6-12 year olds is undoubtedly the Avengers Training Initiative. Be sure to sign up as early as possible, because this event fills up fast! This is where your child actually gets to be part of a show with Black Widow and Hawkeye, and they help the Avengers fight a bad guy. Which kid wouldn't love that? My daughter is 6.5 years old and she took the role so seriously!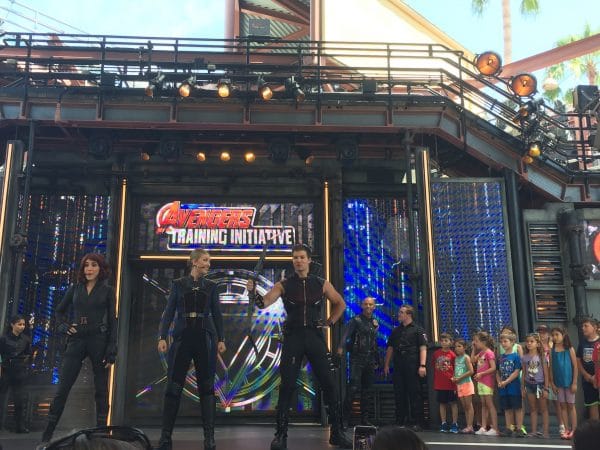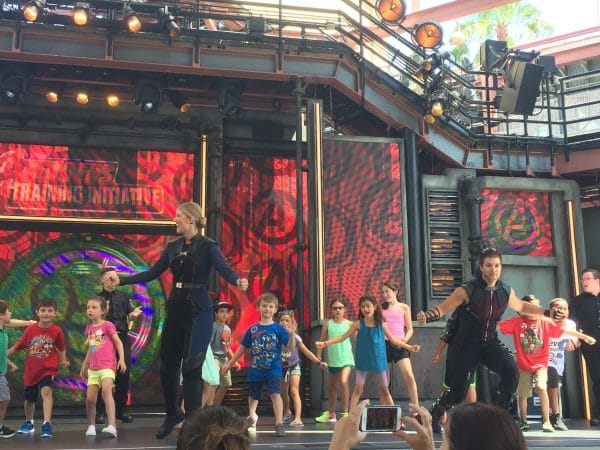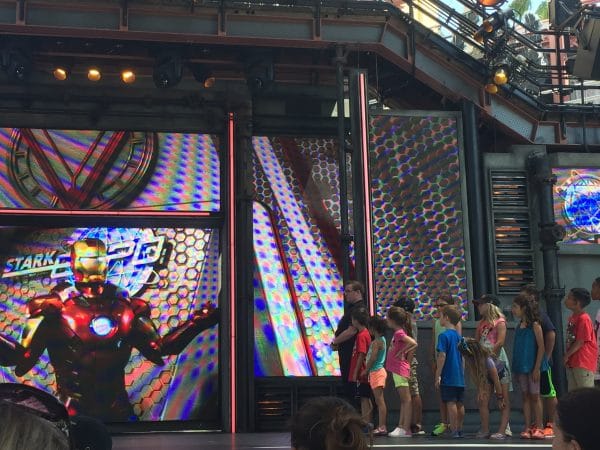 And who doesn't love Guardians of the Galaxy? For the first time ever, Mission: BREAKOUT! is both an exhibition and ride that fans absolutely love! Check out the Collector's unique possessions as you walk through the exhibit, and enjoy the free fall ride from the top of the fortress to the bottom! There is also a fun Guardians of the Galaxy Awesome Dance Off, and Groot and Gramora make an appearance! Check times with staff members (who are everywhere, and super friendly and helpful).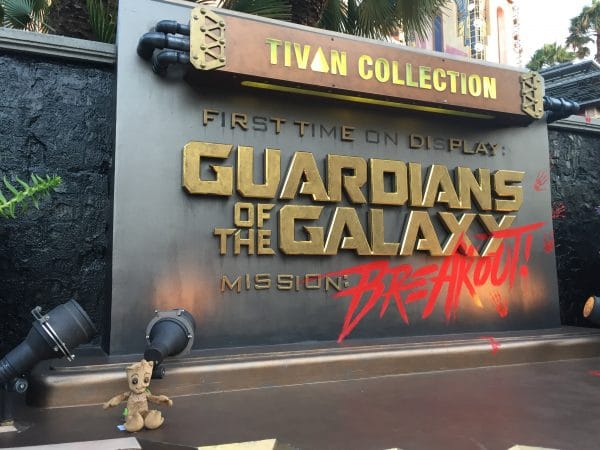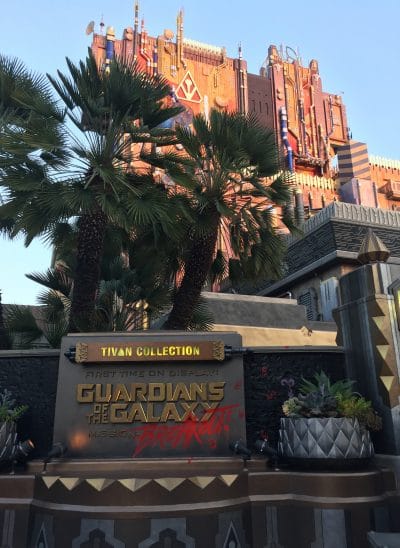 Dishes and drinks are all superhero-inspired and come in lively colors of green, purple, red, blue and orange to reflect the bold personalities of the heroes. The biggest hits are the Spider-Man inspired cinnamon donuts (only available until 2pm) and the Groot bread (sourdough or jalapeño cheddar). There are also fun meals like the Super Hero Sized Sub (a foot long with lots of meat!) or the Most Dangerous Tacos in the Galaxy: barbacoa beef, green onion slaw and habanero salsa- yum! We devoured the Savory Strength Falafel Pita which is a great option for vegetarians!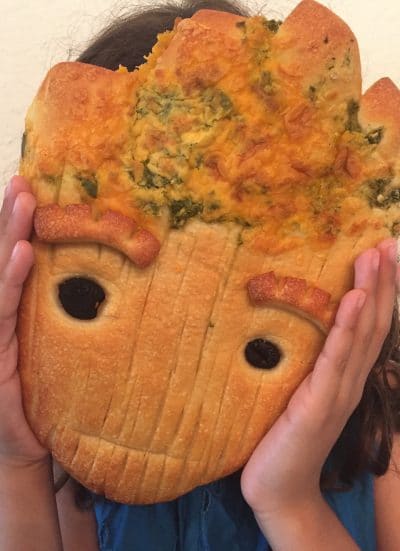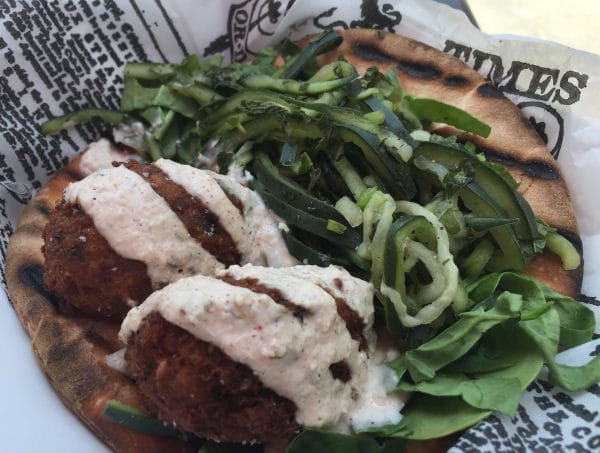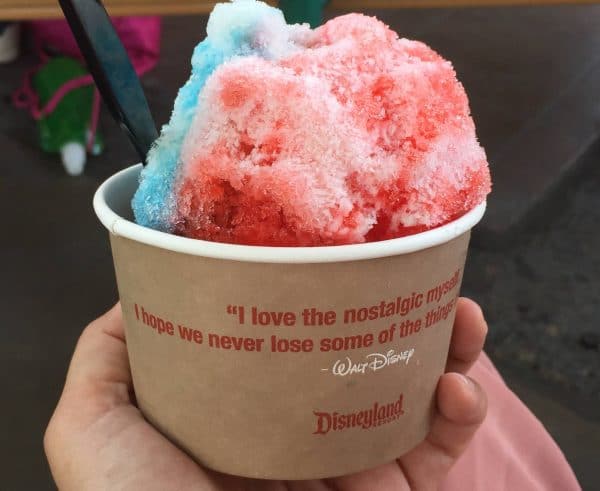 We couldn't forget about our favorite classic Disney characters, so we headed to the Disney Junior Dance Party which is so much fun for little ones. Mickey, Minnie, Sophia, and Doc McStuffins all come out to party with your kids! There are bubbles and pretend snow, so you know this is a show your kids are going to love.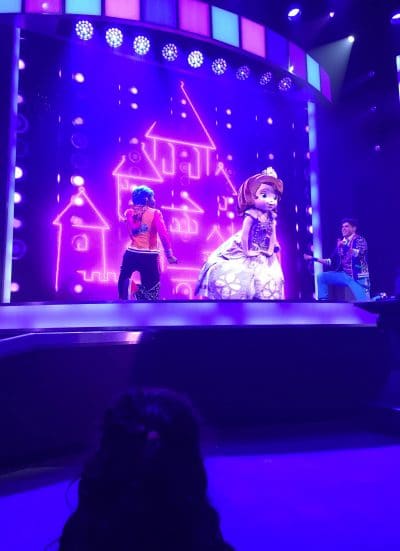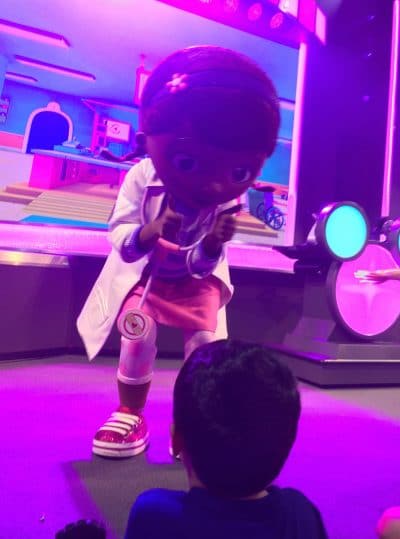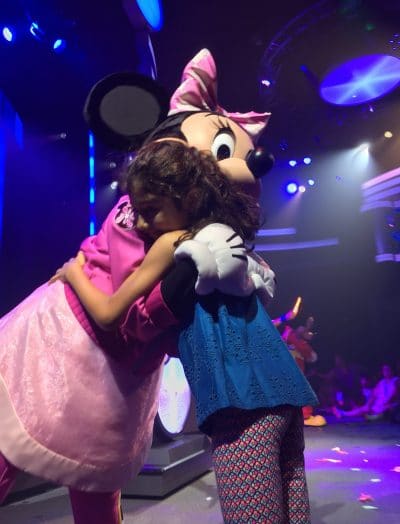 There is so much to do in California Adventure Park, but my kids particularly love Cars Land because they are huge Mater fans!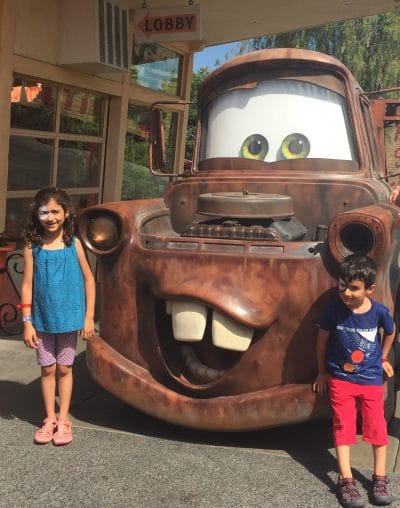 We also hopped over to Disneyland (the two parks are right opposite one another) to go on other rides, such as Space Mountain. This is when I questioned when I had become so old. While I was holding on tightly and quietly sobbing to myself wondering if Id make it out alive, my 4.5 and 6.5 year old kids were having the time of their lives being whooshed all over the place in the dark. Riders need to be 40″ and have a seriously strong disposition. Ahem. Be sure to get a FASTPASS because they allow you to get on rides faster!
For dinner, we headed over to the Storyteller's Cafe at Disney's Grand Californian Hotel & Spa which had a great buffet full of salad, pasta, fish, meat, and desserts.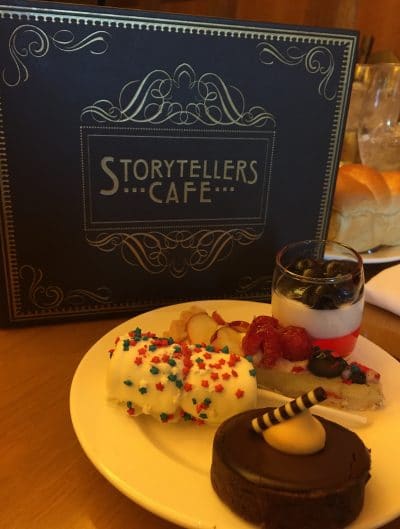 Disneyland's nightly Main Street Electrical Parade is here until August 20th only, so be sure to see it soon because it's absolutely beautiful! It starts at 8.45pm, but people start saving their spots about thirty minutes earlier.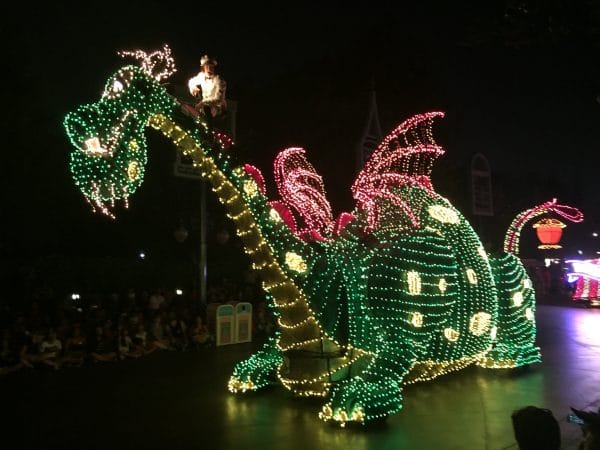 If you park your car in Downtown Disney, the walk back after the parade is really lovely because all of the shops and restaurants are still open. And for all the Frozen fans, Anna & Elsa's Frozen Boutique is open late (check times here), because where else would you go when it's way past your children's bedtime?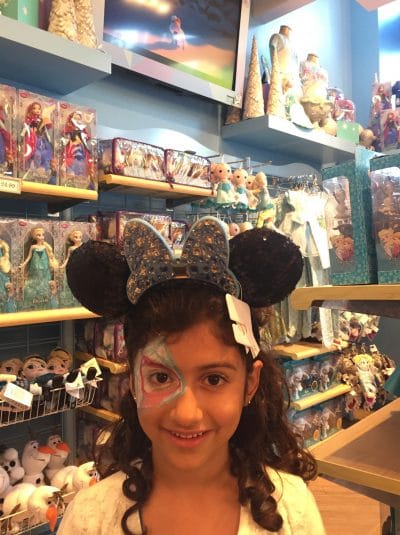 The Summer of Heroes event is a huge hit with everyone, from the littlest fans to the big ones. When I asked my kids what their favorite part was, they both replied, "Everything!" Disney have pulled out all the stops, so don't miss this incredible adventure that is here until September 10th, 2017. You can find all the details at this link. Enjoy!
Thank you to Disneyland for inviting us to the Summer of Heroes event. As usual, all thoughts and opinions are our own.