Summer Infant Babble Band | Wearable Review
When new parents are starting to think about their baby registry, I always recommend choosing some type of baby monitor. Whether it is audio or video, a baby monitor can give you piece of mind that the baby is okay in the nursery without you. In the case of a good audio monitor, you can hear your baby breath, cry and babble all day and night if you'd like.
Now, audio monitors have been around a long time but today's monitor is something new. The Summer Infant Babble Band is the FIRST wearable, digital, audio monitor that allows you to hear all your baby's adorable noises (yes, crying is adorable, isn't it?!?) with an adjustable wristband. With the wearable craze in full swing, Summer Infant has given us a wearable monitor that allows parents to hear, "feel" and "see" (with sound lights – NOT video!) their baby.
The Babble Band comes with a gender-neutral wristband that works as the parents' unit, and a nursery unit that monitors the sound.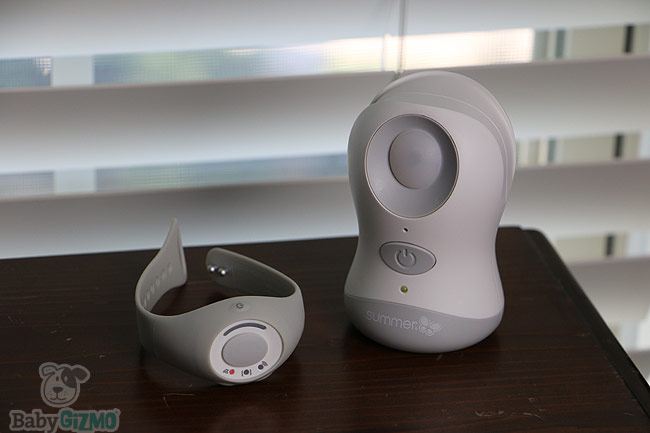 Parent Unit:
The wristband is adjustable so it fits both mom, dad and caregivers comfortably and features a rechargeable, 8-hour battery (it lasts for 8 hours of continuous use before you have to recharge it). The battery is not removable and the wristband charges by simply placing it on top of the nursery unit. It features three monitoring modes: audio, vibration and sound lights only. It's easy to navigate between the three modes by pressing the power button on the wristband. There are visual lights to let you know which mode you are in. We also love the adjustable volume control that accommodates how loudly we can hear the baby.
With a range up to 800 feet, we found that the monitor works three houses down in our neighborhood with no problem. That is a BIG range! Once you go out of range or you have a low battery, the wristband will beep.
Baby Nursery Unit:
The baby nursery unit features 2.4 Ghz Digital technology which means you should hear your baby loud and clear. The unit is lightweight and works with the included ac adapter. The baby unit does not have a rechargeable battery and must be plugged into an outlet in order to work. We'd love to see a rechargeable battery included in the baby unit on the 2.0 version, so that we could still use the monitor when an outlet isn't convenient.
The baby unit also doubles as the recharging base for the Babble Band wristband.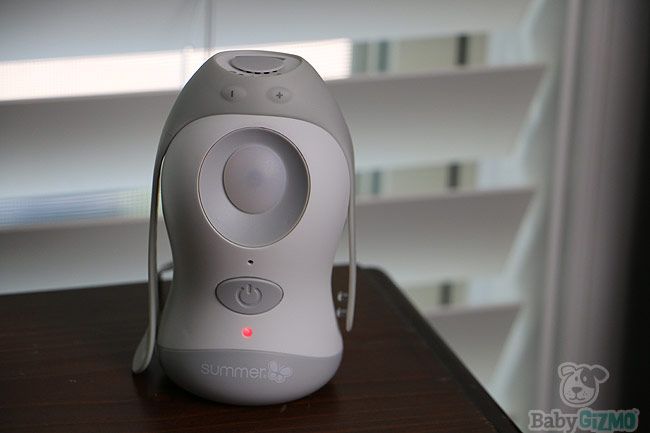 To see the Summer Infant Babble Band in all its glory, be sure to watch our Baby Gizmo review video above.