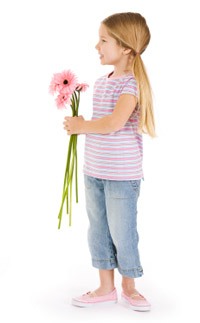 How to show appreciation to your child's teacher from the very beginning
I come from a family of teachers. Honestly, it's a wonder I'm not a teacher myself; it seems to be in the family genes! My Mom has taught Kindergarten for the last 20 years and my younger sister weathers the world of middle school in the field of science. To say I know the inside scoop of a teacher's mind would be an understatement. Hence, I'm going to let you in on a little secret 🙂
Teachers love to feel appreciated.
That's right, a little appreciation and care can go a long way. Kind of sounds like motherhood, doesn't it? Conferences and Christmas are great events to show your love, but even better, why not show your appreciation at the very beginning … the first day of school.
Appreciation can range from super simple to extremely elaborate – the choice is yours!
Artwork from your child
Handwritten note from your child answering a fun question like, "I'm excited for this year because …" or, "I can't wait to learn …"
Note from you expressing your appreciation and/or willingness to volunteer in the classroom
Bouquet of flowers
Homemade treat like banana bread or cookies
Book donation to the classroom
Coffee/tea gift card
Little present with a note instructing them to only open it AFTER school
Snack stash filled with granola bars, hot chocolate packs, candy, energy bars, trail mix, and other shelf-stable treats
Movie tickets for some weekend fun
Arrange to have a favorite lunch delivered during the first week
Teacher survival kit filled with mints, aspirin, band-aids, snacks, tissue, coffee mug, and notepad
Gift card to a teacher-friendly store for classroom supplies or a back to school outfit
So, who is with me? Let's show our teachers a little love on the first day of school this year!
♥ ♥ ♥ ♥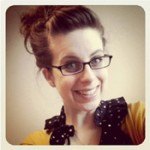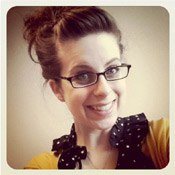 Gretchen is the mama of two little ones, Jemma and Max, and the wife to one fabulous husband. Almost 3 years ago she started blogging at That Mama Gretchen when she was expecting her first baby and working full-time in marketing and sales. Since, she has become a stay at home mama who blogs all about her passion for birth and natural parenting … all while chasing a toddler, snuggling a newborn, whipping up simple meals, and trying to get dressed everyday.