Before we start, can we just all agree that state educational testing is a little hardcore, almost to an obnoxious level? The perfect, precise circumstances and rules students, and test proctors, have to follow just to complete one section of a state standardized test is rigorous and, in my opinion, flawed. Keep that in mind as you learn of this viral story about a middle school teacher in Pennsylvania.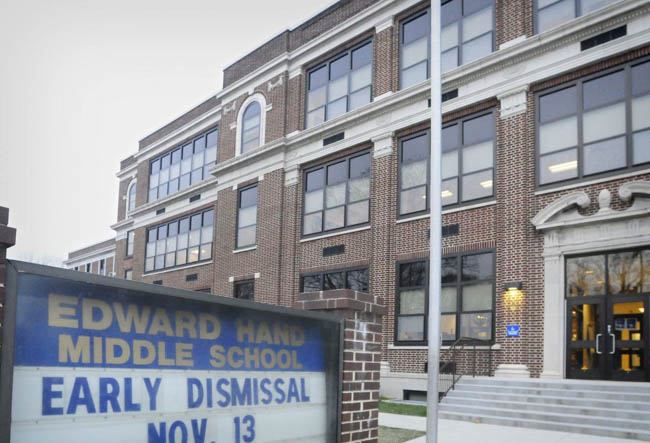 Kyle Byler, an 8th grade social studies teacher at Hand Middle School in Lancaster, PA faced suspension recently when all he dared to do was grill up some "food for fuel" for his students during the PSSAs (Pennsylvania System of School Assessment). As his students were quietly completing an assessment, Mr. Byler was preparing pancakes in the back corner of the classroom. It's not unheard of for teachers to provide snacks, gum and water for their students since everyone knows a child can focus better when they've eaten something. However, when the assistant principal walked in to find him doing so, Byler was in trouble.
Perla Rodriguez, one of Mr. Byler's students, said, "The only distraction was when the principal entered the classroom and just looked at him a certain way. That was when everyone turned around. And then he was trying to get us back to work and ignore him while he was talking to her."
According to Byler, within 24 hours, he was suspended pending termination. A school board meeting the following Tuesday would determine his outcome for this pancake violation.
In response, Dr. Edith Gallagher, president of the School District of Lancaster board, stated, ""He was never on the school board agenda to consider firing him… It's just not possible for a teacher or anyone to be fired that easily. I want you to understand."
Maybe there were miscommunications between Byler and the principal and ultimately, Byler was not fired, but he was suspended without pay for a few days. Suspended with a worry of termination and no pay all because he was providing nourishment for students during a stressful assessment period. (And knowing teacher's budgets, I bet those pancakes were made with love and from his own money.) How is that okay? Just because he wasn't fired doesn't mean that suspension doesn't uncover a deeper issue with our state assessments and how we give them.
Teachers have to go through training to be a test proctor for state assessments. It's a little obnoxious how strict these tests are in their regulations, especially for their proctors. As if one extra sneeze or in this case, pancakes, will affect a kid's test scores and make their state look bad!
In response to the board meeting, many of Byler's students and their parents showed up to defend and support their beloved teacher. One student's mother, Edna Reyes, told Fox 43:
"He's getting terminated or suspended over pancakes, when all he's doing is being a great teacher for these kids. He's like a father figure for these kids."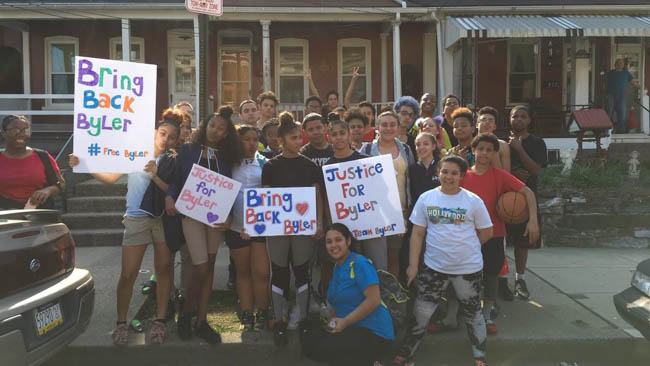 I'm proud of these kids and parents for making a stink about the treatment of this teacher, who really did nothing wrong. Hopefully, this is a little chink on the excessive state testing's armor, showing the school board and district that things should change on the state level. Squeaky wheel, and all that.
And if we can take one lesson away from Mr. Byler's experience, it's this: teachers everywhere have been warned about when and where they should provide food for their students for these tests. Maybe make the pancakes before or after, instead of during?