Being a mom, I know first hand how difficult it can be to get any alone time. What is "me time" anyway? I'm with my son 24-7 and I wouldn't change that for the world but I think it's very important that us moms get pampered once in a while, even if pampering for a mom means getting to grocery shop alone. Because me time doesn't come very often anymore, when I do get an hour or so to myself, I'm usually clueless as to what I should do with that time. Today I've come up with ten ideas of things for you to do the next time you get some "me" time.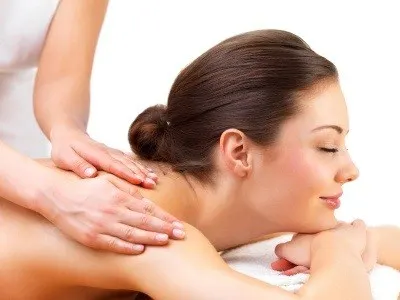 1. Give yourself a manicure and pedicure or better yet, treat yourself to one. Sometimes all you need is a nice fresh coat of pretty nail polish to make you feel better. Pick a color out at the store and paint your own nails, or if you have the funds and time, go have them done professionally!
2. Make yourself a cup of coffee, put on some music, and read your favorite magazine. Grab the newest edition of People Magazine and catch up on some celebrity gossip. Listen to your favorite tunes, and drink some good ole' caffeine.
3. Call your favorite girlfriend. Sometimes it is so hard to have a conversation with my friends because my son is crying and wanting my attention the whole time. When you get some time to yourself, have some nice, uninterrupted girl talk.
4. Go get a massage or a facial. Nothing says relaxation like a massage or facial. An hour long trip to your local spa is the perfect way to destress, unwind, and be pampered.
5. Go shopping for a new outfit. Go to the mall, window shop, have fun trying on some clothes, and splurge and bring home a new fancy outfit. Shopping with kids in tow is easier said than done. It's such a treat to be able to shop in peace.
6. Watch your favorite TV show. Have a guilty pleasure show? Now is the time to catch up on all those episodes you've been missing! Sprawl out on the couch, get your slippers on, kick back and relax.
7. Bake your favorite treat and eat as much of it as you want. Whip up your favorite cookies or brownies and don't feel bad about taking seconds or thirds. Noone will be watching anyways.
8. Give yourself a mini make over. If you've got some free time, try out a new hairstyle or some new make up products you've been wanting to test out.
9. Take a bubble bath. Light some candles, run a bath, use extra bubble bath, and relax. Turn off the lights, close your eyes and enjoy. Sometimes all I need to feel better is a ten minute bath. It clears my mind and makes my sore back and shoulders feel better.
10. Do an at home work out tape. Try out a new yoga or pilates DVD in the comfort of your own home. If you'd prefer, use your me time to burn some calories at the gym.
Now that I've shared my ten ideas with you, tell us your favorite thing to do when you get time to yourself in a comment below!