The Tangle Teezer On Curly Hair
Brushing a toddler's hair is never easy, but if your child has hair that is prone to knots, it can be even worse. My 2 year old daughter has very curly hair which is beautiful, but a little tricky to maintain. This is what I usually wake up to.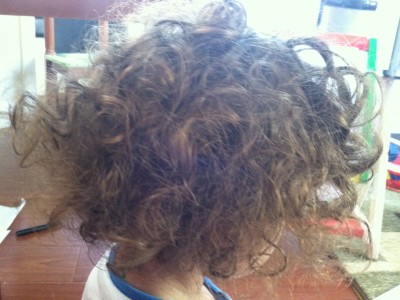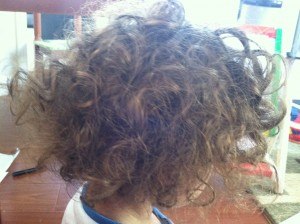 I have no experience with curly hair, she gets it from her dad, so his answer was to use leave-in conditioner. I wanted to see if there was any other way to take care of it without always putting something in it. So I searched online and found great reviews of several products, and decided to try the Tangle Teezer. This brush is sold in my different colors and styles, but all with the same important feature – the bristles are of different lengths which allow it to comb through difficult hair. My fellow Baby Gizmo editor had reviewed it and found success on her daughter's straight hair, so I was taking a risk with it on my little one's curls.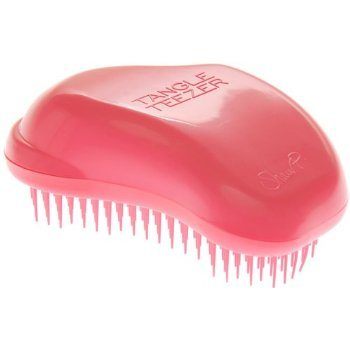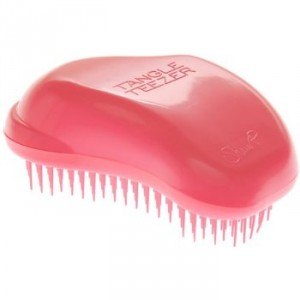 I'm glad I did because the Tangle Teezer has saved me from the feeling of dread and the cries of "No Mama!" after a bath, to a sense of relief at brushing her hair with ease. I still have to use a little more strength at the knotty parts, but it's nowhere near as bad as what it was, and most importantly, my poor child doesn't act like I'm torturing her. Win win! Brushing her hair when it's dry is still a difficult, so I like to wet her hair first or take the easy route and tie it up. Here is how hair looks after a shower and using the Tangle Teezer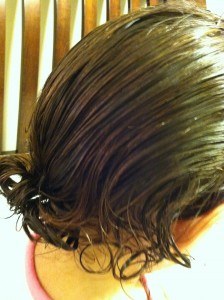 And then right after I've brushed it and gotten the knots out, I fluff it up with my fingers to get the curls back. I don't add any anything to it and it looks like this-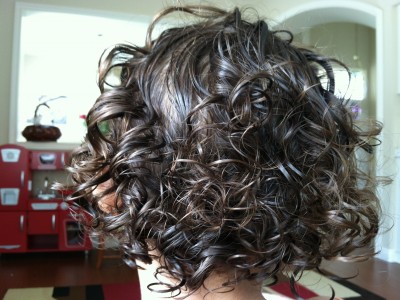 Love those tangle free curls! I would definitely recommend the Tangle Teezer for toddler/kid scream-free hair brushing. It currently retails from $12.99 and up.