Last week my three year old and I had a mama daughter date to the movie theater. Frozen was on our agenda and we were not disappointed one bit! Ever since we saw it, we've been singing the songs, laughing about silly Olaf the snowman and pretending to ice skate in the living room. Our short time together watching this new Disney film has provided us hours of excitement all week!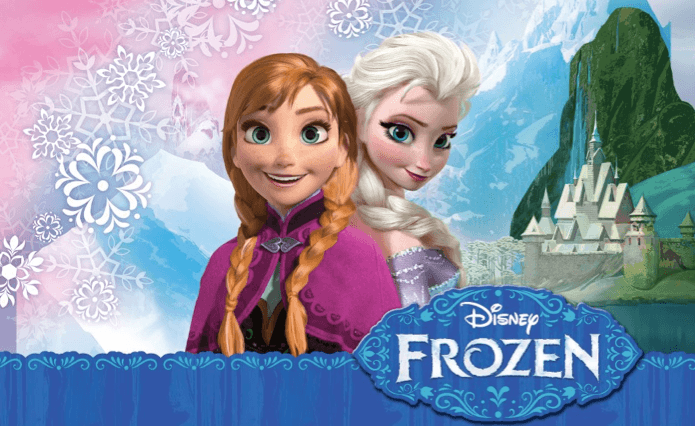 There is no doubt that Disney has done it again … Frozen is a home run of a movie and one that our family will definitely be adding to our collection. For those that haven't yet made it to the theater to see this new flick, here's my two cents …
First off, definitely fit Frozen into your holiday plans! It's the perfect winter story based in the Scandanavian kingdom, Arendelle, and is chalk full of valuable lessons – perseverance, courage, acceptance and sacrificial love. I especially appreciated that there was no true villain in this film; a few tense moments, but no true evil. This made Frozen more lighthearted than most kids' movies and a good choice for younger ones that may be experiencing their first movie in the the theater.
Second, get ready to laugh! With a silly snowman, playful antics between the princesses, rolling trolls and a funny reindeer you and your kiddos will be quite entertained.
On the flip side, prepare yourself for the few tense moments – a scary ice monster and mean wolves make an appearance, the King and Queen disappear while traveling on their ship (this isn't graphic, but it could definitely prompt questions about where the princess' dad and mom went) and one of the princess' gets sick/hurt. This thorough review provided good insight in determining if Frozen is a good fit for your child.
And third, I've got two words for you … Idina Menzel. Yep, the noted star of Wicked is the voice of Elsa and, ohmygoodness, not only am I planning to purchase the movie, but the soundtrack is on my list too! It's that good.
Since our date, my daughter has toggled back and forth between Princess Elsa, Princess Anna and Olaf the Snowman being her favorite character. We've pretended to be each over the last week and she has even instructed her little brother to be her reindeer, Sven, since seeing the movie. Oh, the joy of being a big sister 🙂
So, if you're planning to see Frozen over the holidays, be sure to pick up a little souvenir from the fabulous Frozen cast! It's sure to be a favorite! I've seen quite a few sweet dolls, activity books and costumes at Target, JC Penney and on Amazon. This being my top pick as a stocking stuffer or little after movie surprise.
Have you seen the movie, Frozen? What are your thoughts? Leave a comment and let us know!