By Ashbey Riley of Bum Bul Bee Photo + Films
With the birth of your baby, it's no surprise that you've found yourself with yet another new job title: in-house family photographer. You've even ditched your old point and shoot and upgraded to a fancy DSLR. Now that you're comfortable in manual mode, it's time to bump it up a notch and take your photos to a new level. Here are a few of my favorite things, must-haves if you will. They'll help you do even more with your camera, from shooting crisper photos to tackling shaky video footage. Take a peek…
The Bossi by Theit
Every girl loves a great bag. Finding one that protects your sparkly new DSLR while looking good can be a daunting task. In fact I should add this topic to my list of specialties because I've done all the hard legwork. But I digress. My bag du jour is The Bossi by Theit. It's roomy, quilted and super functional. It also comes in a bevy of yummy colors that will make you want to pair it with everything even when you're not toting your camera around in it. The interior is super plush with removable panels making it completely customizable to fit your camera, some lenses, a stack of diapers and some bottles. You know, the essentials. And you'll have piece of mind knowing that your camera is safe and sound inside a bag that doesn't scream "Steal me! I'm full of expensive stuff!"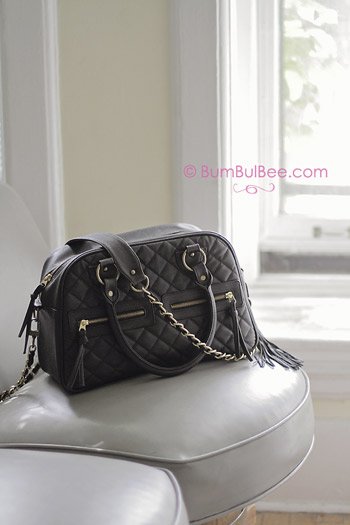 The 50mm
The first time I popped a prime lens on to my camera (a fixed focal length lens that doesn't zoom) I'll admit I was a tad intimidated. But it didn't take long for me to see the bokeh and go 100% prime. What's bokeh you ask? Why it's that lovely blur you see in the background of a lot of my photos. Prime lenses make it super creamy. They also make your subjects tack sharp and are mega fast so you can really catch all the action. The 50mm is one of my two staples that go with me everywhere and, in my opinion, it's the best prime lens to start with. It's lightening quick, creates plenty of beautiful bokeh and it's very affordable. Both Canon and Nikon carry one in the cool $100 range so it's an easy upgrade for those ready to take their images to the next level.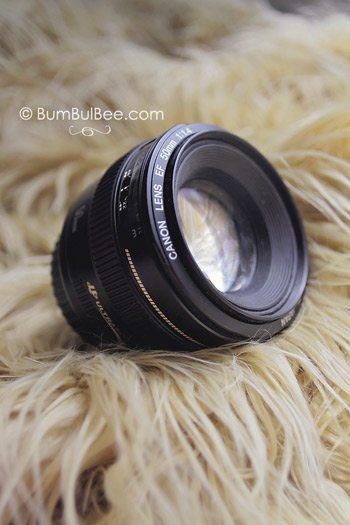 The Monopod
The amazing video features on the new Canon cameras have opened up a whole new cinematic world of possibilities. Home videos can now go Hollywood with superior crispness, real depth of field and gorgeous HD footage. And if you've already started experimenting with shooting video, you've likely faced one of the most common obstacles: shaky footage. While I have invested in lots of fancy pants gear to combat this, my favorite all time purchase is my Manfrotto monopod. It's light, ultra compact and makes shots smooth and stable. Popping it in your backpack is a cinch and most extend to over 5 feet tall. Many won't break the bank either: Targus makes one available at Radio Shack for a steal at just $12.99.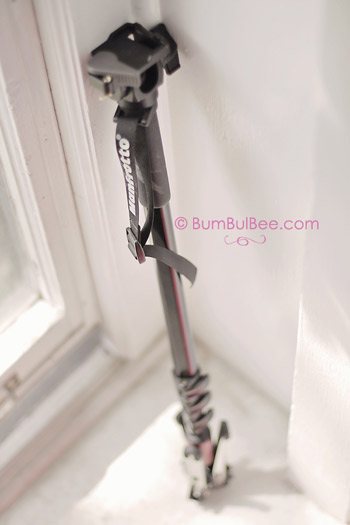 ♥ ♥ ♥ ♥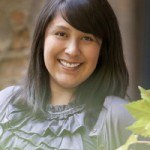 Ashbey Riley is a Chicago based photographer/filmmaker. After hitting the grind as a hospital administrator and therapist, Ashbey switched gears and tapped into her creative side, founding Bum Bul Bee Photo + Films. As her company continues to bloom, Ashbey enjoys a quiet life with her boyfriend and their two "furry" kids, occasionally lecturing on her old specialty and doing Voice Over for local businesses.