Tinker Bell and the Legend of the Neverbeast Review
Disneytoon Studios returns to Pixie Hollow with the heartwarming adventure "Tinker Bell and the Legend of the NeverBeast". The new story explores an ancient myth of a fabled creature whose distant roar sparks the curiosity of Tink's good friend Fawn, an animal fairy who's not afraid to break the rules to help an animal in need.
I had a unique opportunity to see an early screening of the movie during my trip to Los Angeles last month and loved it. With a 10-year-old daughter, Tinker Bell has been a popular gal (or shall I say fairy!) in my house for years, so when I had a chance to see the screening and meet with the cast and directors, I jumped at it. This touching story of girl who meets and falls in love with beast was inspired by director Steve Loter's daughter's love of animals.
We met with Steve before the screening and he told us the story how he grew up in a household with no pets of any kind. This led him to his long time fear of dogs – big dogs. Of course, it turns out that his daughter is a lover of all animals and took a liking to big dogs. The bigger the better. He knew he had to rethink his point of view.
"She's the kind of girl who will wrap her arms around a dog in a big, loving hug," Steve said. "As a parent, I'd freak out at first. But once my fear subsided, I realized something really important: my daughter has an open heart. I asked her about it and she shrugged her shoulders and said, 'All animals are my friends. Why wouldn't they be?' That really touched me I knew that was the story I wanted to tell."
I immediately could relate to Steve's story as that is exactly my situation. No animals growing up, a fear of dogs, and ending up with a daughter who adores them. Exact same thing but I still have my healthy fear of big dogs. 🙂 This connection with the director immediately had me more interested in this new Tinker Bell movie.
Steve's daughter was the inspiration for this movie and Fawn has a lot in common with his little girl.
"Fawn is a character who loves all animals unconditionally," said director Steve Loter. "But sometimes Fawn thinks too impulsively, when she should be thinking with her head, as well as her heart."
In "Tinker Bell and the Legend of the NeverBeast," Fawn (voiced by Ginnifer Goodwin) finds a massive and strange animal with glowing green eyes, that immediately appeals to her compassionate heart. When the scout fairies are determined to capture this mysterious and fabled beast, Fawn sets out to change their minds and save him.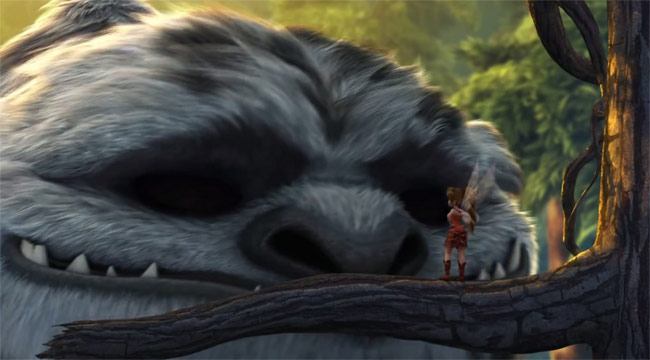 This new Disney movie will capture the hearts of all Tinker Bell fans. We do want to warn you that Gruff, the Neverbeast, might be a little scary to the littlest viewers. Not any scarier than the dragon in Sleeping Beauty but if you have an overly sensitive child to scary cartoons, you might want to be prepared.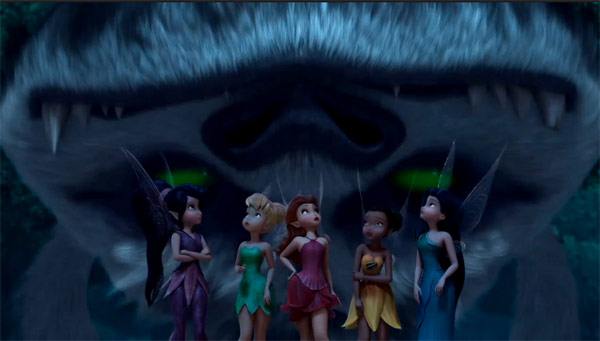 Tinker Bell and the Legend of the Neverbeast will be available NOW on DVD, Blu-ray and On-Demand. You can grab one on Amazon.com or other retailers.