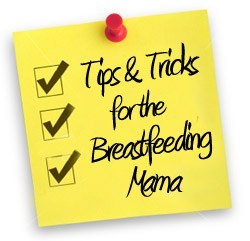 My son is 19 months old and we still breastfeed. Breastfeeding is a personal choice for every individual mother but if you happen to breastfeed yourself, I've got some tips and tricks for you!
1. Invest in a fabulous nursing cover. My personal favorite happens to be from The Peanut Shell. A good nursing cover that makes you feel comfortable makes all the difference. It doesn't hurt if it's got a really cute pattern, too.
2. Baby steps. You may not feel comfortable nursing everywhere under the sun when you first start out, you may not feel comfortable at all. The more you do it, the easier it will get. Most people don't have a problem seeing a mother nurse her baby in public under a cover so as long as you're comfortable and confident, the whole world won't even bat an eye over it.
3. Stick with it. If you're determined to breastfeed, chances are you'll be successful. I had mastitis twice and some trouble at first but I stuck to it and things just kept getting better and easier. You can do it!
4. Get help when you need it. There are great websites and tools on the Internet for breastfeeding moms. There are also support groups and most hospitals have lactation consultants who can lend a helping hand. The hospital I delivered at even offered free electric breast pump rentals for three months after giving birth. Having that electric breast pump those first crazy months was a lifesaver. Look into these resources, they are out there for you!
5. Buy a really good nursing bra. I can't stress this one enough. Having a good nursing bra that is not only comfortable, but is easy to take on and off and unhook is very important. It will make your nursing life so much easier, I promise!
Good luck and happy thoughts to all my fellow nursing moms out there! Breastmilk is an amazing source of food for your baby and I am proud of every single mom who takes on the challenge. It is a beautiful and rewarding thing!
Now tell me your best breastfeeding tips! What things have worked for you?