My husband and I enjoy dining out. We love everything from Sonic (don't judge) to Ruth's Chris. We are adventurous, eclectic (bacon wrapped hot dog anyone?), and enthusiastic eaters. Becoming parents has changed us in many ways but has thankfully not had an effect on our dining habits.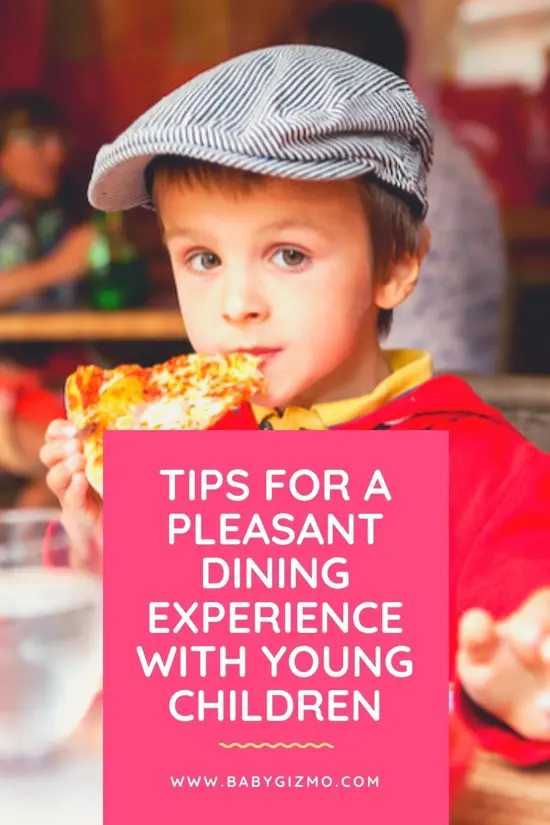 Dining out with small children can be frustrating. Sometimes despite your best efforts everything goes wrong and your toddler runs off to the wine cellar (yes, that happened to us). However you shouldn't fear. I am here to help you. I have taken notes and learned from previous mistakes and am happy to report that 99.99% of our dining experiences are peaceful and enjoyable. I swear.
Here are some of my favorite tips:
Plan ahead
This sounds obvious but it is easy to forget. I know we have paid dearly when we have attempted to dine out before nap time (unless it is breakfast or early brunch). Huge mistake. We have found that arriving at the restaurant within fifteen minutes of a car nap works really well. My husband and I change the kids if necessary and head into the restaurant before they are fully awake and figure out what's going on. They usually snap out of it at the table and by then they are usually ready for a snack.
Request food immediately
As soon as we are seated I ask that bread be brought to the table. My kids have never objected to bread. They like how it tastes, they can eat it on their own, and it doesn't make a huge mess. I also keep a backup snack from home in my purse just in case one of the kids is feeling fussy and doesn't want to eat restaurant food right away.
Act fast
We do not dilly dally when it comes to ordering. The faster the food comes, the sooner we eat, and the quicker we get out of there. We don't rush through our meal but we like to shave off minutes wherever we can in case the kids are plotting something.
We hand the server our credit card long before the bill is presented. We don't look at the bill until after we have paid and it is time to sign. This is always a huge time saver.
Download the Netflix or YouTube App
I know not every eating establishment is an appropriate place for this but when things get hairy my husband and I pull out the iPhones or iPad and stream something kid friendly on YouTube. We prop up the device on the salt and pepper shakers and finish our meals in peace.
It is usually our last resort. We want our kids to enjoy dining together as a family but they are only one and two years old. Sometimes they don't want to sit still and watch mom and dad eat calamari and that's okay but it is great to have the technological distraction as an option if needed. Sure beats carrying two kicking and screaming kids out of a restaurant which we thankfully have not yet had to do. Fingers crossed.
Have any great tips to share for taking your kids out to eat?