National Fire Prevention Week
Tips for Creating a Family Escape Plan with Parents, Kids and Nannies
By Erin Krex, First Class Care, Inc.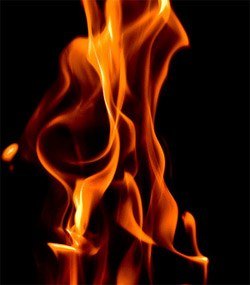 National Fire Prevention Week is October 7-13 and this year's important theme is "Have 2 Ways Out!" The National Fire Protection Association stresses the importance of having a plan that gets the family out quickly and safely. Everyone in the household needs to know the plan including parents, children, nannies and babysitters. Take time to get everyone together to make a plan and practice the plan. It's vitally important that all care providers are fully versed in your household's emergency plan so he or she can react quickly if there's problem while that person is in charge. Here are some tips to get started.
1. Gather the family—including your nanny— and walk through your home. Point out all possible exits. You can also help small children by drawing a floor plan of your house. Remember to point out 2 WAYS to get out of each room- doors and windows.
2. Install smoke alarms in or outside of each sleeping room in the home and remember to regularly change the batteries. Also, be sure that everyone knows where the fire extinguishers are located within the home.
3. Choose an outside meeting place a safe distance from your home such as a neighbor's house or street sign.
4. Make sure your children know that when the smoke alarm sounds, GET OUT IMMEDIATELY.
5. Remind your family that once you are out you stay out.
Be sure to check out all the helpful information on the National Fire Protection Association's homepage where you will find lots of important facts about customizing a plan for your type of home and ages of your kids HERE.
Erin Krex is a mom and the founder and owner of First Class Care, Inc., Chicago's premiere domestic placement agency. Erin believes that outstanding childcare is fundamental for creating harmony at home. Erin is an active member of APNA (Association of Premier Nanny Agencies) and was on the INA (lnternational Nanny Association) Board of Directors for four years. Erin has been honored with StartUp Nation's Leading Moms in Business award three years in a row and also holds the title of 2010 APNA Agency of the Year winner. As a business owner and working mother with domestic help, Erin frequently writes and speaks on subjects related to best practices for both families and employees. Erin is Bump Club Chicago's resident childcare expert and provides classes to families about how to hire a nanny. To date, Erin has placed more than 3,000 nannies all across the Chicago area. http://www.firstclasscare.com/