The best thing about adding a new person to the family is the wealth of recipes they bring. Right?
Okay, okay … maybe not the best thing, but definitely a perk! It' a blessing to get a peek at another family's favorites, new comfort food, exciting ingredients and always, lots of love.
I got the thumb's up to share this amazing chicken tortellini soup and it's like eating a spoonful of Fall. Just what we all need on the dinner menu as the weather turns.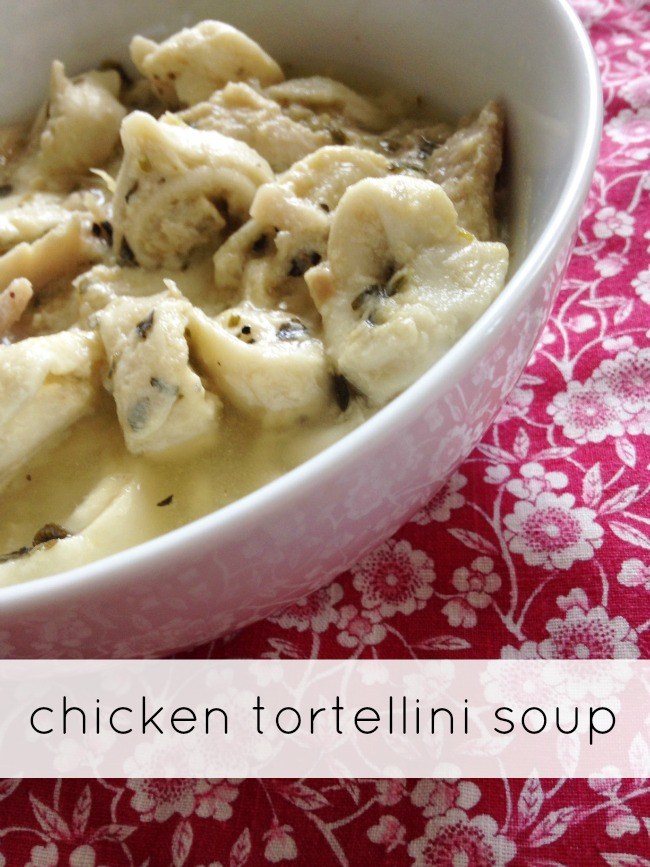 CHICKEN TORTELLINI SOUP
Ingredients
Rotisserie chicken, deboned and chopped
1 bag cheese tortellini
2 cans cream of chicken
1 can chicken broth
1 jar alfredo sauce
2 tablespoons oregano
2 tablespoons basil
1 tablespoon lemon pepper
Directions
Prepare your rotisserie chicken by removing from the carcass and chopping it into bite size pieces. Every time I go to Costco I grab one – best flavor! Simultaneously, prepare your cheese tortellini according to the package directions.
In a separate saucepan, combine the remaining ingredients. Bring to a boil, reduce heat so the sauce just simmers. Add chicken and tortellini, gently toss to combine.
That's it! A simple, savory meal to warm up your bellies while watching the leaves fall! Enjoy!