Toys For Your Teenage Mutant Ninja Turtle Fan
Do you have a son who is obsessed with the Teenage Mutant Ninja Turtles? Maybe a husband who is equally obsessed with them? I know I have both. My husband grew up watching The Teenage Mutant Ninja Turtles and he passed that love on to my three year old son. The movie, the cartoons, the toys, you name it. So if you've got a TMNT loving little one, here are some fun items they're sure to enjoy!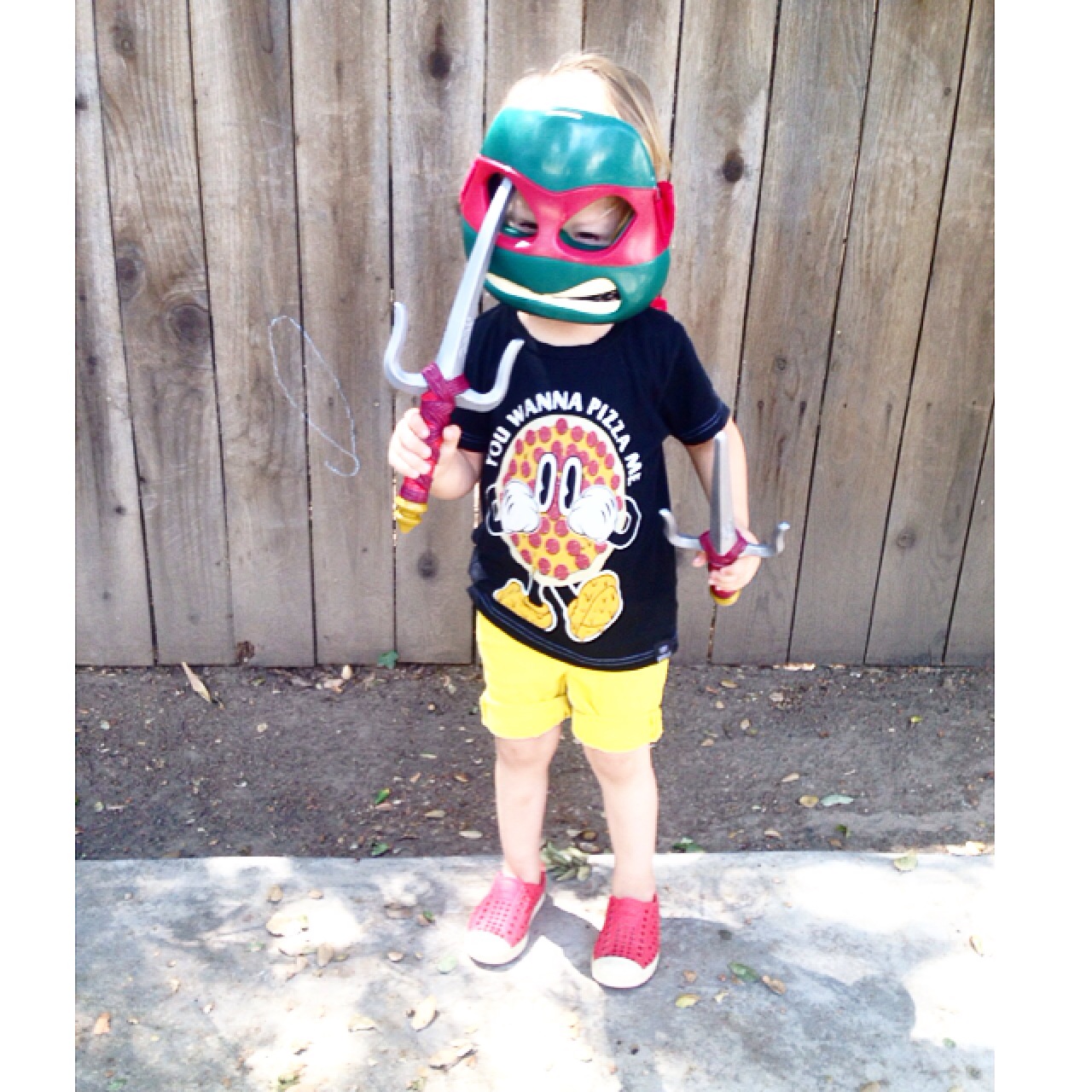 Here's my son rocking some of his newest TMNT accessories: the Raphael mask and accessories. Let it be known that no, we do not condone violence in our house but I also don't think a few Ninja Turtle "weapons" does any harm so long as you are teaching your child not to do anything hurtful or dangerous with them. You can pick up this mask in any of the four colors. The back has a velcro strap that is very easy to get off and on, but it stays on! Heavier masks sometimes tend to fall off little faces but this one is fantastic! The set retails for $12.99.
You can also grab the Ninja Turtle Shell for $17.99 and the walkie talkies for $19.99. My son received both as presents recently and he loves them! The turtle shell has two slots that you can hold Ninja Turtle swords or toys in, and it has shoulder straps and another velcro strap that goes around the waist to ensure it stays on.  The walkie talkies are very fun for little ones but the batteries do drain fast, so make sure you have lots of extras on hand.
These little guys are my son's favorites, each figure retails for $9.99 and there are so many choices. If your child watches the TMNT cartoons, they will love collecting these. We've noticed that some of the characters like April and Flash are extremely hard to find: it took us over 10 trips to various Targets before we were able to track them down. Each toy is surprisingly made very well and each comes with some fun accessories. Please be careful not to give these to very little ones as the small parts can be a choking hazard!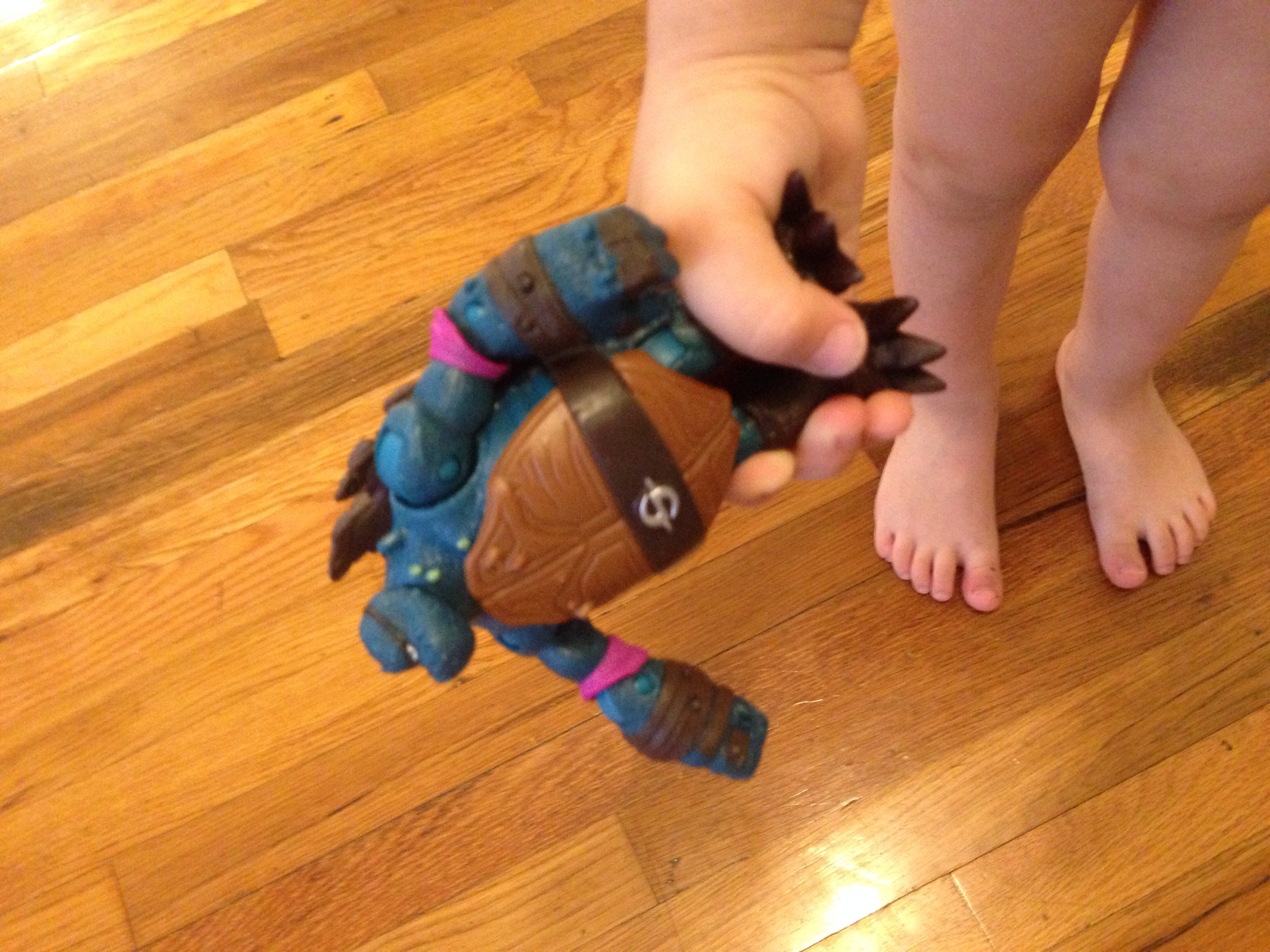 Here is my son's beloved Flash toy that took us a whole month to track down. He's been playing with this guy for months and he still looks brand new. No paint chips, no broken pieces, all accessories still in hand. For $10, I'd say that was a fantastic buy.
We like to pick up our Ninja Turtle toys from Target because they seem to have the best variety. They continually restock so if we are on the hunt for a certain toy, they are sure to have it as long as we just keep checking back.
SHOP The Ninja Turtle Goodies HERE