Well, the dreaded day finally arrived. Time to transition to a toddler bed.
My son tried to climb out of his crib once, just before I had my twins. My husband and I panicked. "We do not have time for this! We are having twins!"
Luckily, our son 1) wasn't hurt and 2) it scared him enough to stop trying to escape for almost another year. Phew!
But the time finally arrived. The transition was inevitable.
We gathered our supplies. I purchased a crib rail to replace the side of the crib we were removing. I wanted to make sure he didn't roll out and wake himself up in the middle of the night. When we took the side off the crib and installed the crib rail, he was pretty pleased. He felt like a big kid and was excited to be able to climb in and out of his bed by himself. Which is exactly what I was afraid of.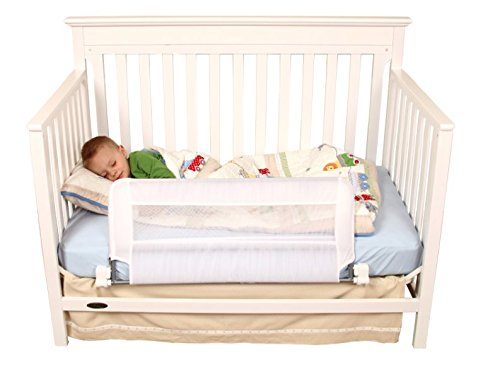 Now that he was ABLE to climb in and out of his bed safely, I wanted to make sure he only did it during appropriate hours of the day, not in the middle of the night. We purchased a tot clock, the OK to Wake! Children's Alarm Clock & Night Light. He loved it.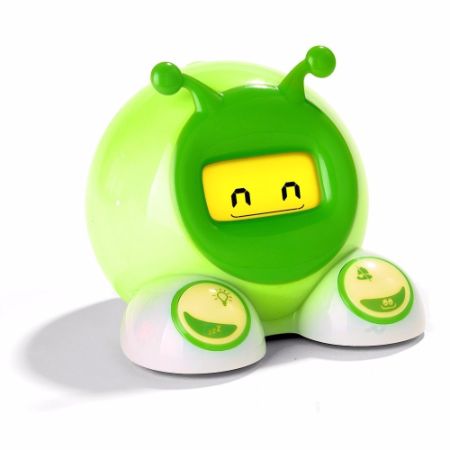 The alarm goes off in the morning at the time you specify, but you can also put it on silent mode and have it signal the child that it's "OK to Wake!" based on the color change of the clock. When it lights up red, stay in bed. When it lights up green, it's "OK to Wake!"
My son was so excited to get out of bed and come into our room for the first time all on his own, and most importantly, he did it at a normal hour, not 4 am.
The trickiest part for us has been nap time. The OK to Wake Alarm has a naptime setting as well, which is basically like a kitchen timer. You can set a nap time up to 3 hours long. My son doesn't nap anymore; he just rests in his room. Nap time is a challenge for us with keeping him in his bed, not getting into trouble messing up his room. We are working on it, but I've also had to just give up and live with a certain amount of nap time shenanigans as long as he stays in his room.
In our case, the alarm and bed rail were all we needed to keep our son in his room, now what happens while he's in there is a whole different kind of disaster. Guess we just have to pick our battles!
What are your tips for transitioning your little one to a toddler bed? Leave a comment to let us know!