Traveling With Kids: How To Download Free Audiobooks
When we flew to Texas the other month I was a Nervous Nelly about occupying my kids on the airplane. Exactly what do you do for hours on end in a small place with wiggly kids? Well, we discovered audiobooks just in the nick of time and were pleased as punch to find that not only did they capture their attention, but  many resources are available to download free ones!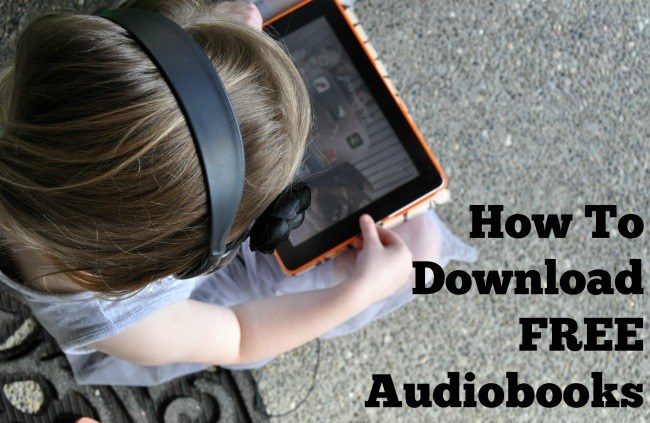 First up, Audibles. This is technically a paid service through Amazon, but they offer a free trial and you get to keep what you download during that trial. I signed up and didn't have trouble canceling after downloading a book for me and a book for the kids.
Your best bet for audiobook freebies will be the library. Depending on your region they may broker different services – ours is called Hoopla and it allows unlimited downloads for 21 days at a time. Ask your librarian or poke around on the website and see what you have access to. The library is good news for mamas and dads too – free audiobooks are available for the whole family!
Story Nory is something I was just introduced to this week. We didn't get a chance to try these stories out for our travels, but you know I'll be downloading them for our summer road trips!
I'll slightly detour and share about Sparkle Stories. This is a paid subscription option, but if your kids fall in love with audiobooks like mine have it becomes a valuable investment and definitely worthwhile.
And, if your littles like the tangible action of putting a CD in a CD player, skip the downloading and iPod/iPad and don't feel too archaic digging around for your old portable CD player. I found mine in a closet at my parent's and it has been the perfect companion for my kids. Post travels, my daughter uses her little CD player in the car often! I recently scored some very cheap audiobook CDs at a local consignment sale and another few at Goodwill. So, not free, but cheap, and we get to keep them forever! Actual books on CD are also available at the library and that way they get to follow along with the pictures.
Here are a few of our favorite Audiobooks in case you're looking for a place to start!