Ultrasounds Are a Family Affair? Or Are They?
The Norfolk and Norwich University Hospital in the U.K. has made a bold move. As of September 1, 2017 no one under the age of 12 can be present at a pregnancy ultrasound. That's right, kids are banned from this family milestone and if you ask me, the hospital's reasoning is preposterous.
When I first saw this article's title, I assumed there was new research that revealed a concern for small children and their exposure to ultrasounds. Hence, the hospital thought they should revise their policy on who could attend pregnancy scans. That would make sense. We all want to protect and care for our children as much as possible. But upon further reading I discovered that the new policy has nothing to do with the under age 12 crowd. It has everything to do with the hospital staff.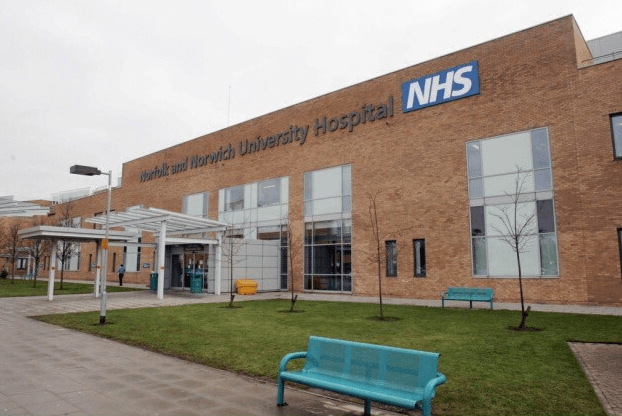 A representative from NNUH said, "In order to carry out all appropriate tests and measurements, our sonographers need the right environment to concentrate and focus on performing these checks. Restricting the potential distractions and number of visitors, including children, in the room during the examination enables our teams to perform the scan effectively and there are multiple hospitals who restrict this to only one guest."
That just sounds selfish to me, especially when we're discussing a non-emergent appointment that introduces a new family member to an expectant mother and those she wishes to have present.
Let's be real. The medical field is inherently a busy place full of distractions. Take the emergency room, for example, should we no longer allow noise and interruptions there? I mean, those doctors need to carry out tests and concentrate too! Probably more so than a sonographer. And it's not like they're trying to read, review, or diagnose the ultrasound results with children present. That usually takes places outside of the actual scanning room. At least it did with all my ultrasounds. Then the radiologist followed up with a "You're good to go!" or with potential concerns. I've experienced both scenarios and the presence of my children didn't fuel one answer over the other. When there was a concern, we just scheduled a second ultrasound to take a deeper look at the initial findings.
The NNUH spokesperson defended the hospital's position, trying to cite a woman's privacy as part of the reason for this new policy. But honestly, a woman's other children are hardly cause for privacy issues. He then cycled back adding, "Although we can appreciate this is disappointing, it is important that we maintain an appropriate environment for our staff to work in, conducive to performing scans to the best of their ability."
How about you better train your staff to do their job with a little background noise? Then, families can unite in the joy of hearing baby's heartbeat, finding out the sex, and growing a bond through visually seeing their new child/sibling. Oh, and parents don't have to add the cost of "ultrasound babysitter" to their already mounting pregnancy expenses.