Valco Baby Snap 4 Stroller Video Review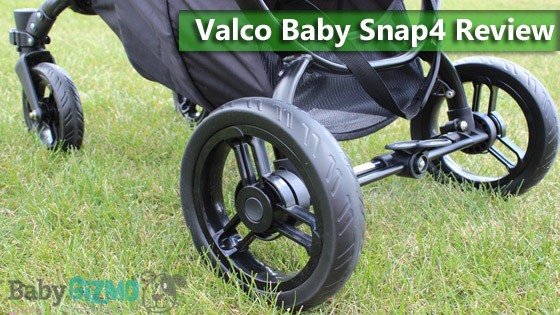 Valco Baby debuted their popular Snap stroller a few months ago. You know- the travel-friendly buggy that weigh in at just under 13 lbs, has a large seat and folds in a snap. Yep, THAT Snap.
Well, Valco Baby knows that no matter how great a stroller may be, some parents insist that it rolls on four wheels. It's a preference and sometimes a deal-breaker with some moms and dads. That's why they introduced the Snap 4. All the great features of the original Snap but with four wheels. Sure, it's a couple lbs heavier (15 lbs) but we expect that with another wheel added.
Since it is basically the same stroller as the Snap with an added 4th wheel, we thought the best thing to do was show it to you in video!