No pregnant woman wants her baby to end up in the Neonatal Intensive Care Unit (NICU) in the hospital but anywhere from 10-15% of babies born in the United States will. A baby will be admitted to a NICU for many different reasons, usually because he or she was born prematurely (before 37 weeks gestation), has a low birth weight (less than 5.5. pounds), or has a medical condition that requires special care.
Traditionally, NICUs consist of row upon row of special equipment, baby beds, and random rocking chairs for visiting parents to use while trying to bond with their child. Although it remains generally quiet in a big hospital NICU, there will still be nurses rotating shifts, other parents coming to visit their own baby, and nowhere truly comfortable to privately bond with your sweet little one. And once you've spent however long you can at your baby's side, the time eventually comes to set her down, say goodbye, and return to your own bed to recover from giving birth. Wouldn't it be so much better if you could return to a bed only a few feet from your newborn?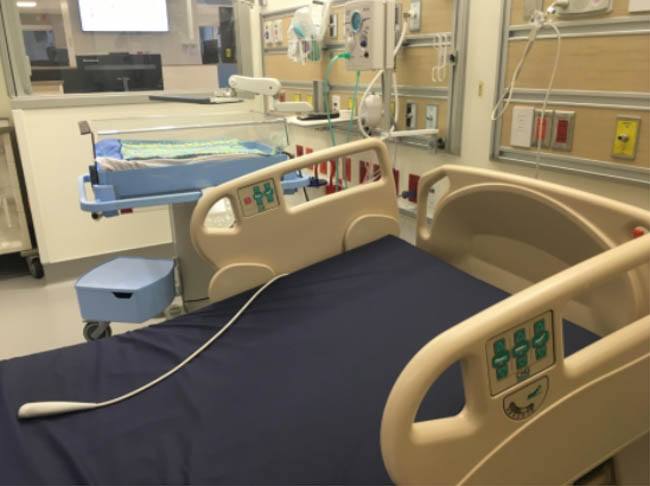 This is what BC Children's Hospital in Vancouver is adopting for their Teck Acute Care Centre campus! Their special NICU allows mothers to stay with their babies in a private room, away from other families, medical staff and business. Low-risk mothers will receive postpartum care right beside their premature or sick baby with a nurse fully qualified and trained to care for both patients.
In a press release, the hospital said this new model will "help parents bond with their new baby from day one." There will be 70 acute care rooms at the Teck Acute Care Centre featuring modern baby beds instead of the traditional incubators we'd normally see in NICUs.
Along with helping parents bond with their new baby, this model will help parents feel less stress and anxiety. How many times have you felt out-of-the-loop when your baby is taken out of your room (or you have to leave the NICU), only to find out later that your child needed a test or intervention? How many times did you have to set your alarms so you'd know when you could hobble back to the NICU (often on a different hospital floor) to feed your baby again? These NICU rooms will eliminate these scenarios. "They can physically see what's going on with their baby and they can help with their baby's care," said Ashley Heit, a nurse who has been assigned to this new NICU. "There's a big spotlight if the baby did need a procedure for the doctors to work with. Everyone's trained to keep the babies in the same room and the goal is never to move the baby."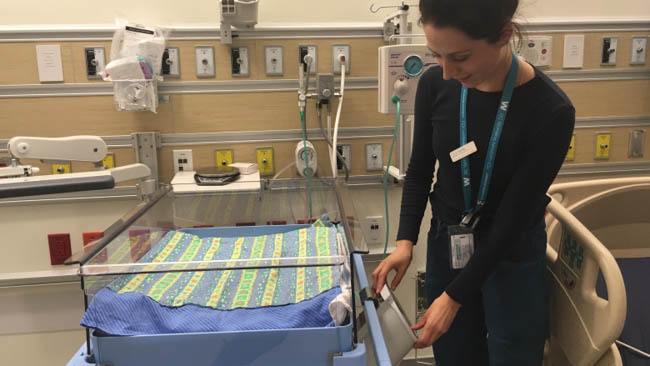 Now that mothers will have direct and constant contact to their baby, the hospital hopes fewer mothers will skip their own postpartum appointments in order to remain by their baby. Thanks to this new design, baby and mother are equal priority.
The rooms in this new NICU are equipped with beds for the mother and baby, a fridge, private cupboard space, and a chair for another loved one to use while visiting. The privacy this new NICU allows will be a huge difference for each mother's bonding experience. Her closeness will aid in the improving health and strength of her baby during this early care without sacrificing precious bonding time.
The centre is scheduled to open October 29, 2017.
Let's hope this new NICU design will spread like wildfire, with more hospitals eager to accommodate this simple and fantastic idea. Mothers need their babies; babies need their mothers, no matter how bumpy their journey was into the world. It makes sense that a separate and private room to receive care for both patients would be exactly what mothers today need.
Did you have a child who spent time in a NICU? Do you wish yours would've been set up this way?