A Visit to Curacao TRAVEL GUIDE for Families
Last week on our cruise, one of our amazing stops was at Curacao. This is a Dutch Caribbean island just north of Venezula that we have never been to, and honestly, didn't know too much about. I didn't even know how to properly pronounce it until this week! Oops. It is pronounced "KEWR-E-SOW."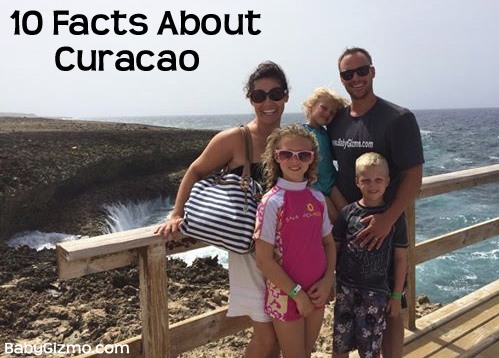 We had the opportunity to take a tour of Shete Boka National Park and Curaçao's beautiful beaches through the Curacao Board of Tourism, and you know we couldn't pass that up. I knew with three kids we wouldn't have been able to "do Curacao" on our own, so this was a perfect opportunity to get to see a little bit of this little island.
As a way to make this an educational trip (it can't all be about waterslides and ice cream machines!), we decided to have the kids find out all kinds of things about Curacao to share with you! And I thought I wouldn't make a good homeschooler! 😉
Take a peek at 10 Things My Kids Learned about Curacao in the Baby Gizmo video below…
For more information, visit Curacao.com.
Looking for more travel tips? We got you. Baby Gizmo Travel Tips.
*Thanks to the Curacao Board of Tourism for providing this tour for my family. As always, all thoughts, opinions and statements are our own.