The VTech Switch n Go Dinos were a big hit with the boys this holiday season. These toys remind dads of an updated version of the Transformers they had as a child but the kids love the unique feature of transforming from vehicle to dinosaur.
With my family, everyone must have had the same idea this year because my boys received 5 different Switch n Go Dinos including the big daddy of the collection, Brok the Brachiosaurus. Brok is the biggest and most expensive of this VTech line retailing for $49 (even though we've seen it on sale for as low as $29). Since that is a good chunk of change to spend on a boy's toy, we wanted to do a video to show you all the features that Brok has that you may not know just from seeing it on the store shelves. At first we just thought it was just a transforming dino too but as we looked closer and played with it, we discovered it was much more. Not only is it a working vehicle (car carrier!) but it has a motorized dino neck, comes with an extra car and launching bird, includes 80 phrases and sound effects, teaches your kids about dinosaurs and much more.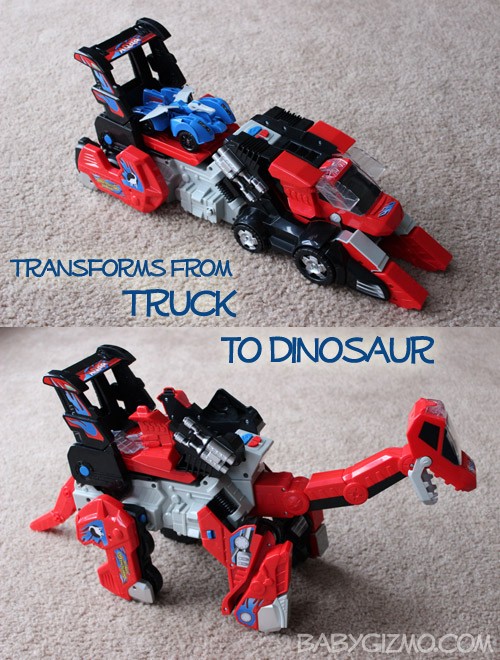 Our Lil' Baby Gizmo Testers shows you the ins and outs of Brok the Brachiosaurus in today's Baby Gizmo Video Review to help you decide if it is worth it the next time you are shopping for a gift.